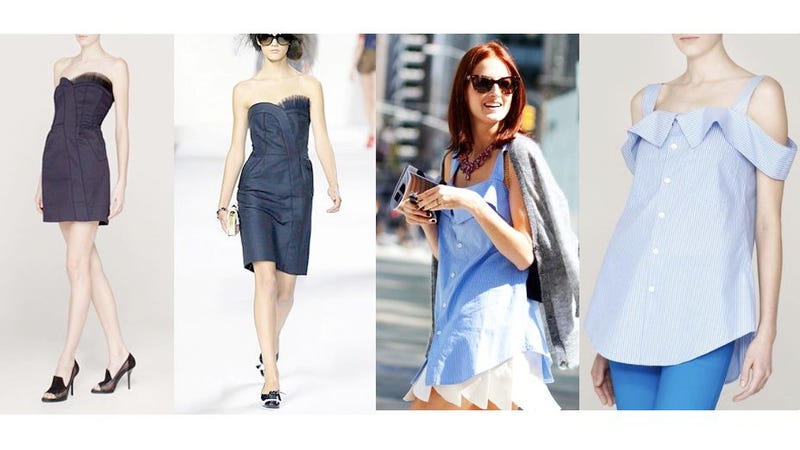 Former Marie Claire editor, favorite subject of street-style photographers the world over, and newly named artistic director of online high-end shopping site Moda Operandi Taylor Tomasi Hill has been caught red-handed doing something very un-high-end: copying designer fashions. For the new collection Tomasi Hill "designed" for Hong Kong-based department store Lane Crawford, it appears she knocked off a Marc by Marc Jacobs dress from 2008. And as if that weren't enough, Tomasi Hill also copied a blue striped Comme des Garçons shirt — a Comme des Garçons shirt she just happens to have been photographed wearing, by the Sartorialist, in 2009. This is far from the first time a non-designer has been caught knocking off her own clothes for a namesake line — Rachel Zoe, Kate Moss, Lindsay Lohan, and Rachel Bilson have been documented doing the same — but it is a bit unusual that Tomasi Hill copied things that are practically brand new. The smarter knock-off artist always copies vintage things; it's harder to get caught, and there's always the defense that you were just bringing back into style (albeit uncredited) something that hadn't been in stores for decades. [Elle, Fashionista]
---
People
praises these St. John ads with
Kate Winslet
with these words: "For cynics who assume that all celebrity advertorials undergo extensive Photoshopping, check out this newly released image from Kate Winslet's spring campaign for St. John." Which is just bizarre, because to our eye, the print ads look about as
Fotoshop-by-Adobé'd
as your average cosmetics campaign. Winslet is returning for her second season as the face of the brand; we just realized this probably means she'll have to wear
St. John
to a major awards show this season, like
Angelina Jolie
did (Golden Globes) when she was the face. Oh, God, that was so boring. [
People
]
---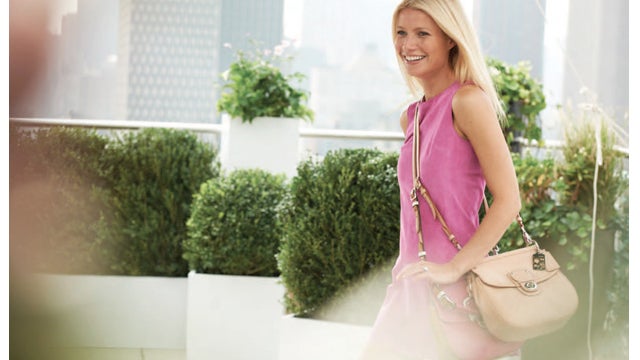 Meanwhile, here's
Gwyneth Paltrow
's new
Coach
ad. [
Grazia
]
---
In this cute
Marc Jacobs
video, watch an underwear-clad male model stalk and subdue clothing in the wild. Well, on a lawn dotted with palm trees. But you know. [
YouTube
]
---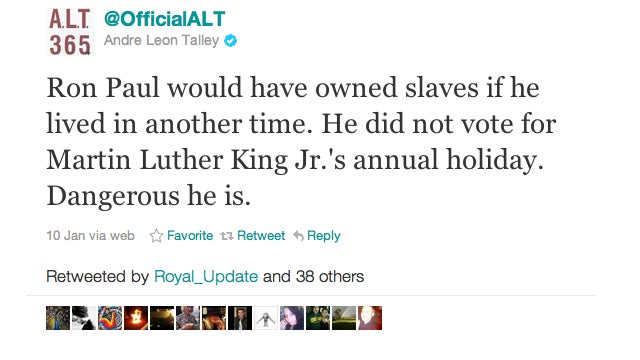 André Leon Talley
's live-Tweet of the New Hampshire primary is worth revisiting. He calls
Ron Paul
"Dangerous" and says that "to me [he] is a man who represents
the old Southern degenerates of non Civil Rights
." Talley also calls
Jon Huntsman
"intelligent, but bogus-y to the hilt," refers to
Newt Gingrich
as Ginggrind, and
Rick Perry
as "Perry Cowboy." He also says, "Never forget
Rick Santorum wanted to negate the existence of Black by new label, Blah people.
" This Talley calls, "inacceptable." Naturally, he also found time to praise
Rachel Maddow
's "great smokey eyeshadow." [
@OfficialALT
]
---
Prabal Gurung
produced this neat little video for its pre-fall collection, starring Hanne Gaby Odiele, Ming Xi, Kate King, and Alanna Zimmer. [
YouTube
]
---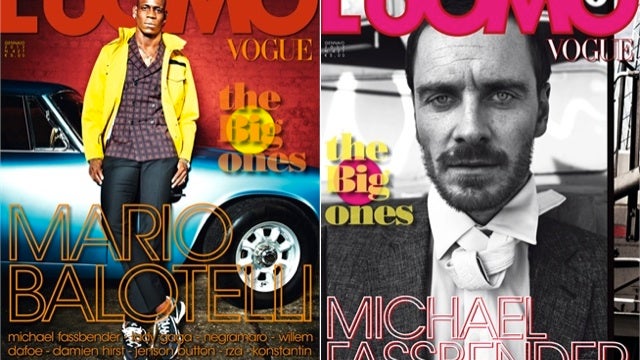 Michael Fassbender
and football player
Mario Balotelli
are on the covers of
L'Uomo Vogue
that are
not
occupied by
Lady Gaga
this month. [
Vogue.It
]
---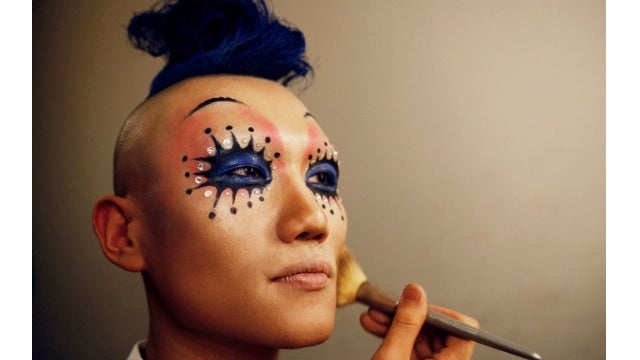 If you're anything like us, you really,
really
want to read about
Hahn-Bin
's makeup. He says that he started getting into cosmetics at 14, when he moved to New York to study as
Itzhak Perlman
's protégé. "I would spend the whole day at school, practicing, studying. I found as much time as I could between classes to escape to the downtown boutiques and to the
M.A.C.
store. I know there is obviously the one at Sixty-seventh Street, right next to Juilliard, but I liked the one in SoHo; it had a much broader selection of colors, which Upper West Side people do not use. I was living a double life where I was very much doing what other people expected of me on stage, and then once I would get off stage, I would all of a sudden dress up in
Jeremy Scott
and put on lots of makeup, and glitter, and high heels. So it was the opposite of how I am now in a way, because now that I am revealing so much on the stage,
it's become this character, almost like a guardian angel for me
— this person I created through makeup and fashion and colors. And I think that was what liberated me both personally and professionally." [
Vogue.com
]
---