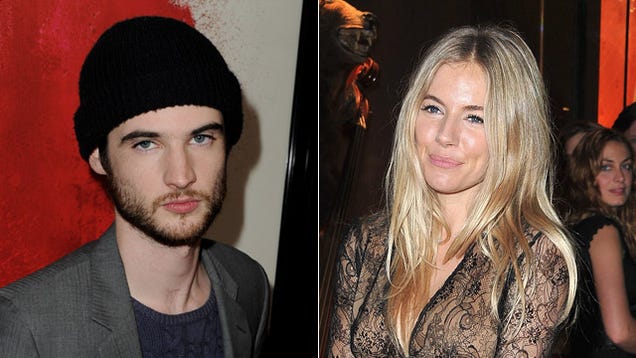 Sienna Miller is with child! As soon as we're done cheering, let's also take a moment to breathe a sigh of relief that said child does not belong to her former on-again-off-again flame Jude Law. Instead, the baby daddy is 26-year-old actor Tom Sturridge—whom you may also know as Robert Pattinson's best friend (and, from the looks of it, his secret brooding vampire twin).
Sturridge and Miller, 30, have been dating for about a year, and the couple's friends report, "They're really good together." That's good, because according to some sources, they're also engaged! Radar says it happened in Paris over Christmas—where he filled their hotel room with flowers before giving her a "vintage Victorian ring." But before you get all spazzy and do a dance of joy for Sienna, you should know that Us Weekly says the couple has no plans to marry. Well, we'll have to wait and see, but, regardless, the baby is due in June.
[Radar, Us]
---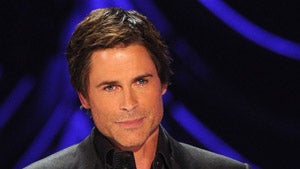 Here's your WTF of the day: ABC is reportedly interested in having Rob Lowe take Regis Philbin's old spot across from Kelly Ripa. Lowe just did a two-day guest hosting stint, and, according to TMZ, the network "loved the chemistry between them." They want to have him join the show for good, but Lowe is non-committal. Good heavens! Remember back in the day when Rob Lowe was a playboy with a scandalous sex tape? Who would have thought that someday he'd be deemed suitable for making idle TV chitchat in front of America's grandmothers? You've come a long way, Robby. [TMZ]
---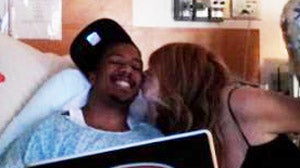 After suffering from "mild kidney failure,"
Nick Cannon
has a good prognosis and will be getting out of the hospital in the next few days, according to
a tweet
from his wife
Mariah Carey
. That is welcome news, indeed! Here's something to think about: the last time one of them was in the hospital, they came home with twins, and
www.dembabies.com
was born. What are the odds this time we'll see the launch of www.demkidneys.com? [
Extra TV
]
---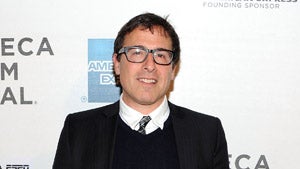 After we've spent the day being grossed out by director David O. Russell's creeptastic attempt to feel up his transgender niece's breasts, it's been revealed that he will not face charges for the incident. The Broward County Sherriff's Office has said that the investigation is over, and unless the victim decides to take her case to the State's Attorney, no charges will be filed. Of course, regardless of any legal action, the court of public opinion will be delivering its own damning judgment of him. [TMZ]
---