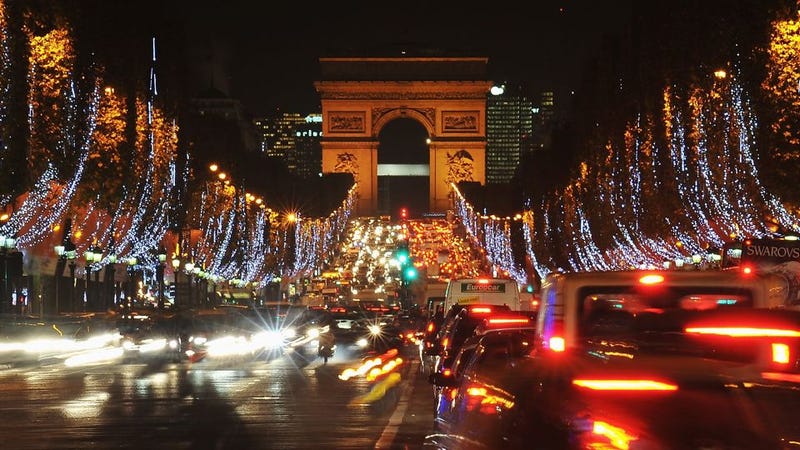 In news that will surprise absolutely nobody who has ever tried to buy anything anywhere in Paris, a survey of shoppers found that the Champs-Elysées rates 22nd out of 30 great world shopping streets for customer service. Many people reported that sales assistants at the luxury stores that line the boulevard showed irritation at being asked to serve customers. Imagine! New York's Fifth Avenue, however, did even worse: it came 26th. The best place to shop in the world, if you've got the money? In news that will surprise absolutely nobody who's ever bought anything in Singapore, it's Orchard Road. [WWD]
---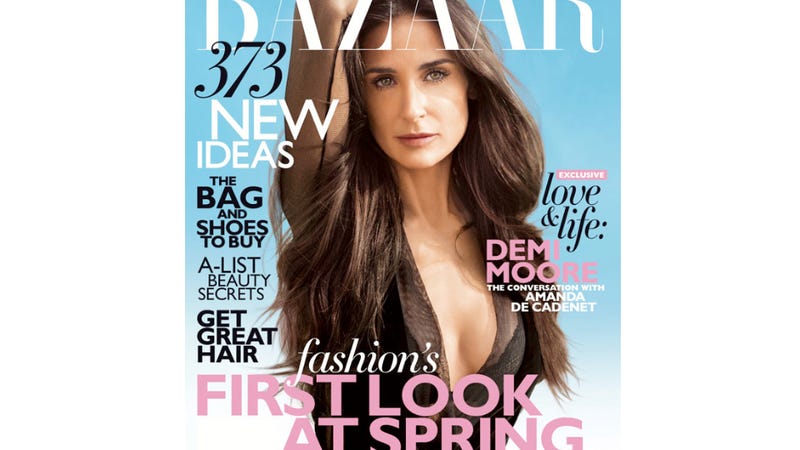 Demi Moore
is on the cover of the new
Harper's Bazaar
, wearing Tom Ford. Inside, she talks with
Amanda de Cadenet
, the actress-turned-photographer who presents the upcoming interview-focused T.V. series that Moore is producing. They talk about body image, self-acceptance, sleeping nude, and all that typical ladymag bullshit. The most interesting part is when Moore asks de Cadenet, "What scares you?" and she replies, "
Infidelity scares me
.
It scares me when it happens to my friends
; it scares me that it's going to happen to me...It's like someone saying, 'I don't value you. You don't mean enough to me, so I'm just going to totally dishonor and disregard all that you've shown me.'"
Moore does not disagree
. Oh, and this is mildly funny: Moore says her real guilty pleasure, "and it's totally stupid, is those long-distance flights where you are
able to change into those pajamas they give you without ever leaving your seat and nobody can see your body exposed
. It is an absolute guilty pleasure in the sense that I derive pure joy and some weird sense of accomplishment over being able to do it." Demi Moore, secret mid-air pajama contortionist. [
HB
]
---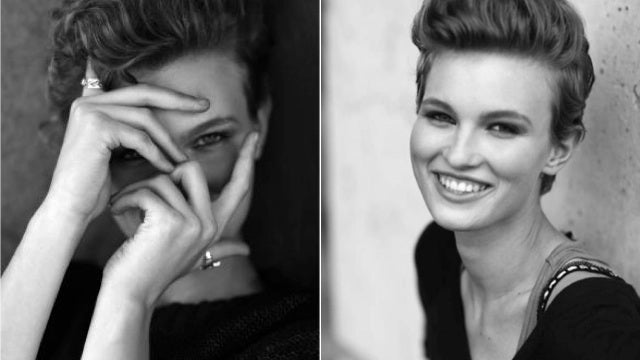 Last season's
Prada
exclusive
Madison Leyes
, 19, is Canadian — and a
Buffy
fan. She got the Prada gig after spending a month
doing "looks"
for the brand — basically, working as a fit model while the collection was finalized, edited, and styled. It's not unheard of for a looks model to end up on the runway — New Zealander
Ella Drake
made that jump for
Gucci
in early 2010 — but it is unusual enough to not escape notice. Leyes says
Miuccia Prada
is "very reserved, but not cold. She's just very focused on what she's doing.
When you see her smile, though, you know she's genuinely happy. She's not someone who does the fake, cold smile
." [
The Cut
]
---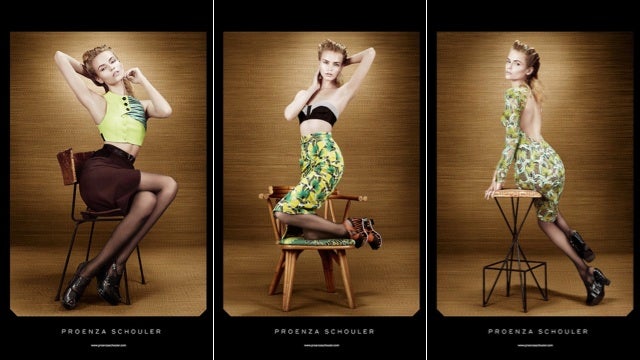 Here are some pictures of
Natasha Poly
sitting on chairs. They comprise the new
Proenza Schouler
campaign. [
Fashionista
]
---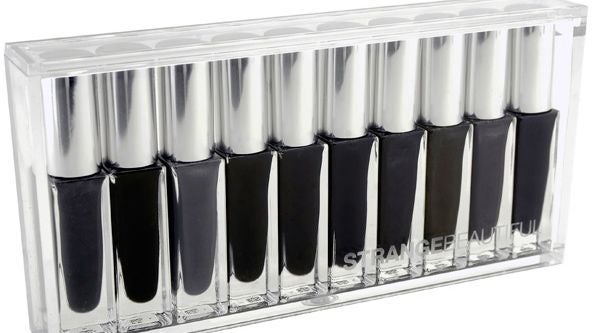 Spending
$85
on a set of ten nail polishes because they're named after Dickens characters ought in theory to hold some appeal for us — call us fans; we once spent an evening with friends brainstorming Dickensian drink names (Pip's Cup, Bleak House White, or Martini Chuzzlewit, anyone? How about a The Ghost Of Christmas Pastis? Don't worry, we'll see ourselves out...) — but this is just stupid. They're all black. Who needs ten black nail polishes? [
T
]
---