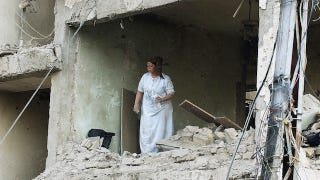 A new report seeks to elucidate what we're risking when we treat terrorism as a men-only institution and ignore the threat that women can pose. So, what are we risking? Death, basically.
The report, compiled by Ken Sofer and Jennifer Addison at the Center for American Progress, examines the reasons women become involved in terrorist organizations in the first place, what drives them to embark on suicide missions for those organizations, and what governments can do to stop them. The entire report is well-worth a read, but the most interesting part, for me, was the bit about how female terrorists are often driven to terrorist groups by a strong motivation to restore their honor as women.
If a woman's honor is compromised through a violation of this purity, such as sex out of wedlock or being a rape victim, the shame is not only placed on her but also extended to her family. Suicide terrorism, frequently viewed by radicals as a form of martyrdom, is seen as a way to gain redemption and restore that honor.
In addition to restoring sexual purity, some female suicide bombers have lost family members or husbands, and attempt to restore honor to themselves or their families. As Jezebel alumna Irin Carmon noted, this principle is what drove the Chechan Black Widows to attack the Moscow transit system. With 86,000 war widows in Iraq, we'd best pay attention to conditions that could be ripe for a new crop of female terrorists.