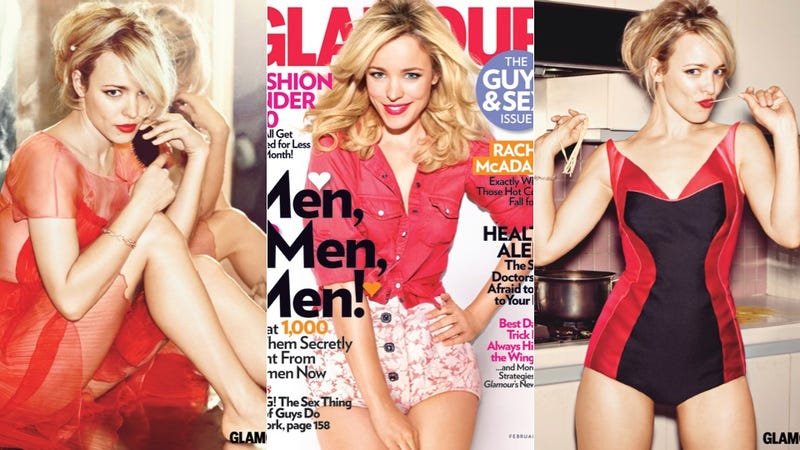 Rachel McAdams is on the new cover of Glamour, whose writer got to be the one to give McAdams the news that her ex, Ryan Gosling, now casts a long shadow on Tumblr:
GLAMOUR: I've heard you don't read your press. Do you read about other people?
RACHEL MCADAMS: Not really, no.
GLAMOUR: So you're not aware that Ryan Gosling has become a huge feminist icon?
RACHEL MCADAMS: Feminist icon? Wow! Is that real?
GLAMOUR: There are blogs upon blogs!
RACHEL MCADAMS: Oh my God, that's great.
Insert your own, "Hey, Girl," joke here. Elsewhere in the interview, McAdams declines to give any love advice — "that's a slippery slope," — and talks about her impressions of Occupy Toronto. [Glamour]
---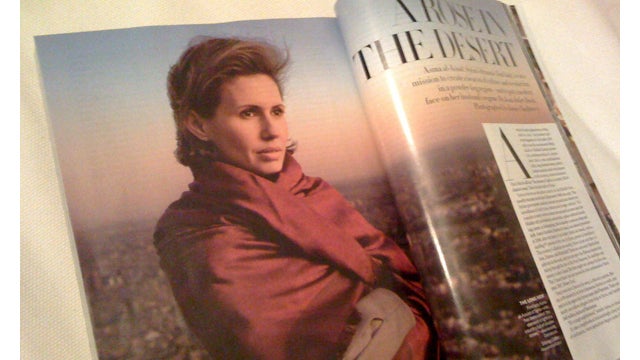 The Atlantic
, which was one of many publications to
criticize
Vogue
for running a
fawning blow-job of a profile of Syrian dictator's wife Asma al-Assad
last March, has discovered that
the story
Vogue
swiftly removed from its web site is still archived in at least one place online: a gif-heavy, puke-green-themed
Bashar al-Assad
fansite run by an employee of the state-run Syrian news agency.
Vogue
obviously erred, and seriously, in cooperating with the Assad family's desire to cast itself in a positive light in the West, but having published the piece, the magazine ought to stand by it, not throw it down the memory hole. The Assad regime enlisted a Washington lobbying firm at
$5,000-a-month
to wrangle the profile, and
Vogue
's
Joan Juliet Buck
and
James Nachtwey
dutifully reported that the Assads are a
"wildly democratic"
(and, not coincidentally, highly photogenic) family in charge of
"a secular country where women earn as much as men,"
which is furthermore
"a place without bombings, unrest, or kidnappings."
If nothing else, as the
Atlantic
points out, the
Vogue
piece stands as an interesting artifact of how the Syrian regime sought to present itself in the West as of early 2011, just before a massive popular uprising began. As for the
situation
in Syria in early 2012,
Arab League
monitors are still in the country and are preparing an initial report for release within the next few days.
Human Rights Watch
estimates that the Syrian uprising against the Assad dictatorship has cost at least
5,000 lives
. The head of the Arab League says,
"There is no doubt that killing is ongoing, but I can't pinpoint the numbers...There is still gunfire, there are still snipers."
[
Atlantic
]
---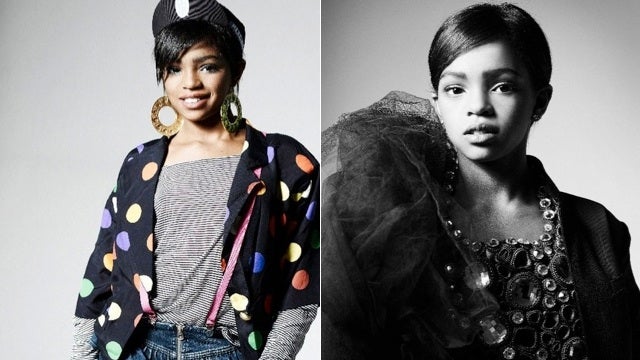 Selah Marley
, the daughter of
Lauryn Hill and Rohan Marley
, is gorgeous. So it's no surprise that she's trying her hand at modeling, as these test shots reveal. She is also 12 years old — a pretty typical age at which to start in the industry, but still
so
young it never fails to give us pause. [
TheyBF
]
---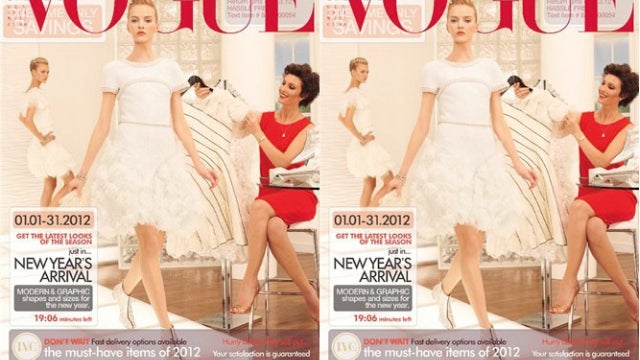 The new issue of
Vogue Italia
spoofs T.V. shopping in its cover editorial. [
FGR
]
---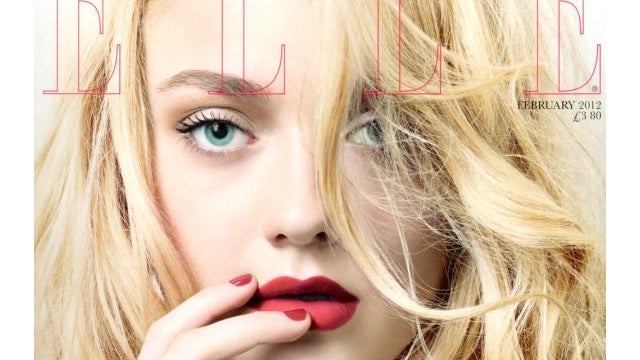 In the same month her sister
Elle
is on the cover of
Teen Vogue
,
Dakota Fanning
is on the cover of British
Elle
. [
Elle UK
]
---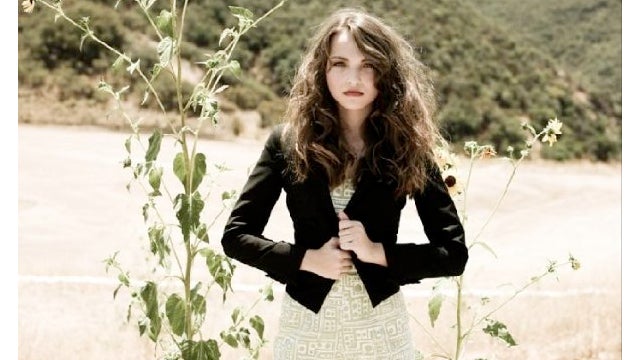 Model
Bay Berger
, 18, has been working since she was 15. Her mother sent her Homecoming picture to various agencies. And then, says Berger,
"My mom picked me up from school with flowers, screaming, 'You're a Ford model!' I was like, 'What's Ford?'"
She dropped out halfway through her sophomore year of high school to work in Japan and is now based in New York. [
WWD
]
---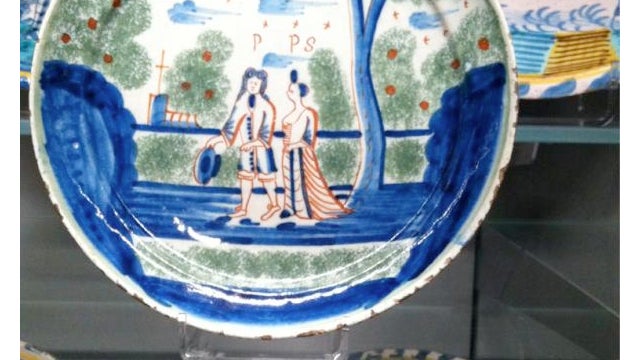 The
Telegraph
's fashion section Tweeted, "Saw this porcelain plate, circa 1734, at the ashmoleon [sic]. now [sic] we know what inspired
Suzy Menkes
' hair do [sic]." [@
TeleFashion
]
---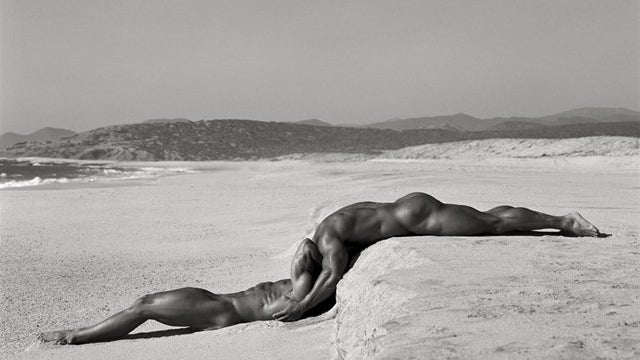 Naomi Campbell, Cindy Crawford, David Bowie, Johnny Depp, and a young Karl Lagerfeld
are among the fashion icons featured in this trove of previously unpublished
Herb Ritts
photographs. [
Nowness
]
---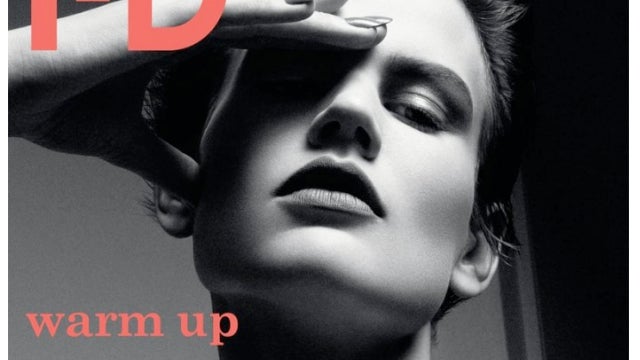 Models.com named
Saskia De Brauw
the top model of 2011.
Sui He, Candice Swanepoel, Kati Nescher
— who, like 31-year-old De Brauw, is considered old for a top model newcomer at 27 — and
Joan Smalls
round out the top five. [
Models.com
]
---