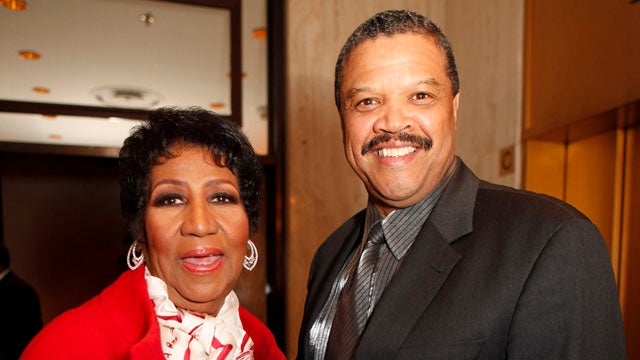 Aretha Franklin
announced today that she's one of the many celebrities who got engaged over the holidays. She's planning to marry her "forever friend"
Willie Wilkerson
next summer and snarked, "No, I'm not pregnant, LOL!" Aretha says they'd like to get married in June or July in Miami Beach and have their reception aboard a private yacht, and surely the Queen of Soul can make that happen. [
People
,
AP
]
---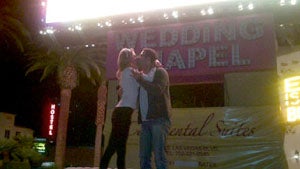 If Aretha's hoping to have the most romantic wedding of the year, she already has some competition.
Brandi Glanville
, of feuding with
LeAnn Rimes
fame, married MMA manager
Darin Harvey
over the weekend in Las Vegas. Glanville tastefully announced her union by Tweeting, "I'm married again- suuuuuuck it!" They newlyweds honeymooned at the Spearmint Rhino strip clip. Harvey has painted a slightly less rosy view of their nuptials, calling it a "drunken BFF thing," and Tweeting, "I had a crazy Vegas moment ... Getting annulled tomorrow." [
Us
]
---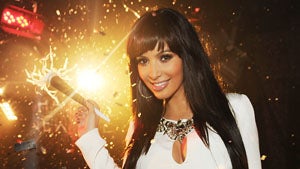 THIS JUST IN:
Kim Kardashian
has bangs. We'll continue to provide updates as the story develops. [
People
]
---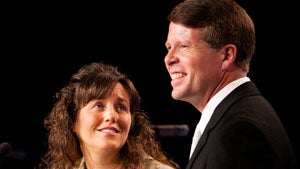 If you haven't decided which candidate to vote for in the Republican primaries, be advised that the
Duggars
have thrown their support behind
Rick Santorum
. We're still undecided, since the folks from
Little People, Big World
haven't announced who they're endorsing yet. [
Weekly Standard
]
---
TMZ has blurry shots of Lindsay Lohan's alleged stalker, in the unlikely event that you're interested. [TMZ]
Meryl Streep is being being honored at this year's Berlin film festival, so she'll soon have an honorary Golden Bear to put on her mantlepiece alongside her Oscars. [AP]
Olympic fencer Bob Anderson died on Sunday at 89. Anderson worked a fight choreographer in Hollywood and is best known for training the lead actors on Lord of the Rings and Pirates of the Carribean, and donning Darth Vader's costume to perform his duels with Luke Skywalker in The Empire Strikes Back and Return of the Jedi. [CNN]