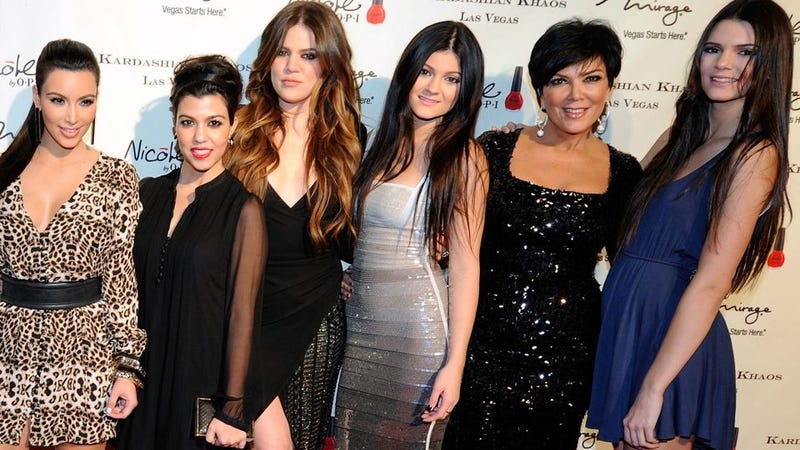 You might find the allegations of worker mistreatment at the factories that produce several of the Kardashian family's numerous clothing and accessories licenses horrifying, disgusting, or even sadly unsurprising. Kris Jenner has a different word: Libelous. The Kardashians have called Star magazine's claims that child labor and forced labor are taking place at Chinese factories that make Kardashian tchotchkes baseless, and have sued the magazine. Also on the sue list is the Institute for Global Labour and Human Rights, which was one of Star's sources in its investigation. IGLHR director Charles Kernaghan said — on TMZ, natch — that his organization had already been investigating factories that manufacture for the Kardashian brands when Star called, but admitted that he personally had not visited the factories in question and seen the conditions first-hand. "We haven't finished our research," said Kernaghan, "but what I'm saying is that with every research campaign we have done in China, you always come up with nasty sweatshop conditions." The Kardashians claim they have people who "patrol" the factories their licensees contract with to ensure safe working conditions. [TMZ]
UPDATE: Counsel for AMI, which publishes Star, tells us that the Kardashians have not filed suit.
---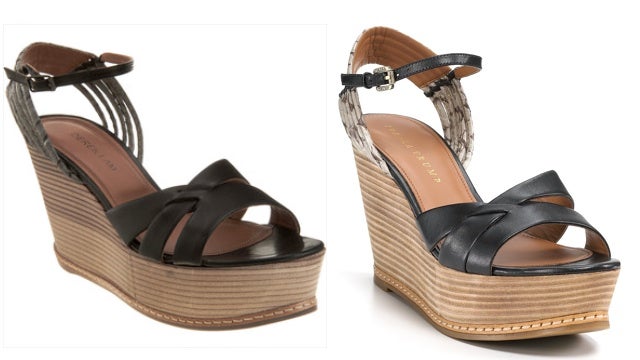 Ivanka Trump
's footwear licensee is denying it copied a
Derek Lam
sandal, even though the two shoes are so identical they could be worn as a pair. Lam
sent
the company a cease-and-desist after learning of the existence of the knock-off, but Trump's licensee, Marc Fisher, won't be complying because it says Lam's shoe is
"not iconic."
They nonetheless seem to have found it "iconic" enough to copy stitch for stitch. [
WWD
]
---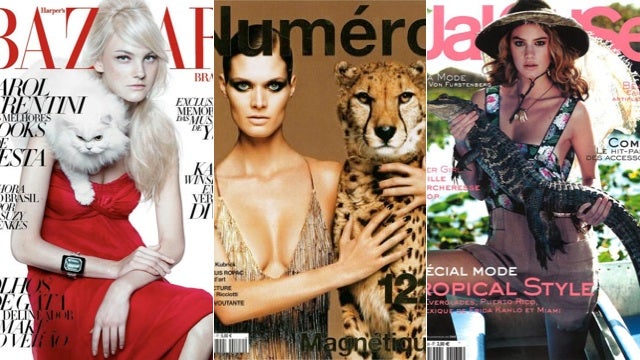 2011 really was a good year for
animals
guest-starring on fashion covers. [
Fashionista
]
---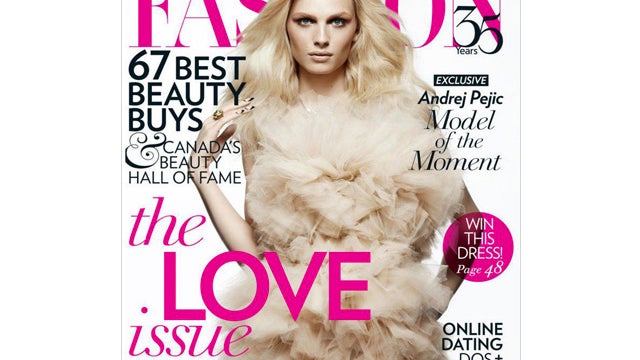 Andrej Pejic
is on the cover of
Fashion
. [
DS
]
---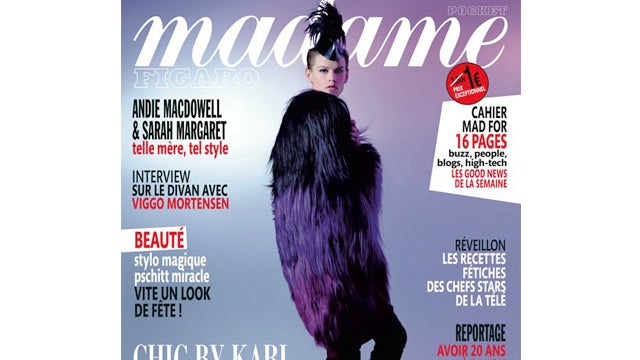 Saskia De Brauw
— who is everywhere right now! — is also on the cover of
Figaro Madame
. [
DS
]
---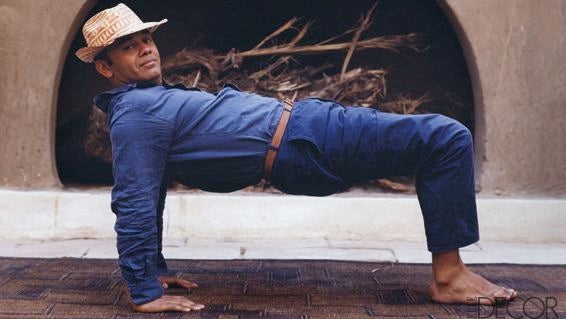 Christian Louboutin
shows what a lifetime of practicing yoga can do for you. [
Elle Decor
]
---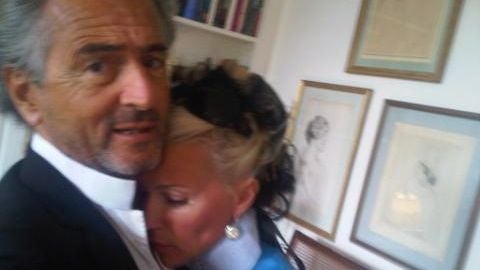 Daphne Guinness
Tweeted, and then took down, this photo of herself with her boyfriend, French writer
Bernard-Henri Lévy
. Lévy is married to actress
Arielle Dombasle
. [@
TheRealDaphne
]
---