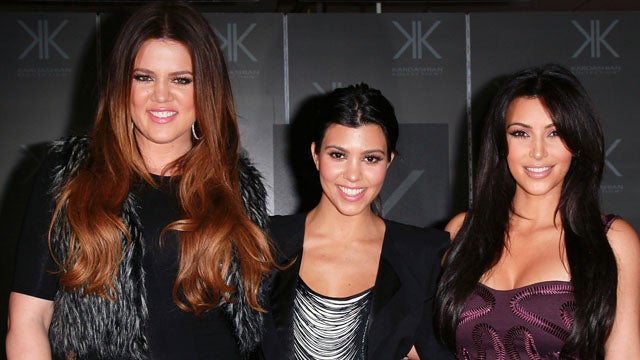 The Kardashians are guilty of many things, from perpetuating the idea that leopard print is acceptable to cheapening the institution of marriage more than gay people ever did, but they insist their tacky fashion lines aren't produced in Chinese sweatshops. Shockingly, it seems
Star
magazine didn't have its facts straight when it reported that the "family's fashion empire makes millions from child labor." The tabloid quotes Charles Kernaghan, Executive Director of the Institute for Global Labour and Human Rights, but today he told TMZ that his comments in the article were taken out of context. He says the violations he described, such as workers toiling for 84-hours per week in disgusting conditions for just $1 an hour, apply to 75% of the factories in China's Guangdong province, but his organization has yet to find any evidence of human rights violations at the factories that make the Kardashian Kollection.
Kris Jenner
and
Robert Shapiro
, the former O.J. lawyer turned ShoeDazzle owner, say their factories are "strictly policed," and do not violate child labor or human rights laws. [
TMZ
,
TMZ
,
E!
]
---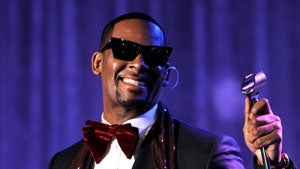 OMG!
R. Kelly
says he's written 32 new chapters of "Trapped in the Closet" and he's ready to film them, but he needs investors. Can we set up a collection fund? We need a Christmas miracle here! [
TMZ
]
---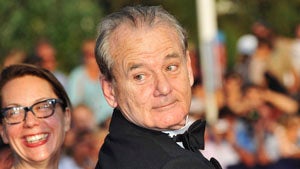 There's a rumor that
Bill Murray
shredded the
Ghostbusters 3
script and sent it back to
Dan Aykroyd
and
Harold Ramis
with the note, "No one wants to pay money to see fat, old men chasing ghosts." Don't believe this for one second because a) this comes to us via the
National Enquirer
and b) Bill Murray wouldn't tell a nasty lie like that. [
Buzzfeed
]
---
As you may or may not have noticed,
Naya Rivera
performs "Santa Baby" on the
Glee
Christmas album, but the song wasn't in the last episode. Apparently it was cut, and now it's been released online. Perhaps it's for the best because it's unclear how this jaunt to the jewelry store could have been shoehorned into the episode. [
TV Guide
]
In other
Naya
news, she's the new spokeswoman for Proactiv, which she claims to have learned about from the makeup artist on
Glee
. Question for the peanut gallery: Does this stuff actually work or do they just have great commercials? [
Us
]
ZOMG!
Helen Mirren
is playing the "inner voice" of a character on an upcoming episode of
Glee
and it just
has
to be Lord Tubbington! [
E!
]
---