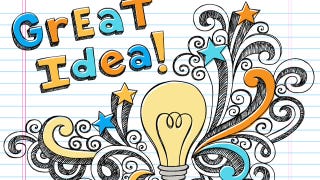 In the course of holiday shopping, you'll inevitably come across some gifts you didn't even know existed. But what about the flipside — gifts that really should exist, but for some reason do not? Below, a list of gifts we'd really like to see — manufacturers take note!
Beavis fire alarm
Whether you enjoy baking cookies, frying an egg, or simply showering, you've probably heard a computerized voice yell "fire!" at you at some point in your life. My fire alarm, which goes off every time the oven goes on, has the voice of an officious yet understanding woman. But why can't it have Beavis's voice? Surely this aficionado of fire deserves to warn you of the impending danger of same. This gift would be best for immature people of all ages.
"Get Off My Lawn" sign
As part of my research into gifts for malcontents, I found many shirts, mugs, and other products bearing dismissive and/or curmudgeonly slogans. I did not, however, find a sign reading "Get Off My Lawn" suitable for placing on said lawn. The Olds — and wannabe Olds — of the world need such a sign. Until they have it, they'll have to make do with this guy.