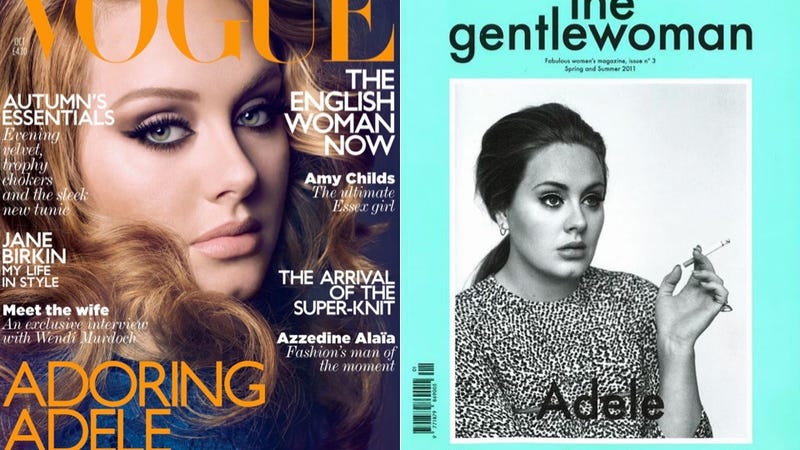 According to reports, Anna Wintour's team has been calling in some samples in U.S. sizes 14 and 16 — an event so unusual in our age of miniature celebrities that it merits a mention in today's Women's Wear Daily. Certain (unnamed) designers have been asked to create special outfits so Vogue will have plenty of cover options — and the word is that all the effort is for a cover that will feature Adele. This would be for Vogue's March issue, the spring fashion issue. This is newsworthy for a couple of reasons: one, it's been four years since Vogue featured a plus-size woman on its cover (Jennifer Hudson in 2007) and two, Vogue isn't even putting Adele on the Shape issue cover, it's apparently giving her a "real" cover. (Conventional ladymag wisdom is that March is the second most important issue of the year after September — which is a huge vote of confidence on the part of Vogue in Adele's salability.) It's been a good year for Adele, vocal cord issues aside: 21 is the top-selling album of the year, and she's nabbed six Grammy nominations, in addition to covers of U.S. Cosmopolitan, British Vogue, and The Gentlewoman. [WWD]
---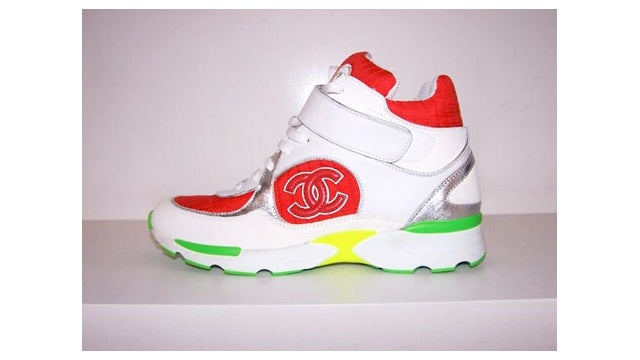 These
Chanel
running shoes are
so
hideous. And yet they cost $795-$950. [
TLF
]
---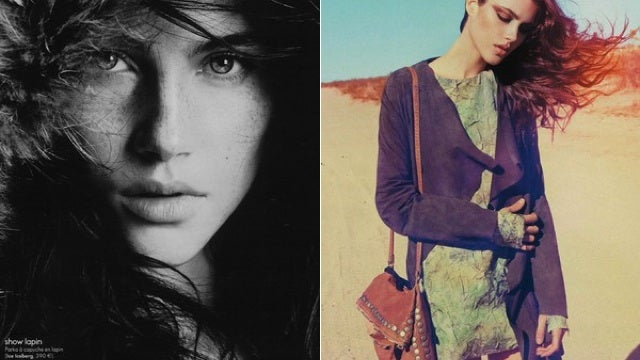 Model
Anna Speckhart
hails from Pittsfield, Illinois. She says she doesn't talk much about her career with her friends when she visits. "I don't really talk about it at home. I avoid questions about it. They're really proud of me but it's awkward for me.
I feel totally unrelated to my pictures sometimes
," she says. Even though as a model she's under a certain amount of pressure to look stylish at castings, "I'm not going to spend $1,200 on designer gear," says Speckhart. "
I'd rather work for money than trade
...I'm really frugal —
J.Crew
is a real stretch for me." [
WWD
]
---
From the man who
brought you "Showtime"
: there's a new
Baptiste Giabiconi
song trailer, y'all. (Songs have trailers now?) [
DFR
]
---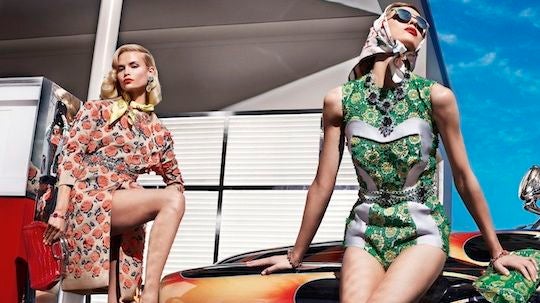 The new
Prada
campaign is here! As promised, it features Elise Crombez. Damn, have we missed
Elise Crombez
. [
Fashionista
]
---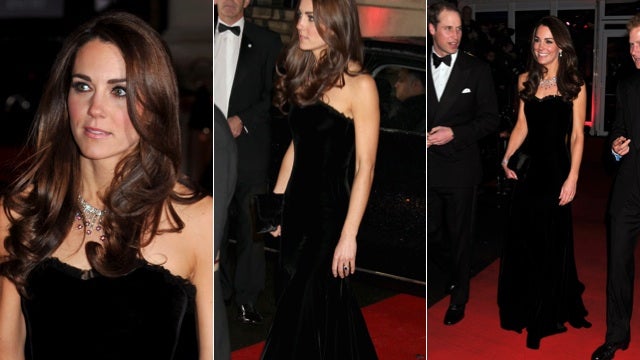 H.R.H. Princess Shinyhair-upon-Tyne
wore a black velvet
Alexander McQueen
dress to a black-tie event. [
WWD
]
---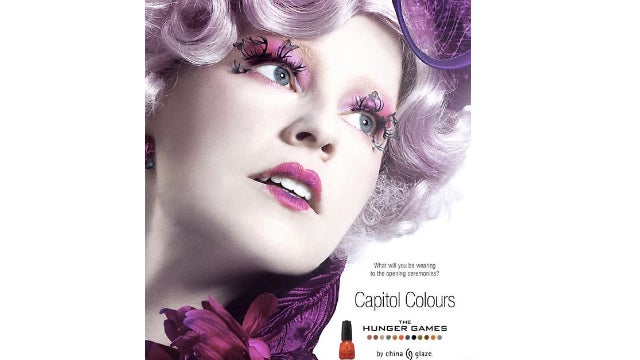 Here's the official ad for the
Hunger Games
nail polish collection, Capitol Colours. It stars
Elizabeth Banks
in character as Effie Trinket. [
MTV
]
---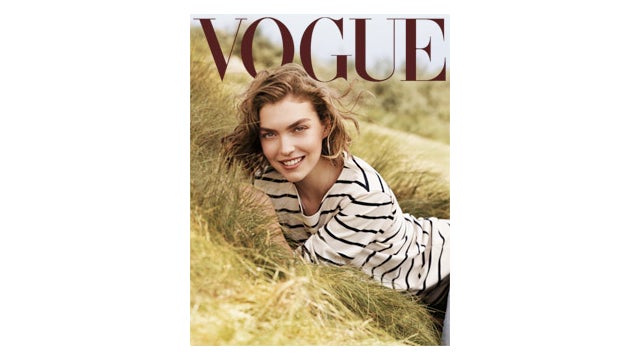 Arizona Muse, Raquel Zimmerman, Karlie Kloss, Anja Rubik, and Lara Stone
were the five models who worked the most for
Vogue
(and all of its international editions) during 2011. Muse shot some 220 editorial pages, enough for a magazine of her own. [
Fashionista
]
---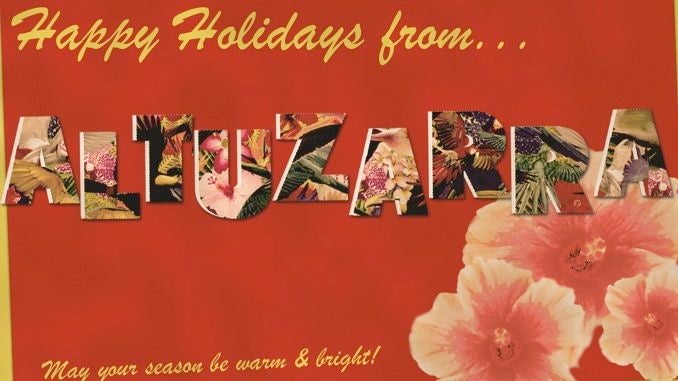 Vogue
's roundup of
designer holiday cards
is pretty cute. [
Vogue.com
]
---