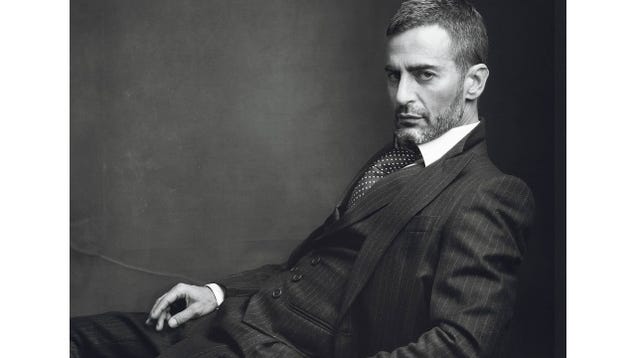 Marc Jacobs is profiled by Jonathan Van Meter in the new Vogue. The designer says he hasn't spoken to his mother, Judy, or his two siblings, for more than two decades. The reason? They "don't get along very well." He also doesn't speak to his father — who used to be Joan Rivers' agent, isn't that interesting? — for the more prosaic reason that his father died when Marc was 6 years old. Jacobs tells Van Meter:
"I hate this idea that you have to love somebody because they are your family. Nobody can tell me what I'm supposed to feel and who I am supposed to feel it for. I don't blame them, I don't hate them, I just know that I don't feel love for them. That's all. And I am not going to make the call or try to stay in touch because society says, But it's your mother. Oedipus, Schmoedipus."
On the topic of his rumored move to Christian Dior — which now seems not to be happening — Jacobs says he never had ambitions to be a couturier.
"The idea of couture doesn't hold that thing for me. It's archaic — in my opinion. I mean, I am really interested in the craftsmanship behind couture. But I can explore all that in ready-to-wear. With couture, one dress each season is photographed by a couple of magazines; there's no advertising; it reaches 20 customers. I don't feel there is anything lacking in what we do. I get to work with these amazing craftsmen. Maybe not the same ateliers that would make a couture dress, but, again, we are not in a deficit for working with people who create beautiful things. I am not sure I ever looked at couture as this great opportunity."
[Vogue]
---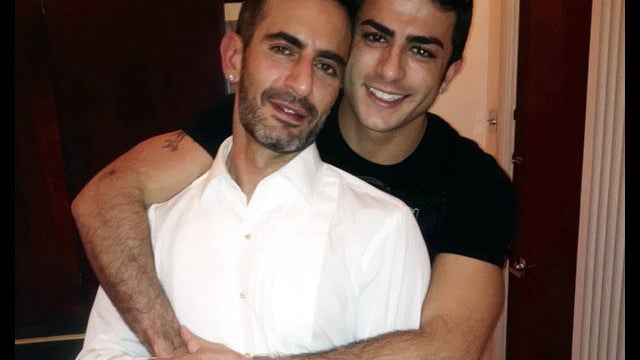 Meanwhile, there's a rumor that
Jacobs is dating a Brazilian porn star
named Harry Louis. The two are pictured at left. [
Made In Brazil
]
---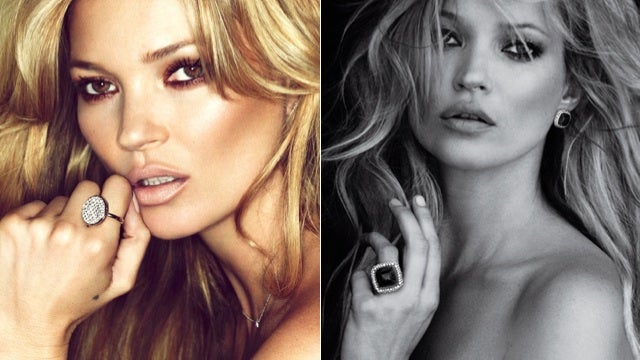 Kate Moss
was in a
David Yurman
campaign last year, in which she posed with tousled hair and "natural"-looking makeup and threw her head back a lot, and now she's in a campaign for some jewelry brand called
Fred
in which she poses with tousled hair and "natural"-looking makeup and throws her head back, and so
David Yurman
put out a press release alerting everyone to the "embarrassingly similar" campaigns. David Yurman is confident that its
discerning
and
sophisticated
customers can tell the differences between it and some brand called Fred, of course, but seriously, says David Yurman, OMGLOL@K8. In other news, David Yurman is that 8th grade queen bee who thought she invented, like, "eating a jelly donut" or "wearing a webbing belt" and passive-aggressively policed the donut-eating/belt-wearing of others, only David Yurman thinks it invented "taking pictures of supermodels wearing jewelry." LOL@DavidYurman. [
P6
]
---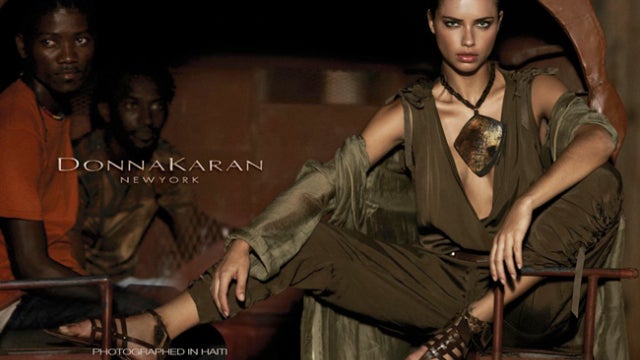 Donna Karan
issued a statement via a spokesperson about her spring ad campaign, which has proven
controversial
for its depiction of two Haitian men in the background, like props. "It is well known that Donna has been deeply involved in supporting and bringing awareness to Haiti since the earthquake," reads the statement. "Through her personal experiences there, Haiti was a natural inspiration for the Spring 2012 collection. The intent of the ad campaign is to
celebrate the culture and creativity of the people of Haiti.
" Does the intention matter, or the execution? Are Donna Karan's charitable efforts relevant to her depiction of Haiti in these ads? Given that we live in a world in which Haitian poverty and $2,000 dresses both exist, is it somehow wrong to place them side-by-side in a photograph? So many questions here. [
Fashionista
]
---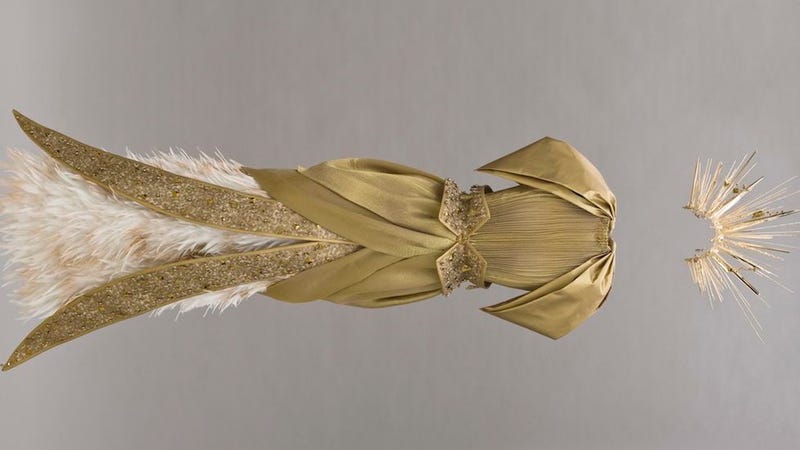 This gold gown is one of ten that
Rodarte
made specially for a
Fra Angelico
show at LACMA. [
LAWeekly
]
---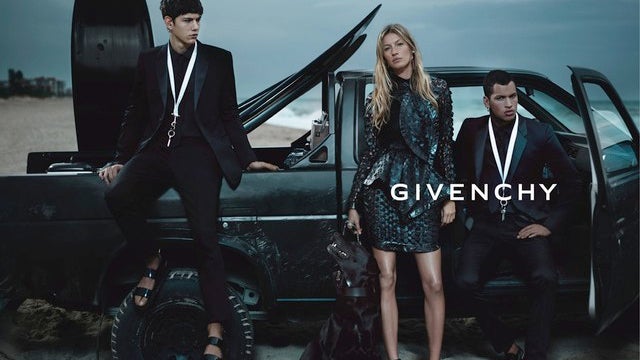 Givenchy
's spring campaign is "the expression of a love story between a surfer and a mermaid," with
Gisele Bündchen, Mariacarla Boscono
, and big, black surfboards. [
WWD
]
---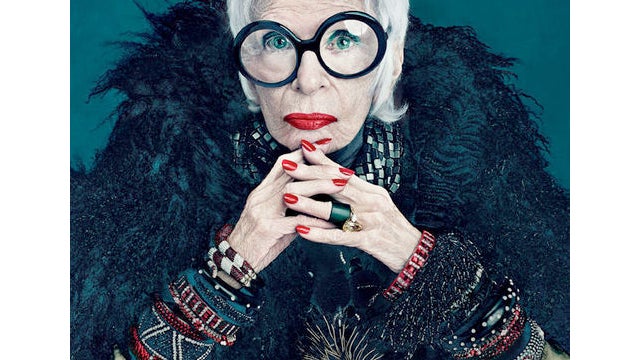 Here is an ad for
Iris Apfel
's upcoming M.A.C. collection. It's really striking to see a woman in a cosmetics campaign who isn't 19 years old. [
Racked
]
---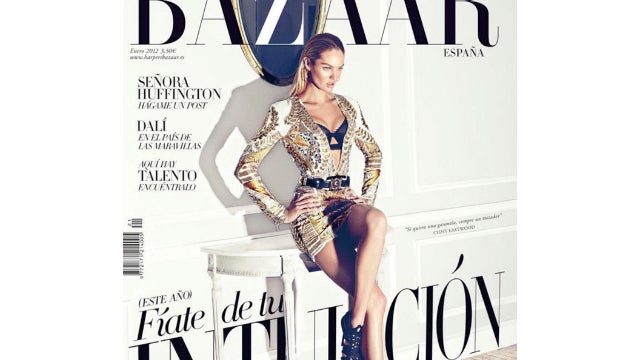 Balmainia
still Reigns in Spain, Claims
Harper's Bazaar
. [
FGR
]
---