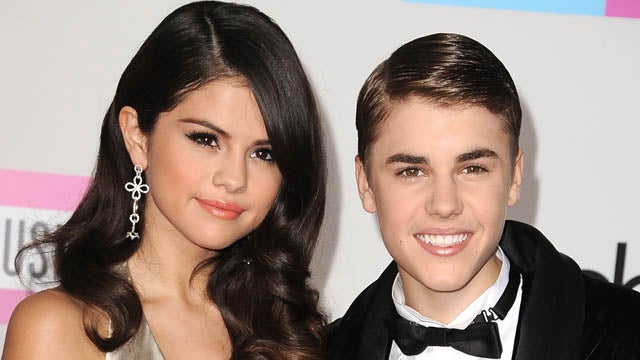 Earlier this month,
Justin Bieber
and
Selena Gomez
denied
that the ring she's sporting is an engagement ring, but now there's an amusing twist on the rumor that repeatedly sends Beliebers into an uncontrollable rage. This Christmas Selena plans to present Justin with an engagement ring to take his mind off that fake paternity suit. What gender role reversing fun! This story comes to us via the
National Enquirer
, so we're pretty sure it isn't true, but at least this heap of lies is entertaining. "Selena is crazy about Justin, and she hates seeing him so upset over the paternity allegations," says a friend who doesn't exist. "He's been on edge thinking Selena might leave him, so she wants to get him a ring to show that she's with him for the long haul." Thus Selena plans to pop the question in front of Justin's family in Canada this Christmas. Justin's mom is in on the plan and is happy because she wants Justin to stop talking about how he wants babies. The source adds, "Pattie thinks Justin is talking about having kids partly because he's afraid of losing Selena. But if Selena proposes, Pattie thinks Justin will feel more secure, and she'll be able to talk them into putting off a wedding and kids." [
National Enquirer
]
---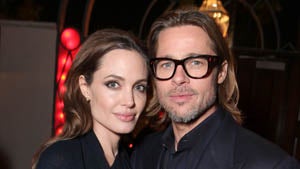 In an interview with
Anderson Cooper
that airs monday (on his silly talk show, so it's an especialy big coup for AC),
Angelina Jolie
says that she doesn't think
Brad Pitt
is really retiring from acting at 50. She adds that she's excited about retirement: "I'm happy for it. No, we were both racing to see which one of us gets to retire first. We both, like most people, we like being home. Whoever is the one who is home tends to be the happier one because we get to play with the kids and the other one is out earning the money." She knows they're already filthy rich, right? [
Radar
]
---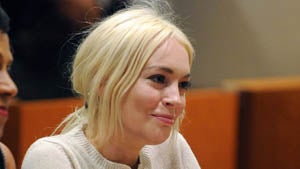 Lindsay
didn't let missing her big
Playboy
reveal on
Ellen
keep her down. Hours later she was partying at a
Jay-Z
concert. [
TMZ
]
Yet,
Lindsay
managed to make it into court this morning — and got a glowing report! She's logged 120 hours at the morgue and has completed five sessions with a therapist. [
E!
]
Here's the news you really care about: What
Lindsay
wore to court. [
TMZ
]
---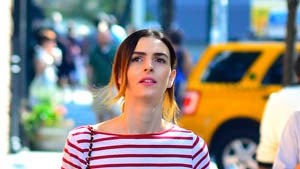 Congratulations to nutritionist Majid Ali! Many people have said breathtakingly offensive things about
Ali Lohan
's weight, but this is really a masterpiece of "does not treat the star" dickishness: "She looks like a death camp survivor ... It appears as if she is wasting away as her body chews up muscle looking for fuel." [
Radar
]
---