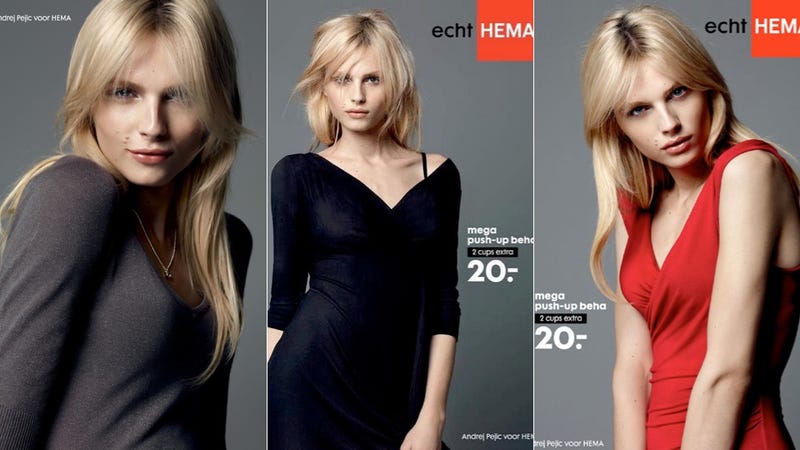 Male model Andrej Pejic, famous for his androgynous good looks and his ability to work a runway in men's wear or a Gaultier wedding dress, has landed his first job actually modeling lingerie. The Dutch chain Hema hired the Australian to advertise its line of push-up bras. Which obviously seem to work as intended (though we strongly suspect some chicken cutlets came out of the stylist's bag of tricks, too). Pejic, whose cover of art mag Dossier had to be sold in opaque plastic bags after Barnes & Noble complained about his nude torso, has said in interviews that he doesn't necessarily prefer being styled as a woman or as a man, but that he appreciates the variety of work available to him. "To me, it doesn't really matter. I don't really have that sort of strong gender identity — I identify as what I am." This morning, he Tweeted, "Did I ever think I had enough booty to advertise a push-up bra? No. But am I working it or what??" [Mirror, @Andrej_Pejic]
---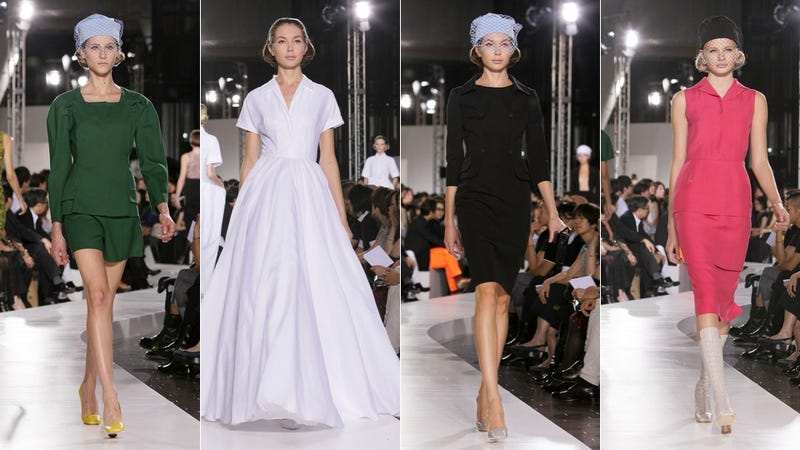 Approximately three zillion fashion designers have been reportedly considered for the top job at
Christian Dior
, which fired its longtime creative director
John Galliano
ten months ago after he was arrested for hurling racist and anti-Semitic invective at a couple in a Paris café.
Marc Jacobs
was said to be very close to taking the job, but then word came that negotiations had broken down.
Riccardo Tisci
was also supposedly a front-runner. Even
Alexander Wang
's name was thrown into the ring, despite his lack of experience with couture. Today,
Women's Wear Daily
ran a story saying that
Raf Simons
— who currently designs for
Jil Sander
— is very close to taking the job. Simons started his career as an industrial and furniture designer, and launched his men's wear collection in 1995. He began designing women's wear in 2005. [
WWD
]
Cathy Horyn
, one of the many critics who have praised Simons' collections for Jil Sander, is on board with this idea. "
If judged solely as a minimalist, Mr. Simons might seem an odd fit for romantic Dior, but his Jil Sander collections are actually proof of a nimble mind that seeks a broader aesthetic expression.
And
Dior
is much more than the crinoline narratives that its former designer,
John Galliano
, adored." [
On The Runway
]
---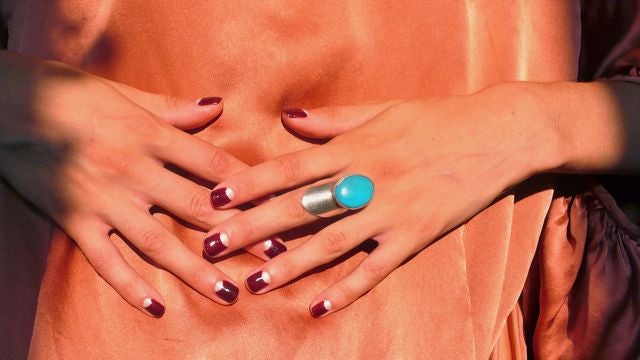 Nail polish
: as you probably know, it's kind of having a moment. As previously reported, nail polish sales rose by
59%
during the year through October, compared with the same period of 2010. According to Gallup,
64% of American women use nail polish once a week or more
. Three thousand Wal-Mart stores sold out of
Justin Bieber's OPI collection
on the day it went on sale. Fashionista summarizes the year in nails, in numbers. Our DIY
post
on the
'30s-style "Moon" manicure
, meanwhile, is among the most-read DIYs of 2011. [
Fashionista
]
---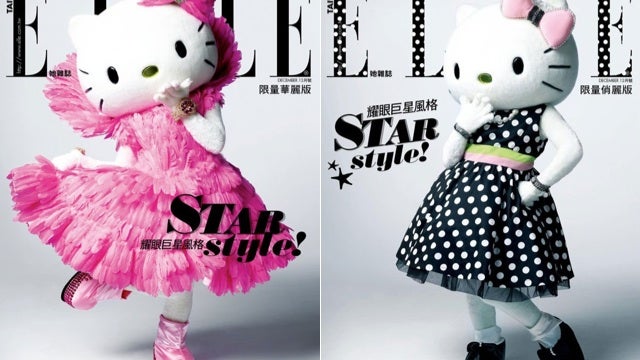 Taiwanese
Elle
put
Hello Kitty
on a cover. Actually, two. [
Fashionista
]
---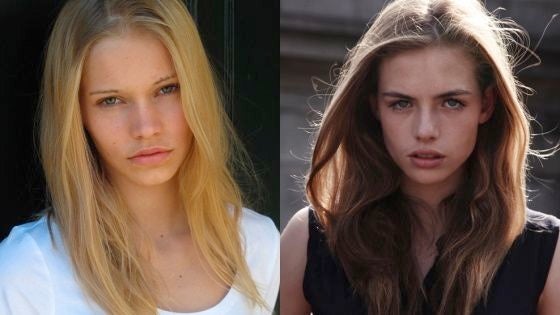 Two additional new face models, both 15, have been confirmed for
Balenciaga
's spring campaign, and one of them has eyebrows that are just so wrong for her face. Oh honey, no! Those don't do you justice. Eyebrows: always
so important
. [
The Cut
]
---