Jane Birkin says she doesn't mind that Hermès has made a mint off the luxury handbag that bears her name. "I got Hermès to fork out for my charities once I saw the fortune they were making," explains the singer and actor. "A certain amount of money every year goes straight to my charity and it will continue to after my death. This year I was able to [use some of that money] to go to Japan for a benefit concert after the earthquake. We use some of the money to feed the poor people who can't afford to eat in France. I sold one of my Birkin bags for $163,000 to help the Japanese Red Cross. So that rather trivial piece of heavy luggage has done a lot of good in the world." As we all know, Jane Birkin prefers to use her Birkin as a pillow, a cat bed, and an occasional pet carrier. How cool is Jane Birkin? Still cooler than just about anyone else on earth, in case you were wondering. [WWD]
---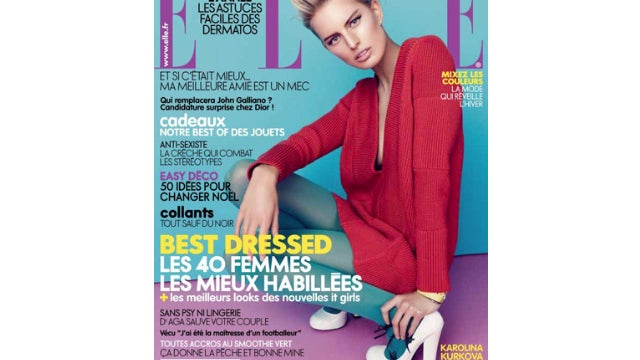 Karolina Kurkova
is on the very bright new cover of French
Elle
. [
DS
]
---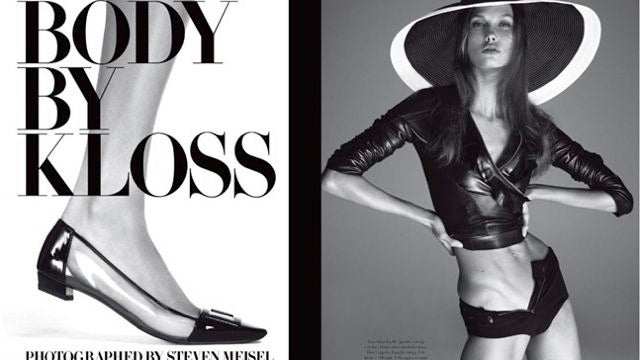 Karlie Kloss
, on the photo
Vogue
Italia unpublished from its website: "To be honest,
I don't know why they pulled it off. I thought it was a beautiful photo.
We did a lot of photos that day, and working with Steven [Meisel], working with Pat [McGrath], working with Oribe and Carlyne [Cerf de Dudzeele] — we were creating art." [
Styleite
]
---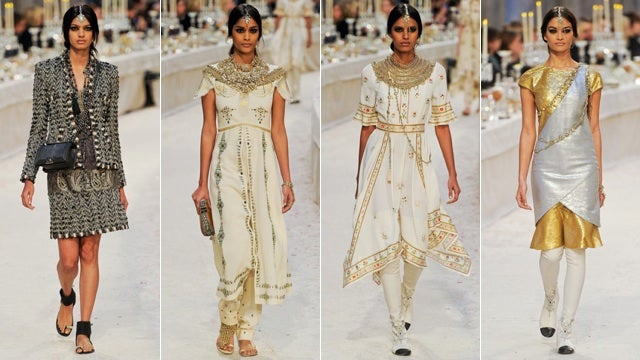 The Cut points out that
Chanel
's recent pre-fall show — called "Paris-Bombay," even though
Karl Lagerfeld
has never been to India — featured 7 models of South Asian descent, including
Ashika Pratt
from New Zealand, the Australian
Shanina Shaik
, the Swede
Kelly Gale
, and
Smita Lasrado, Lakshmi Menon, Jyothsna Chakravarthy, and Alyssah Ali
of India. The Cut doesn't seem to have counted New Jersey-raised
Liza Golden
, who
told
Models.com that she has Indian heritage. We just whipped up a quick analysis of the Style.com slideshow: turns out that of the
72
women's wear looks in the show,
11
were given to models of South Asian heritage. There was only one black model,
Jasmine Tookes
, and there were no non-white Latinas in the show, and there was only one model of other racial heritage:
Yasmin Le Bon
(née Yasmin Parvaneh), who is of Iranian heritage. Twelve out of 72 runway spots going to non-white girls is still just 17%, but it's great to see South Asian models getting more work. [
The Cut
]
---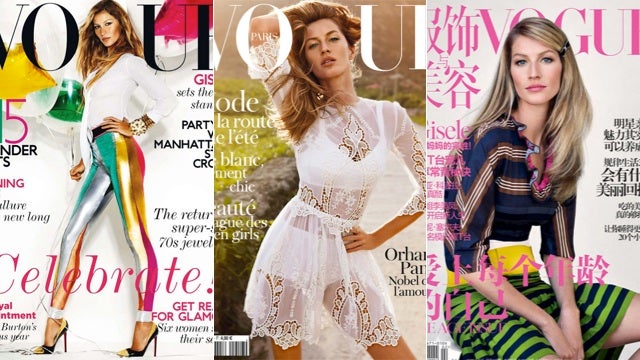 Fashionista analyzed the 2011 covers of all 18 international editions of
Vogue
and found that
Mario Testino
shot 15 covers (
Steven Meisel
shot 12 original covers and 3 reprints),
Gucci
as a brand got the most cover credits, the median age of all the
Vogue
s' cover subjects was 26, and eight of the covers were of
Gisele Bündchen
. Just 22% of covers featured a non-white person, and, notes Fashionista,
"about half of Vogue's 18 editions failed to feature any non-white cover subjects at all."
That low level of racial diversity mirrors what we saw on the New York runways last
season
. [
Fashionista
]
---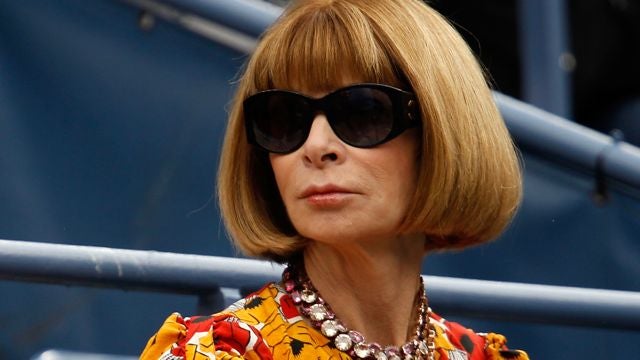 Speaking of
Vogue
covers,
Anna Wintour
and
Hamish Bowles
are going on CBS Sunday Morning to promote American
Vogue
's new online archive of all of its previously published content, articles, editorials, and covers. Wintour says that when she selected a shot of model
Michaela Bercu
wearing jeans for her first cover, "
the printers called us up because they thought we'd made a mistake.
Just wanting to check that that actually was the cover." [
WWD
]
---