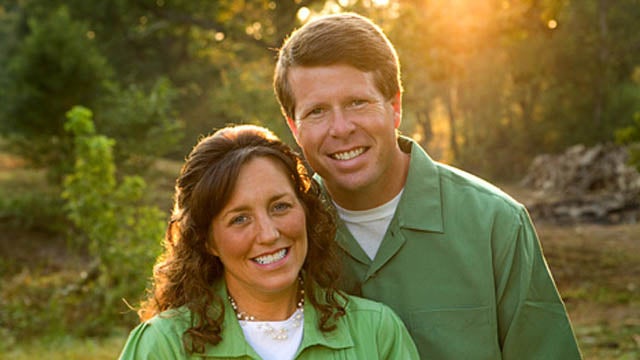 Ugh, no matter how you feel about the Duggars and their J-naming baby antics, this is pretty tragic: A month after
announcing
on the
Today Show
that she's expecting her 20th child,
Michelle Duggar
has miscarried.
Jim Bob Duggar
said, "Earlier today at a routine doctor's appointment, Michelle and I received the sad news that we lost the baby." Michelle told
People
, "After the appointment, we came back home and told the children ... We had just been talking about baby names last night and they were getting excited about naming a boy or a girl. It has been a real sad disappointment." The Duggars plan to name the child and have a funeral. "I feel like my heart broke telling my children," Michelle continues. "They have all been so excited about this baby and looking forward to April coming around and having a new little one in our arms. That was the most difficult. The Lord is the giver of life and he can choose when that life is ready to go on and be with Him." [
Us
,
People
]
---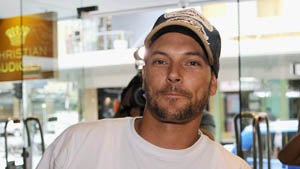 Prepare yourself for the strange sensation of feeling bad for
Kevin Federline
. K-Fed collapsed due to heat exhaustion while filming a weight loss show in Australia. It's already a long fall from being Mr. Britney Spears to appearing on an Australian
Celebrity Fit Club
knock off, so my heart goes out to him. [
Us
]
---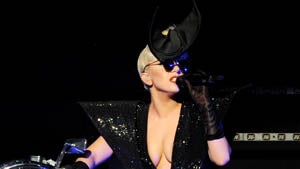 Some disreputable source claims that
Lady Gaga
has a
Princess Di
obsession (at least that's better than an Marilyn obsession). "Gaga has been absolutely fixated on Diana and sees herself as a 21st-century incarnation of her," said the a source. "She knows she is almost as recognizable as Diana and is hounded by photographers and fans on the same level. Gaga has had dreams about dying the same way as her and has genuine fears that her fame could literally kill her, either in a chase or at the hands of crazies." [
Celebs.com
]
---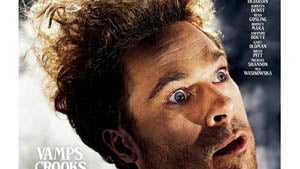 In your Sunday
New York Times Magazine
you will find
Brad Pitt
doing an homage to
David Lynch
's
Eraserhead
. Though, as Best Week Ever notes, the plebs will assume he's impersonating Kramer. [
BWE
]
Speaking of
Brad
,
Angelina Jolie
says in
Marie Claire
, "We built a family. He is not just the love of my life, he is my family. I hold that very dear. I suppose what I've learned from Brad is to be able to have the kind of family whose happiness and well-being comes before your own. I'm very, very grateful to have such a loving family, and I wouldn't have that without him." And, as a reminder to all of us that she knows exactly what she's doing with regard to the tabloids, she says of the possibility of having another child, "Nothing planned at the moment, but we just don't know ... I could end up pregnant." [
E!
]
---