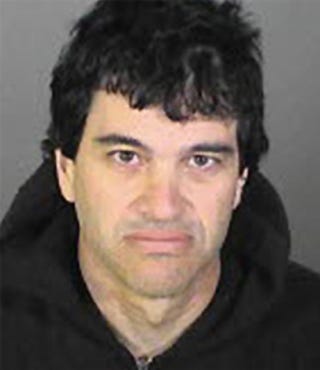 You've probably heard more than you can handle about child molestation in the past few months — too bad, there's still more. In a case that proves the effects of the Sandusky scandal go far beyond the world of sports or even education, a Hollywood manager who specialized in child actors has been charged with sexually assaulting one of his young clients. However, he says he's nothing like all the other pedophiles we've been hearing about recently. You see, his victim was into it.
Yesterday 47-year-old Martin Weiss, who runs his own talent agency, was charged with eight felonies related to sexually abusing one of his clients, The L.A. Times reports. An 18-year-old aspiring musician and actor recently told police that Weiss sexually assaulted him from the time he was 11 or 12 until he turned 15. He says he was forced to have sex with Weiss about 30 or 40 times during that period. According to the affidavit, "The victim said Weiss told him that what they were doing was common practice in the entertainment industry, and if the victim were to tell anyone it would ruin the victim's career and hurt them both."
Weiss stopped managing the victim when he was 15, but he's worked with many other children since he started his business in the mid-1990s. He's placed children in roles on shows like iCarly, Criminal Minds, and Parenthood, and movies including Jack and Jill and The Muppets Movie. Several weeks ago the victim became more and more worried that Weiss had abused other children, particularly because he knew other boys had spent the night at his house. On November 15, the young man confronted Weiss at his apartment and taped their conversation. Police say in the recording Weiss admits he had sex with the victim, but says it wasn't abuse. The affidavit says, "Weiss intimated that he targeted the victim because the victim showed interest, and Weiss claimed the Penn State situation was different because 'those kids don't want it.'" When trying to explain that you're not a sexual predator, you probably don't want to go with one of the top 10 lines used by child abusers. It's extremely common for perpetrators to rationalize their behavior by claiming that they had consensual sex with a child, even though that's impossible.
The young man (who's a prime example of why we shouldn't waste the word "brave" on actors who do nude scenes) says he never told anyone what happened to him because "he was afraid he would not be believed, or that it would tear apart or divide his family." No other victims have come forward, but police believe Weiss abused other children, possibly even outside of the film industry. Before forming his management company, Weiss worked as a costumed performer at children's birthday parties.
Several weeks ago, news that a registered sex offender was working with children as a casting agent prompted calls for better background checks of people who work with young actors, even though there are no new abuse charges. Paula Dorn, co-founder of the BizParentz Foundation, a nonprofit group for child actors and their families, said yesterday: