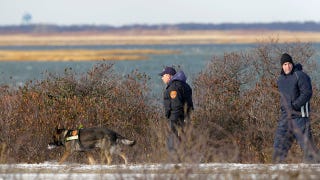 Today police said they've concluded that there aren't multiple serial killers roaming around Long Island. That seems like good news, but it actually means there's one prolific killer on the loose who's managed to evade police for more than a decade.
Though for months police have been saying that two or even more serial killers dumped 10 sets of human remains on Long Island beaches, now they've changed their profile. At a press conference today they revealed they're searching for one killer who changed his methods over time. According to Newsday, Suffolk County Police Commissioner Richard Dormer said they came up with the new theory based on several factors:
"The sex workers dumped in the same place, the ages of the victims and even though we did have a male and a toddler's remains found, we believe that they may be connected to the sex business."
In May, Suffolk County District Attorney Thomas Spotta said: