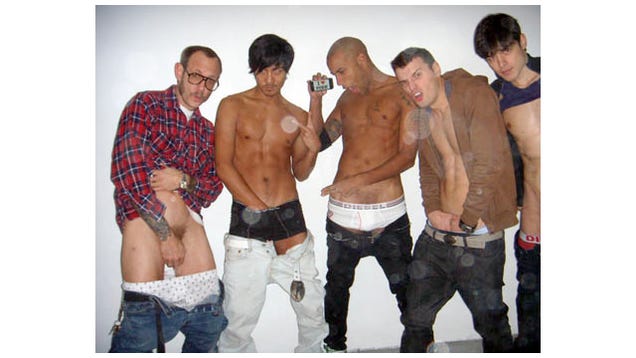 Terry Richardson, surrounded by male models, dropped his boxers and grabbed his penis on the set of a Diesel campaign he was apparently responsible for shooting. Naturally, pictures of this eventuality exist, and were posted by Diesel Mexico on Twitter. Richardson's propensity for getting suddenly naked at work has drawn the ire of many of his models in the past, all of whom say they were happy and fully prepared to shoot nude for Terry, but not for the photographer to "waggle" his penis in their faces, as happened to Jamie Peck, and not for him to engage in other forms of manipulation and sexual harassment, as Rie Rassmussen alleged was Richardson's M.O. And those are just two of the many accounts of Richardson's predatory behavior towards some of his models. Apparently, the man has learned nothing since Rasmussen and Peck's accounts hit the headlines. [Fashionista, @DieselMX]
---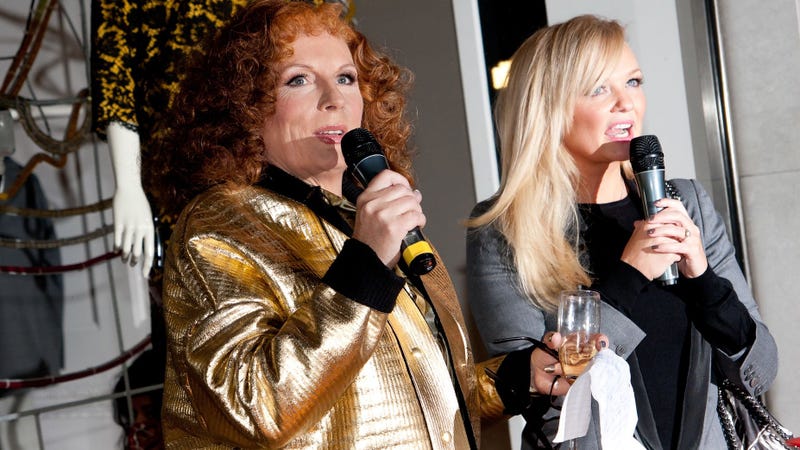 None other than
Edina Monsoon
pressed a big, red button to turn on the holiday lights in
Stella McCartney
's London store windows last night. Jennifer Saunders, who plays the beloved
Absolutely Fabulous
character, told the crowd, "My friend
Patsy
was gonna to be here tonight, but she couldn't come she's having a little 'tightening procedure.' Yeah oh, yeah, down below tightening. It happens to us all those swinging saloon doors." Stella McCartney guest-stars on the new series, which airs next month — as does former Spice Girl Emma Bunton, who was also on hand at the button-pressing.
Baby Spice
, it turns out, went to school with Saffy and is now Eddie's PR client. [
Telegraph
]
---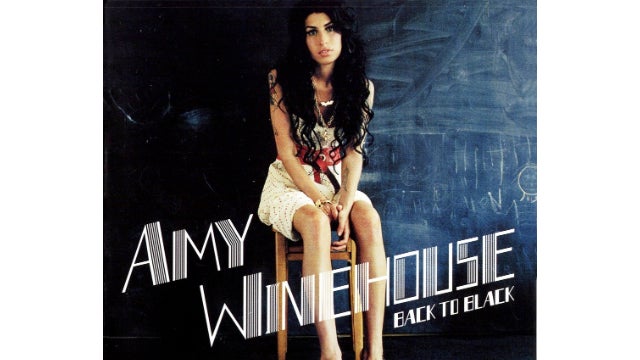 The striped dress that
Amy Winehouse
wore on the cover of
Back to Black
raised $67,000 at auction for the foundation established in the late singer's name. A fashion museum in Chile was the purchaser. [
NYDN
]
---
Here's a thoughtful exploration of the
modeling industry
, and why — although its imagery is pervasive and influential over everything from our buying habits to our self-image — it has rarely made good fodder for television, particularly reality TV. Who now remembers
Manhunt
,
America's Most Smartest Model
, and
8th and Ocean
? At left is a clip from the latest entry into the genre, E!'s
Scouted
.
"I can only hope that there's an audience that likes a Cinderella story because this is what this show is about," [agent and show creator Michael] Flutie says of Scouted. Audiences do like a Cinderella story, but that is not what the modeling industry is about. It's about rejection, resilience, and determination — success is such a small part of the business...The business is brutal. Can you blame television viewers for being so hard on it in return?
[The Cut]
---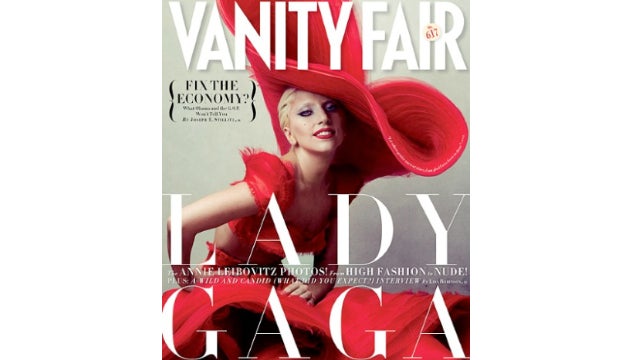 Lady Gaga
, dressed up in a sort of
My Fair Lady
fashion, is on the January cover of
Vanity Fair
. [
Telegraph
]
---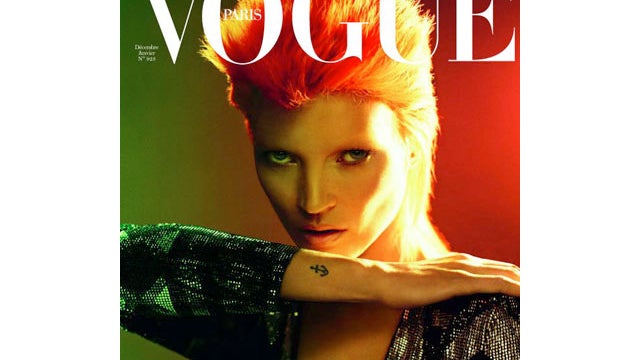 And here's
Kate Moss
, giving us her best
Labyrinth
-era
Bowie
, on the cover of
Vogue
Paris's new holiday issue. UPDATE:
We
think this is
Labyrinth
-ish Bowie because of the rather formidable spiky hair. And because we have a degree in Bowieology from the University of Phoenix! But we are open to other interpretations; have it out in the comments. [
DS
]
---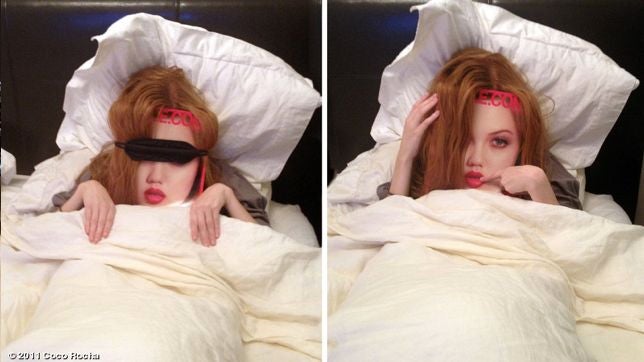 Here's a photo of
Coco Rocha
taking advantage of the fact that she and
Lindsey Wixson
currently have the same color hair to wear Wixson's
Style.com Magazine
cover as a mask. [
Oh So Coco
]
---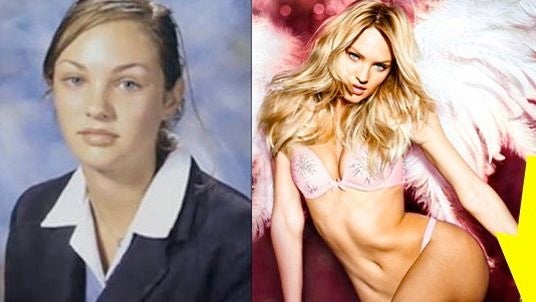 In this gallery of
Victoria's Secret Angels
when they were kids, you will find
Candice Swanepoel
's school picture. Back then, we presume both her
knees
were firmly attached to her legs in the usual way. [
Fashionista
]
---
Vivienne Westwood designed a dress that was printed with some Chinese characters that translate as "Green economy." All well and good for a designer who's long been known for her commitment to the environment — just yesterday, Westwood donated £1 million of her own money to fight global warming. Westwood said the collection the dress is part of was inspired by "China's traditional wisdom." Except that "Green economy" isn't "traditional wisdom" — it's a talking point that was introduced by Hu Jintao, and which has become a plank of modern party propaganda. A talking point that many Chinese mock, because the heavily polluted cities they live in are anything but green. Katy Perry wore the dress, and Chinese web users immediately recognized the slogan.

"Ha ha ha, Green Economy! Katy Perry is quite politically correct!" wrote one commenter, translated by ChinaSmack, a blog. "Every time I see this kind of thing, I wonder if the English words on our clothes looks similarly embarrassing to Europeans and Americans," wrote another.

The Plaza hotel decided to have a Christmas tree this year, and they got Betsey Johnson to design it. She made it a tribute to Eloise, naturally. [Time]
Here is a story that spends 500 words generating, and then "investigating," a "controversy" over Victoria Beckham's changing British accent. A voice coach Who Does Not Treat The Star is quoted. [Telegraph]
Patrick Demarchelier sure misses the private jet Seventeen magazine had when he started his photography career in the U.S, in the 1970s. "When I worked for Seventeen, they had a private jet. When I was working in France, we had a little car, all freezing, in winter. Suddenly, I go to America and we have a private jet, and I think, That's it! Amazing, no?" [NYTimes]
Calvin Klein's creative director, Francisco Costa, says he is considering marrying his partner of 21 years, John DeStefano, now that same-sex marriage is legal in New York state. "We have to figure out who's going to propose to whom first," says DeStefano. [Vogue UK]
The Hunger Games branded nail polish collection (which was alternately derided as "so Capitol" and "omg gimme gimme" by series fans) is now the subject of a $10 million lawsuit. Images of the colors and their names leaked, and were covered by numerous blogs, including ours. Apparently, the deal between Lionsgate and China Glaze wasn't finalized, and when the images hit the Internet, Lionsgate backed out. Now China Glaze wants compensation and damages for its research and development. [Racked]
Christian Dior opened a pop-up store at Art Basel Miami, where the bags and makeup German artist Anselm Reyle designed for the house are for sale. [WWD]
As rumored, a new edition of Vogue, Vogue Netherlands, is launching next year. [Vogue UK]
Christian Louboutin says that the shoe that will make your legs look the longest is a simple pump — probably a platform pump, judging by the prevalence of platforms among his own wares — cut low enough to reveal a touch of toe cleavage. "A good pump is a silhouette, like the bone structure of the face...It's like a beautiful face with no make-up. You can cover a not-so-beautiful face with make-up, but it is just a mask — it is the same with shoes." And that toe cleavage is essential. "If you have a low decollete it opens the leg window." Leg window. Whatever you say, Chris. [SMH]
American Eagle Outfitters' profits during the third quarter rose by 5.9%, to $572 million, over the same period last year. [WWD]
Japanese company Pola is acquiring 100% of the Australian organic skincare brand Jurlique, which despite being Australian we happen to find rather agreeable. Hopefully they won't change the formulae. The price was $300 million, cash. [WWD]
In news that disappoints your inner 13-year-old mallrat, Claire's profits fell by 48%, to $1.9 million, during the quarter just ended. [WWD]
Coach, which is already listed on the New York Stock Exchange, is listing on the Hong Kong Stock Exchange this week. The listing will not raise any new capital. [WWD]
And now, a moment with Molly Sims. Do you miss modeling, Molly?

"I don't miss it. I could only do it for so many years, and then I needed to go on and do other other things, and I love acting. But I would never, ever be where I am today without modeling. Some actresses who were models never acknowledge their modeling career — or even put it down — but modeling gave me so many opportunities. I can speak French, and I've lived in foreign cities, and it's helped me so much with acting."

[The Cut]