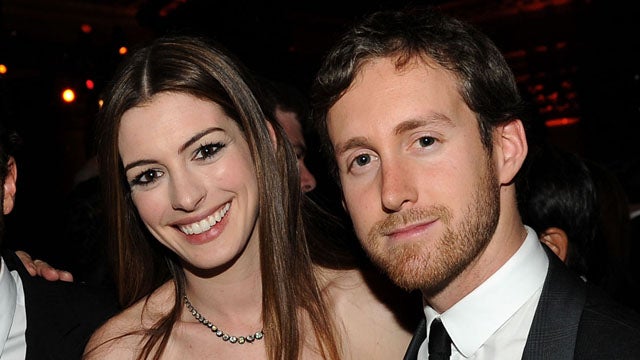 Anne Hathaway
has been spotted about town with a diamond ring on her hand, and today her rep confirmed that she's engaged to longtime boyfriend
Adam Shulman
. The couple started dating in 2008 shortly after her breakup with felonious Italian businessman Raffaello Follieri, and though Shulman has never been charged with a crime, sources still warn that he may be a bad dude, because stars in happy and healthy relationships don't sell magazines. Newser notes that a street artist threatened to go to the police after Shulman removed his mural from a construction site, and some source once called him an "opportunist" who likes dating heiresses. You'd better run, Anne! It sounds like the dude who's been making you happy for three years is actually another criminal mastermind. [
People
,
Newser
]
---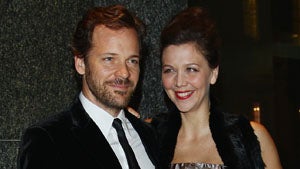 For once the tabloid bump watch got it right.
Maggie Gyllenhaal
and
Peter Sarsgaard
are expecting their second child. Mazel tov! [
USA Today
]
---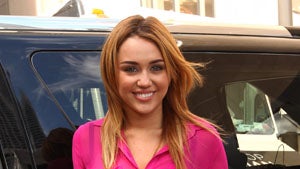 Miley Cyrus
stonergate update: Miley's rep says when she called herself a "stoner" after her friends presented her with a
Bob Marley
-themed cake she was just joking. "It's all been taken out of context," says her rep. "The cake was a joke and Miley's response was intended to be sarcastic." [
Us
]
---
Since
Glee
likes to spoil half of its musical numbers before the show actually airs, you can watch the cast's performance of "I Kissed A Girl" right now. [
E!
]
---