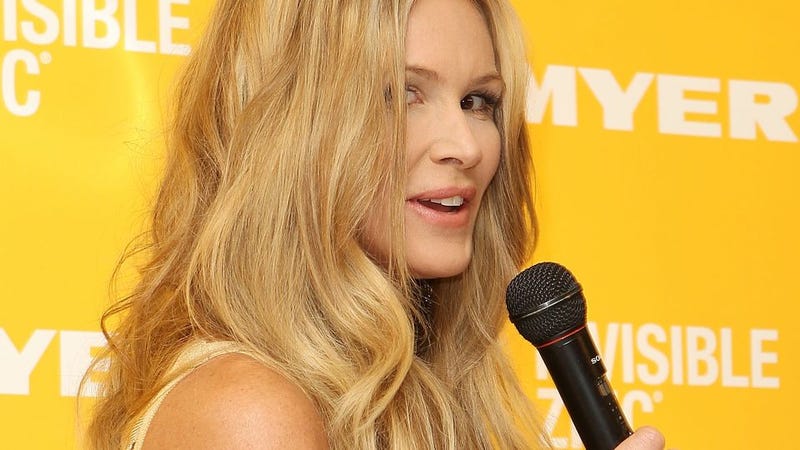 Yet another victim of the New of the World phone-hacking scandal has emerged: Elle MacPherson's former business advisor and friend, Mary-Ellen Field. Field testified before the official inquiry into the scandal that she was fired by the supermodel, who wrongly believed Field was leaking personal information about her to the tabloid press. In fact, the News of the World had hacked MacPherson's voicemail. Even more strange, before letting Field go, MacPherson allegedly pressured Field into going to rehab for alcoholism — which, as the clinic staff would later confirm, she didn't suffer from:
"I phoned Elle. For the first time ever she was really grouchy with me. 'I can't have you speaking to the media', she said."

Field said the model told her at a meeting shortly afterwards: "'I know what's it like to be an alcoholic.' I was speechless." She added that Macpherson "broke me down" until Field reluctantly agreed to attend a rehab clinic in Arizona, Meadows Clinic, used by Macpherson, describing that decision as "a big mistake."

"Elle made it out like it was a leisure facility but it was a grade-1 psychiatric facility with men with guns in holsters parading about so it was fairly horrible."
After Field returned from the Meadows Clinic, MacPherson fired her. Shortly thereafter she was fired from a firm where she'd been a consultant, on the grounds that clients no longer trusted her. Field says MacPherson never apologized, or even contacted her, since the hacking was uncovered. [Guardian]
Meanwhile MacPherson, who was one of the very first celebrity hacking victims identified, says she believes she's handled the whole situation very well by never speaking publicly about it. "I believe I've made the right choice," she says. "And I made that choice years ago, because I did not want to perpetuate stories. I did not want to be involved, I did not enter into the discussions whatsoever." [Telegraph]
---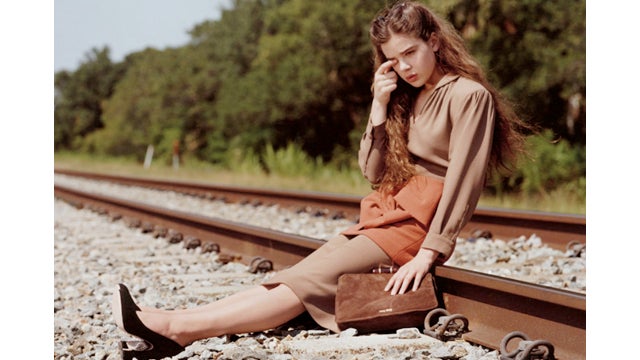 One of
Hailee Steinfeld
's
Miu Miu
ads has been banned in the U.K. by the Advertising Standards Authority — the same body that banned Dakota Fanning's sexually suggestive
Marc Jacobs
ad — on the grounds that the 14-year-old actress is depicted lying on some railway tracks. And that's not safe. Kids, don't lie on railroad tracks just because Hailee Steinfeld did it in a magazine! [
Telegraph
]
---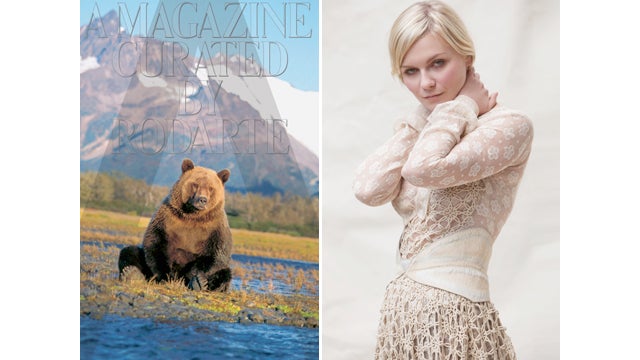 Rodarte
guest-edited the new issue of
A Magazine
. The brand put a grizzly on the cover, and
Kirsten Dunst, John Baldessari, and Joss Whedon
inside. [
Style.com
]
---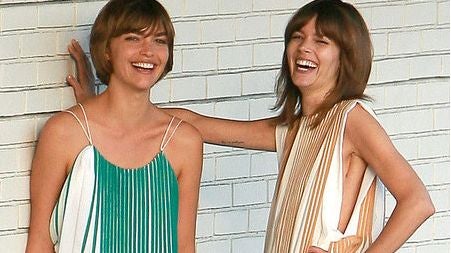 Freja Beha Erichsen and Arizona Muse
, who together make a very smiley couple, were photographed while shooting the spring
Chloé
campaign this past weekend. That's what happens when you book two famous models to shoot a campaign at the Chateau Marmont in Los Angeles, we suppose. [
Fashionologie
]
---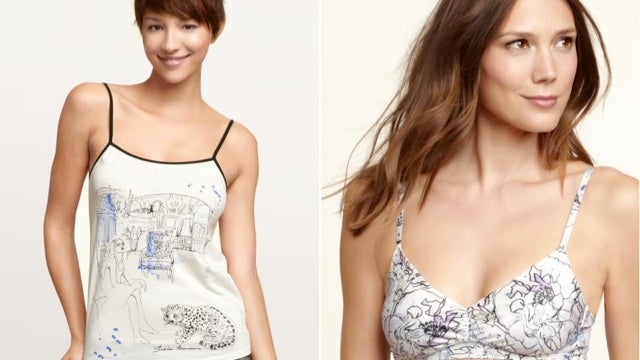 Sasha Pivovarova
did some drawings of flowers and women, which
Gap
printed on some underwear and loungewear. In stores now. [
Modelinia
]
---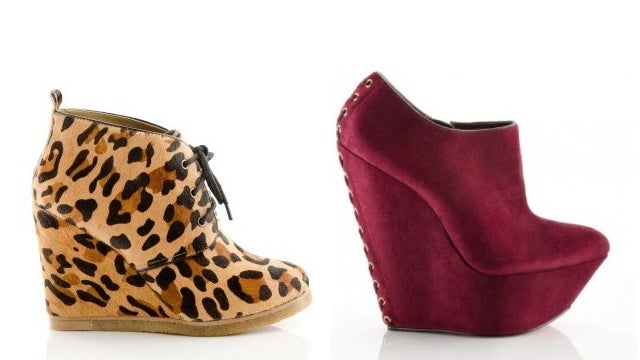 Here's
Rachel Bilson
's line for ShoeMint. [
Racked
]
---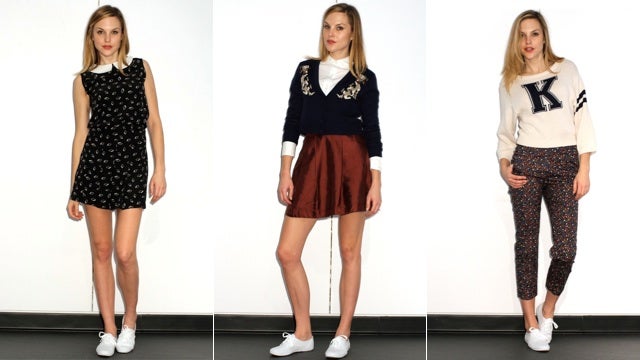 This is the new
Keds
clothing line, the first in the shoe company's history. It goes on sale at Opening Ceremony this Friday — we
so
thought Opening Ceremony would be above doing anything special for Black Friday, but what do we know! — and retails for $48-$400. [
WWD
]
---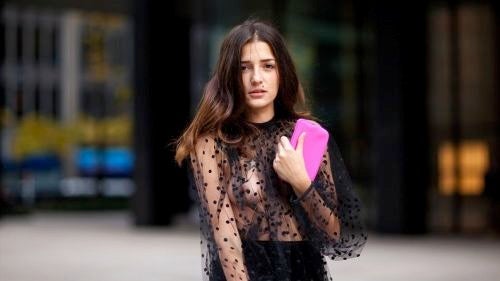 Huh. So this is
a completely see-through top
, worn by a bra-free lady. Kudos for refusing to be a toady for Big Lingerie, but seriously? We would not wear this shirt to eat lunch. During the daytime. On Park Avenue. (Or anywhere.) Toplessness:
back
in style? [
Mr Newton
via
The Cut
]
---