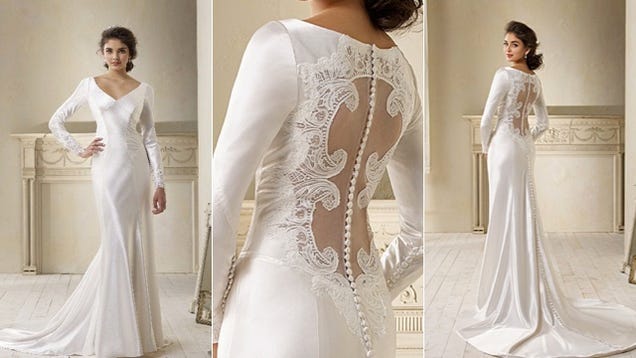 Getting a licensed replica of the Carolina Herrera wedding dress Kristen Stewart wore to marry her sparkly, fanged, 110-year-old boyfriend in the new Twilight movie to market in time to coincide with the film's release was apparently a big struggle. Only four people knew that the dress in production was the dress; it was shipped to Alfred Angelo stores in secret, and the studio jokes that the bridal retailer had to sign an NDA "in blood." The final product can be yours for just $799. That's roughly half the price of the David's Bridal licensed copy of Kim Kardashian's wedding dress! Only Twilight's fictional wedding hasn't yet ended in divorce. [WSJ]
In other news of world-famous white dresses, Alexander McQueen made a version of Pippa Middleton's bridesmaid dress available for $1,800 at Net-A-Porter; it is, naturally, already sold out. [Fox]
---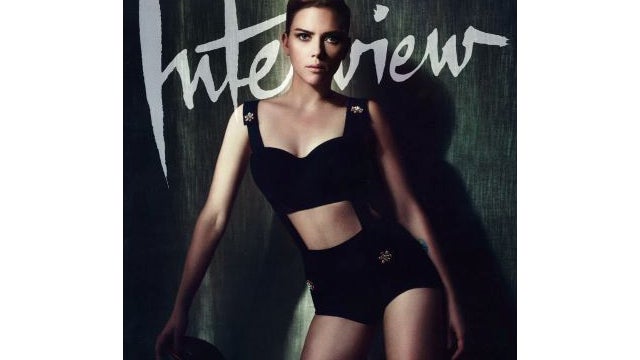 Scarlett Johanson
is on the cover of
Interview
. [
Fashin
]
---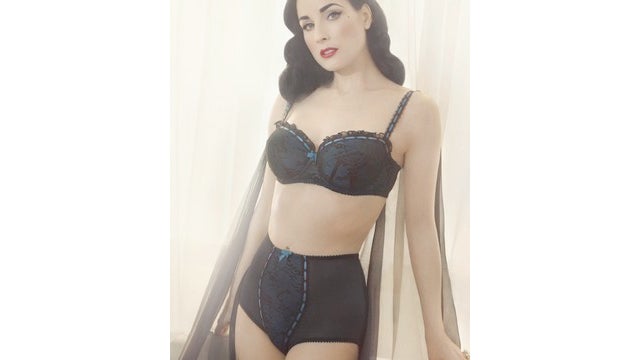 Dita Von Teese
is launching a lingerie collection at Target in Australia called "Von Follies by Dita Von Teese." [
WWD
]
---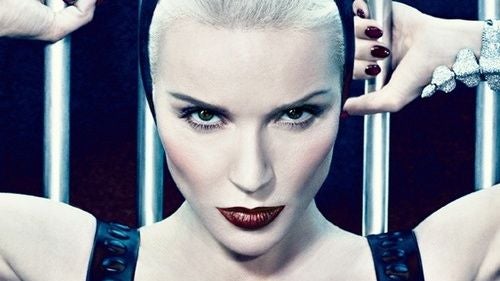 And
Daphne Guinness
has a holiday collection with M.A.C. The heiress says she's loved makeup since she was a child. But back then, instead of using makeup, "I would use watercolours or acrylics or anything I could get my hands on.
Sometimes I would paint pictures on my face, on my eyelids or whatnot.
" [
Racked
]
---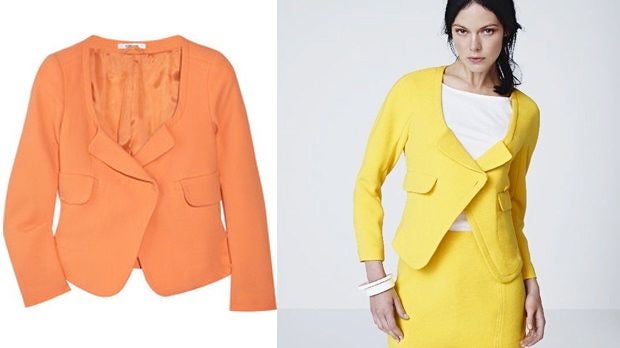 H&M
knocked off a year-old
Carven
jacket. [
Fashionista
]
---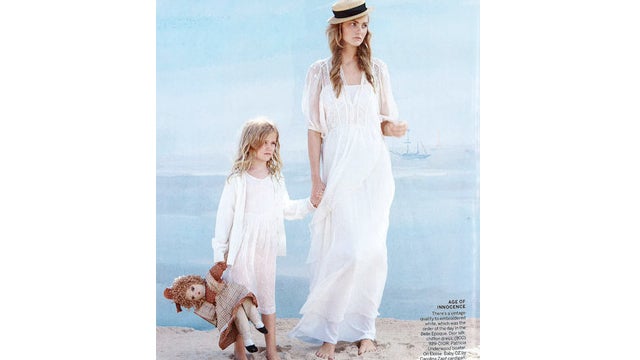 The time when a model starts getting cast as
the "mom"
— in this case, to Eloise, the 5-year-old daughter of
Vogue
editor
Meredith Melling Burke
— is an interesting point of inflection in any girl's career. Twenty-four-year-old
Caroline Trentini
doesn't seem altogether thrilled to have reached it. Another weird industry rubicon? Model's First Bridal Shoot, although that generally happens around age 15-16 (see top photo). [
DFR
]
---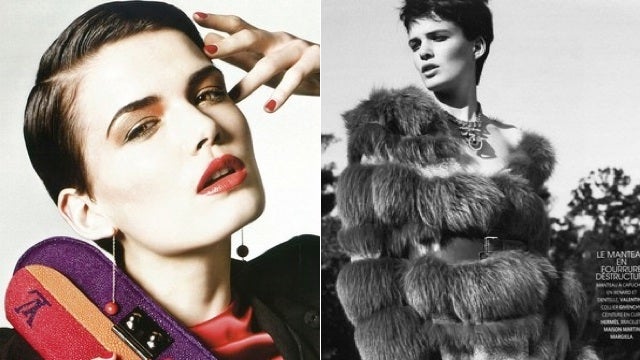 Dutch new face
Anne Verhallen
says the last-minute nature of the business has been the hardest adjustment. "You get confirmed for a job an hour before you have to fly there. I always think,
They spend so much time and energy and money on these shoots and these jobs, wouldn't you want to know what girl you have to work with like at least a week before?
" [
WWD
]
---