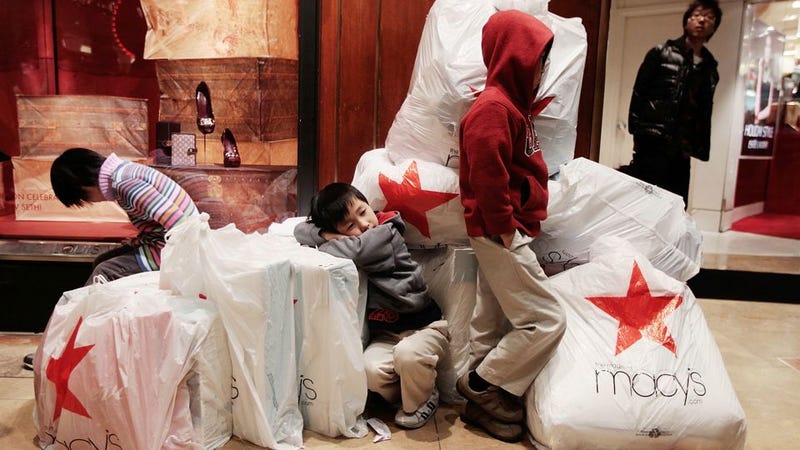 Analysts at MasterCard are projecting that this year, Americans will for the first time ever spend more than $20 billion on Black Friday — barring extreme weather or other acts of God. And while some retailers' plans to open on the holiday itself have drawn popular ire, customer feedback motivated at least one chain to cut its holiday hours this time around: Sears, which opened on Thanksgiving day in 2010, won't do so again this year. ("There was a sentiment from customers to keep Thanksgiving as a holiday," admitted a sheepish-sounding spokesperson.) But the overall trend is still for longer hours, hence why shopping on Thanksgiving, by the way, now has a name: Brown Thursday. Ewwwwwwwww. [WWD]
Black Friday and the holiday shopping season, by the numbers: total holiday retail sales are expected to top $873 billion this season. 195 million people will shop on Black Friday. Americans say they plan to spend, on average, $704 on holiday gifts this year. Doubtless they will all buy highly necessary things that their intended recipients will treasure forever. [TDB]
---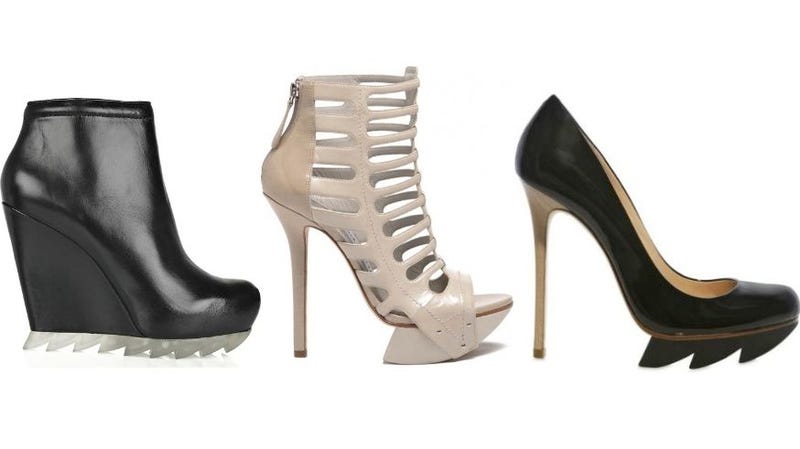 Shoe designer
Camilla Skovgaard
, known for her stark designs that suggest there are things more valuable than merely being considered "pretty," is profiled in the
Wall Street Journal
.
"It's the easiest thing in the world to bring yet another delicate little patent peep-toe stiletto into the world,"
she says, "and I have to work consciously to not go there." Another place Camilla Skovgaard does not go? Kitten heels: "It just looks bloody wrong, in my opinion. And what's the point — if my heel is going to get stuck in the sidewalk anyway, it might as well get stuck properly. I don't like doing things half-way." Interestingly, after fashion school, Skovgaard applied for a job working as a designer in Dubai, serving some of the wealthiest families of the Middle East. She worked there for seven years. "I guess you could say
I overdosed on it all — on lace and embroidery, flowery prints and Swarovski crystals, which came in the bucket-loads.
I know that's when I developed my distaste for shiny things," she says. She returned to London and studied shoe-making for six years, earning another fashion degree and her master's. She started her own business in 2006; "I find doing business a quite creative process, and I've run a very tight ship. I started on a
£35,000
business loan from a Danish bank — no investors, no cash sponsorships, none of that." Last year, her sales topped £3.2 million. [
WSJ
]
---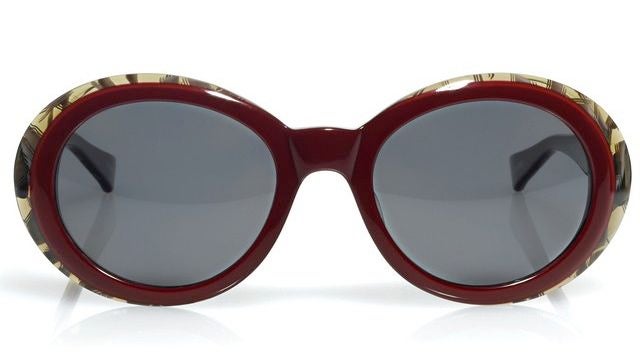 O.G. socialite and confirmed snazzy dresser
Iris Apfel
is lending her name to a set of reading glasses. Eyebobs is coming out with the Iris, pictured, for January. Proceeds from the specs will go to the charity Lighthouse International. [
WWD
]
---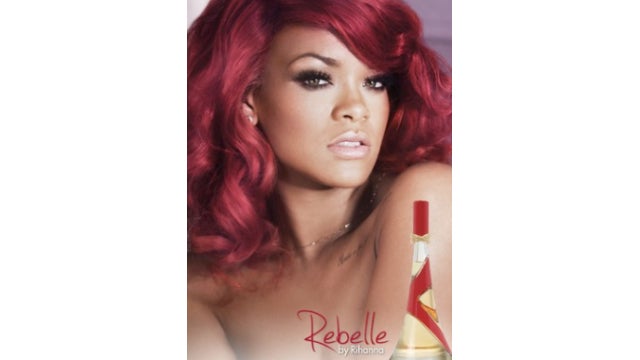 Meanwhile,
Rihanna
is already onto her second fragrance. It's called Rebelle, and she's not wearing any visible clothing in the ads, OMG. [
WWD
]
---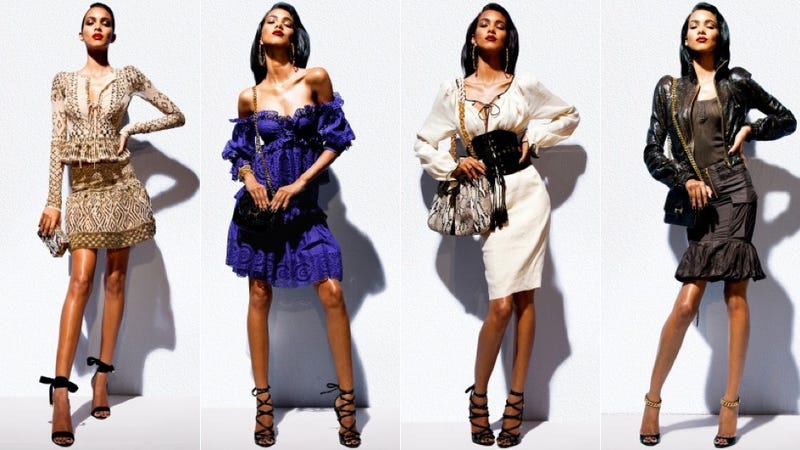 If you wanted to check out the
Tom Ford
collection that had some critics reeling — that is to say, the collection that Virginie Mouzat
called
an "inventory for Kim Kardashian"
and a re-tread of everything Ford did ten years ago at
Yves Saint Laurent
, mixed with a little Céline and Alaïa — photos of it are, at last, available online. [
Vogue
]
---