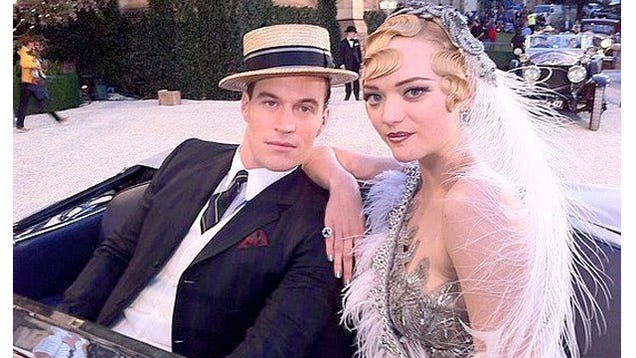 Here we have a first look at supermodel-turned-actress Gemma Ward, in character as Catherine Wilson on the set of Baz Luhrmann's The Great Gatsby. And can we just say, HOLY FINGER-CURLS. We pretty much want everything about this picture. Catherine is the younger sister of Myrtle Wilson, Tom Buchanan's mistress. In Fitzgerald's novel, she appears just twice. She is described as having bright red hair — obviously, not something the film's production design has emulated — and Myrtle once tells Tom, "She's said to be very beautiful by those who ought to know." In Chapter 2, Catherine attends at a small party at the Morningside Heights apartment Buchanan keeps for his affair, and she tells Nick Carraway that she's "heard" Jay Gatsby is related to Kaiser Willhelm; that's the night when Tom breaks Myrtle's nose. Later, when Myrtle dies, Catherine turns up at the scene of the accident "stupid with liquor" and has to be driven to Flushing to see the body. [Grazia]
---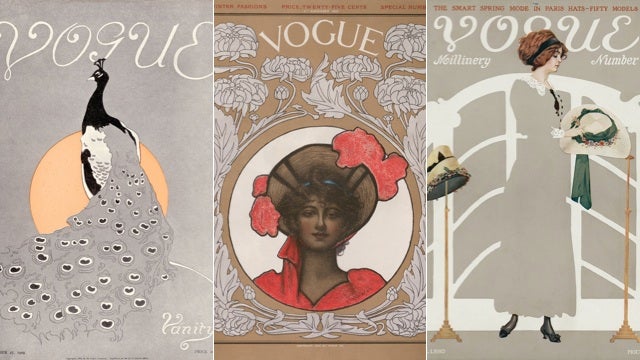 As part of the ongoing digitization of its archives,
American Vogue
has put all of its covers online. These covers at least prove that
Vogue
's obsession with greige predates the reign of Anna Wintour. [
Vogue.com
]
---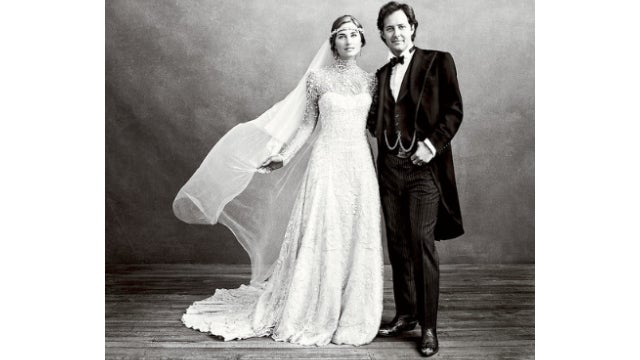 Don't
Lauren Bush and David Lauren
look lovely in their wedding portrait? The bride wore cowboy boots under her dress. Her grandparents did not attend. [
Fashionologie
]
---
This video of a tipsy
Karlie Kloss
— "now it's party tiiiime!" — at the Victoria's Secret after-party, talking about how she prepared for the show, is the last VS-related tidbit we are prepared to find funny and/or interesting for the year. Do you hear? The very last. And only because when faced with the inevitable "How did you prepare for the show?" tell-us-about-the-insane-diet-we-assume-you-must-follow question, Kloss sort of mentions being "athletic," and then trails off and says, "And I'm 19, so, I don't know.
And I have legs that go on for days. I have 12 foot long legs.
So, I don't know." That surely helps. [
Fashin
]
---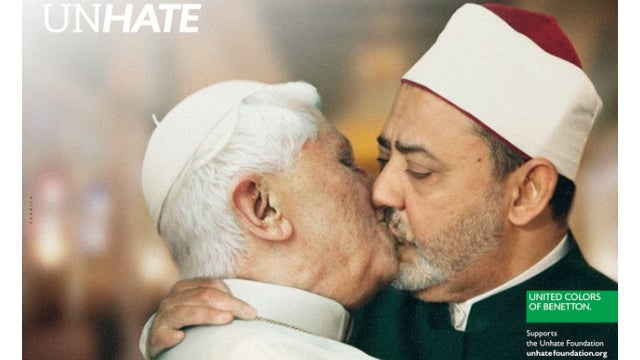 Astoundingly, a
Benetton
ad campaign is proving controversial. Everyone knows the Pope doesn't kiss men! Like all Catholic church leaders, he prefers unwilling young boys. Jesus, fashion, get it
right
. Benetton is withdrawing that particular offending ad from its brand new kissy-themed "Unhate" campaign, which seems as good a reason as any to publish it again here. [
WWD
]
---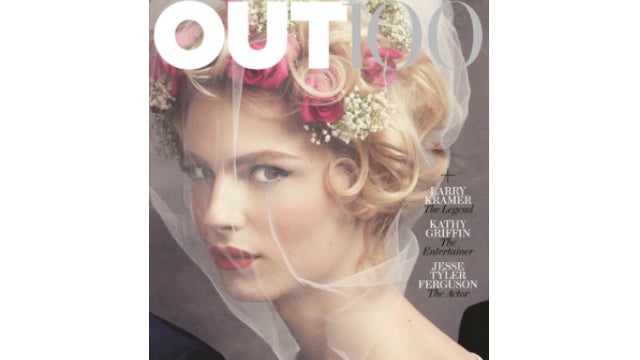 Andrej Pejic
is on one of the cover's of
Out
's new issue. [
HuffPo
]
---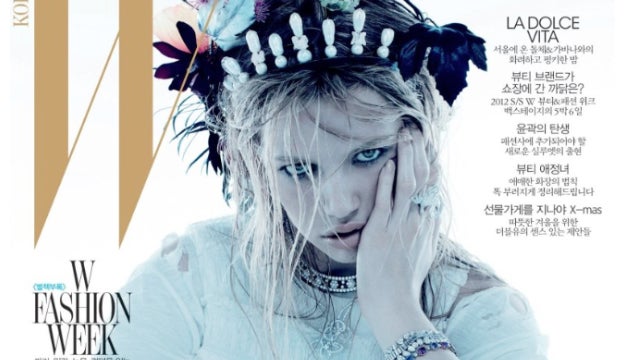 Wow,
Hailey Clauson
looks so happy to be on the December cover of
W
Korea. [
FGR
]
---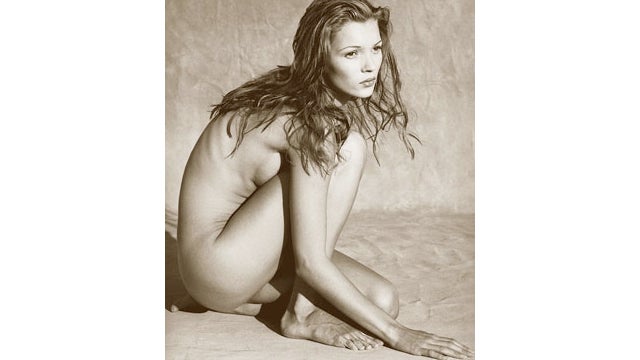 This
Albert Watson
photograph of a young
Kate Moss
, which the supermodel once called her favorite from her career, sold at auction for £16,000. [
Grazia
]
---