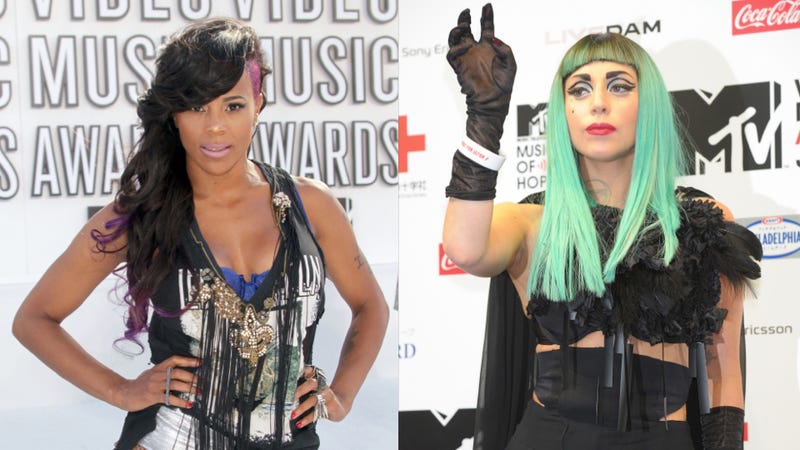 Lady Gaga
has fired choreographer/creative director
Laurieann Gibson
, who's been with her since she was first signed to a record label. It turns out Gaga doesn't like it when you ask her to tone down the blasphemy and tell reporters that you modeled her after Madonna. The highly-questionable Media Take Out broke the story, claiming that Gibson's attitude has gotten out of control since she was given her own E! reality show,
The Dance Scene
. Supposedly this led to the two women having a fight on the phone, with Gibson threatening to sue then hanging up on Gaga. The
Hollywood Reporter
confirmed Gibson's departure with Gaga's rep. It notes that the two women clashed on the set of the "Judas" video, with Gibson saying, "At one point, there was two completely different views and after the third glass of wine, I was like, 'Listen, I don't want lightning to strike me. I believe in the Gospel and I'm not going there.'" They've been bickering for months, and Gibson once told the
L.A. Times
, "Listen, [Madonna] should be bitter because I [made Lady Gaga in her image] on purpose and you can quote me. I did it on purpose because for all those kids who believe that you can't, I wanted to let them feel that you can." That's right, kids! Don't let anyone crush your dream of copying Michael Jackson and being beloved by a younger generation who didn't grow up with him. [
MTO
,
HR
]
---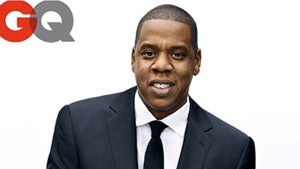 GQ
asked
Jay-Z
a dumb question about changing his baby's diapers and he said, "Of course, of course [I'll change my baby's diapers] One hundred percent." Imagine that! Don Draper probably needs a stiff drink right now. Jay-Z had some more meaningful thoughts on fatherhood, saying being abandoned by his father at age 11 made him more determined to be a good dad. "Providing — that's not love. Being there — that's more important," he adds. "I mean, we see that. We see that with all these rich socialites. They're crying out for attention; they're hurting for love. I'm not being judgmental — I'm just making an observation. They're crying out for the love that maybe they didn't get at home, and they got everything. All the material things that they need and want. So we know that's not the key." [
Us
]
---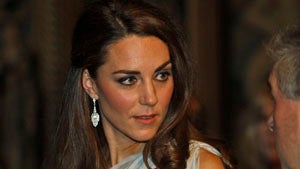 More updates today on doings inside
Kate Middleton
's royal uterus: An anonymous royal aide insists that she hopes to be pregnant soon, but another "palace insider" points out that
Prince William
will be on active duty in the Falkland Islands in early 2012 and "there is no earthly way he would be assigned 8,000 miles from home if the Duchess of Cambridge were expecting." [
E!
]
---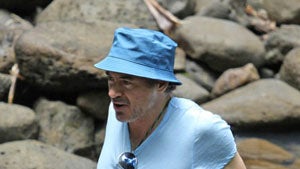 Best Week Ever is right:
Robert Downey Jr.
really knows how to put together a "dad on vacation" outfit. [
BWE
]
---