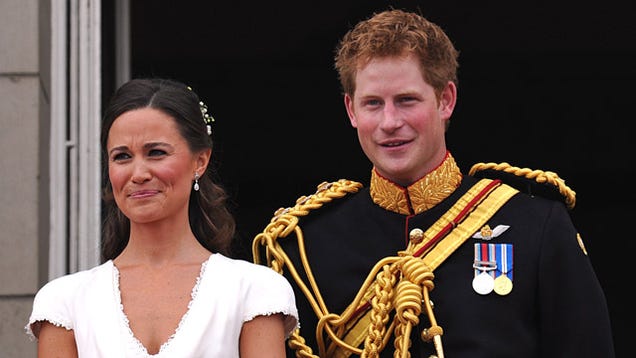 Everyone's favorite hot younger sister Pippa Middleton is back on the market! She has broken up with her longtime boyfriend Alex Loudon and, though they've split before, now it's apparently for realsies. It seems there's been trouble in royal sibling paradise for a while. Several months ago Alex and Pippa got in a fight in front of the other guests during a friend's wedding and caused quite a stir. A very intriguing rumor also had it that Alex was jealous because Pippa flirted with Prince Harry. Ooh, Pippa!
Sadly, according to a source, "The truth is, she and Harry are just [friends]." Okay, but are we, like, 110% sure about that? Or could they be secretly in love but are just too afraid to admit it, even to themselves? Oh, please pleeease let them become more than friends! If those two got together it would create a Royal-Celebrity-Tabloid-Wedding shitstorm of such epic proportions that it might be enough to drown us all in a wave of our own shrieks and tears. [Radar]
---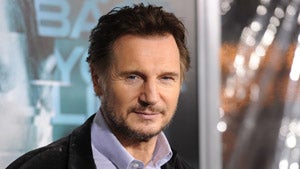 Inquiring minds want to know: why did
Liam Neeson
walk out of a restaurant and into a crowd of photographers with a big wet spot on the crotch of his khaki pants? It seems highly unlikely that he peed on himself and didn't notice, so maybe he spilled a drink on his lap? [
E! Online
]
Or here's an even better explanation: he's messing around with us. After all, as his
genius new video
with
Ricky Gervais
shows, he's got serious comedy chops. So perhaps he was just trying to add a little fun to an otherwise dry evening out on the town. [
Best Week Ever
]
---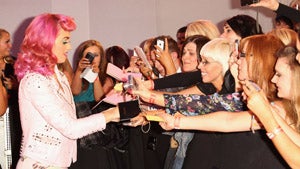 Katy Perry
must be in a Thanksgiving state of mind. She's just announced that as a thank you to all of her fans she's going to treat them to a free concert at the Staples Center in Los Angeles! Yes, that howling noise you hear is the sound of 20,000 teenage dreams coming true all at once. The show is happening on November 23rd, the night before turkey day, if you're in the neighborhood and want to stop by. Maybe they'll throw giant pumpkin pies into the crowd instead of beach balls. Mmm, pie. [
Yahoo!
]
---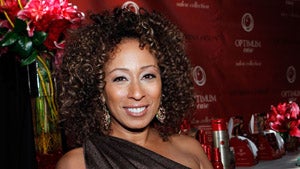 There's real life legal drama for
Law & Order: SVU
star
Tamara Tunie
. Unfortunately, the actress, whose name is so perfectly melodic and fun to say that sometimes it gets stuck in my head for days at a time, was conned by her ex-business manager.
Joseph Cilibrasi
, who Tunie hired in the early 1990s, stole more than one million dollars from her by opening a credit card in her name and also writing himself checks from her account. What a horrible thing to do! Luckily justice has been served: He's plead guilty and could serve up to seven years in prison for the crime. [
New York Post
]
---