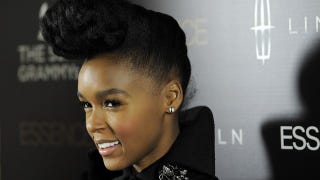 One of the least fun parts of being a lady is the constant barrage of media that insists that there are products to be purchased that might help you overcome your crushing lack of Pretty. A new survey reveals that while some women are internalizing this message, one group is rejecting en masse it and declaring themselves awesome: black women. Come on, the rest of you jerks! Get higher self-esteem!
The survey, conducted by Allure magazine (it has another word for "pretty" right in the name! It has to be the authority on beauty!), found that black women were three times more likely than white women to rate themselves as "hot."
This is encouraging, and shows individual resilience to the pervasive myth that somehow "European" features are more attractive, a myth that was depressingly rehashed earlier this year by former Psychology Today quack/blogger Dr. Satoshi Kanazawa.