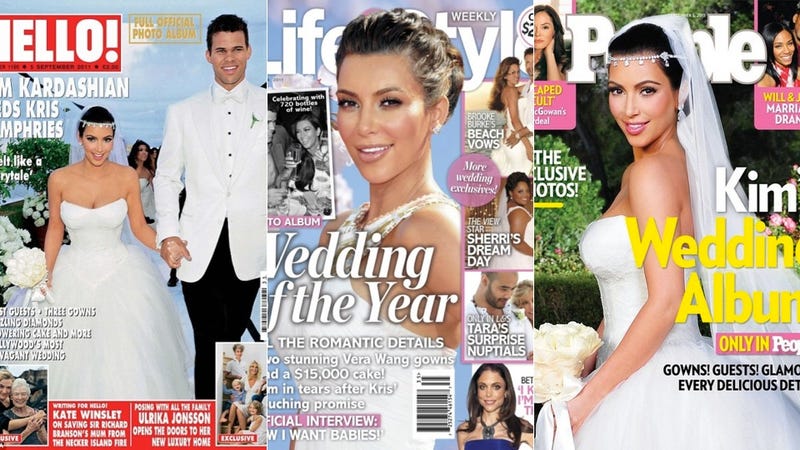 Kim Kardashian married Kris Humphries just 73 blissful days ago. She wore two gowns by Vera Wang that day — gowns that Wang arranged to sell "affordable" $1500 versions of at David's Bridal. But the knock-offs won't reach stores until February, by which time Kim & Kris and their whole brightly choreographed happily-ever-after will be nothing but an afterimage on the retina of a paparazzo. Will people want to buy a wedding dress associated with divorce? Bear in mind, people were presumably willing in the first place to buy a wedding dress associated with Kim Kardashian. [WSJ]
---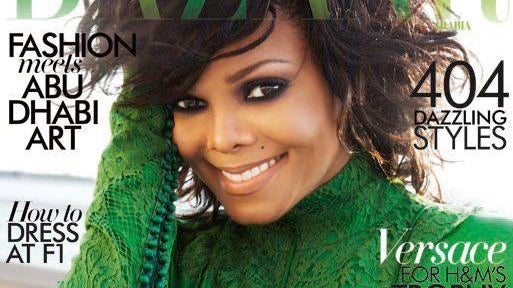 Janet Jackson
is wearing
Tom Ford
on the new cover of
Harper's Bazaar
's Arabian edition. [
DS
]
---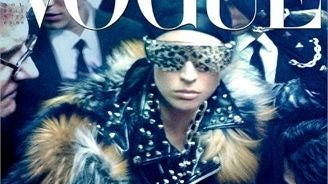 Raquel Zimmerman
racked up another cover of
Vogue
Italia.
Steven Meisel
shot the supermodel in a lazily styled (one can practically hear them saying, "Fuckit, let's do Gaga again") editorial on the A/C/E line — and on some train cars whose design we don't recognize, perhaps they took a trip to the Transit Museum? Either way, the angry New Yorker in us is just happy our commute wasn't interrupted by this. [
Fashionista
]
---
Videos of
Lindsey Wixson
falling on the
Versace
runway last month have racked up tens of thousands of views on YouTube and garnered coverage from sources that rarely take an interest in models (unless they are dating actors and/or men who play with balls professionally), including the
Daily Mail
. What wasn't reported was that Wixson
sprained her ankle
in the fall. The next day, she went to hospital. "They wrapped my ankle and said that I couldn't take the bandages off for 10 days and that I had to ice it three times a day," says Wixson. She was forced to cancel her remaining Milan bookings, but rather than resting up in Paris, her agency sent her on castings where clients kept trying to get her to walk in heels. She booked
Miu Miu
, where she had to negotiate high-heeled boots on a runway that included several flights of stairs. There is no mention of Versace compensating Wixson for the cost of her medical treatment, or for her lost earnings. Models are independent contractors, meaning clients are not legally responsible for any kind of injury models might suffer on the job. [
Telegraph
]
---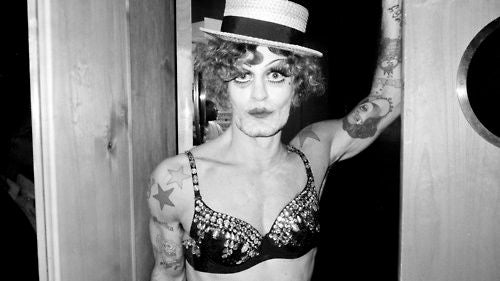 This, friends, is
Marc Jacobs
' promised "very perverse and decadent"
Cabaret
-inspired Halloween costume. [
Terry's Diary
]
---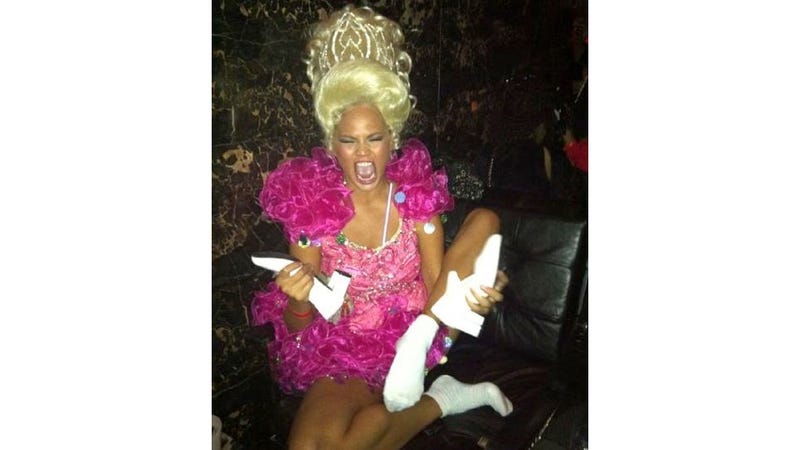 Just like she said she would, model
Chrissy Teigen
went to
Heidi Klum
's party as a kid from
Toddlers & Tiaras
. [@
ChrissyTeigen
]
---