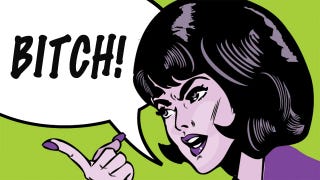 Why can't they be happy for me? That's the question I got from a model named Kaycee*, who has been successful for several years, first as a "straight-size" and now as a plus-size model. She recently got a huge break, landing a major cover shot. But not everyone is equally excited about Kaycee's success. As she told me when we spoke, she's heard from other models that it was "just dumb luck" that she got the job; two even made the unlikely claim (on Facebook, no less) that they'd turned down the gig before Kaycee landed it.
In a highly competitive business like modeling, professional jealousy is a given. "Talent" is always replaceable, the number of paying jobs is finite, and the window of opportunity to "make it" is short. But Kaycee's lament that her (now former) friends seem embittered by her success is not unique to the beauty industry. What's really at work here is an old problem that seems to be getting exponentially worse for women: the scarcity model.
Two weeks ago, I wrote about the ways in which college admissions policies that favor men drive the growing problem of perfectionism among young women. As colleges increasingly reject more qualified women in order to maintain "gender balance", girls are forced to push harder than ever before to compete for a diminishing number of places in a first-year class. In the competitive college admissions game, the scarcity is real — and it drives not only perfectionism, but competition with other women. Individual women aren't just being victimized by these preferential admissions policies, but their relationships with their female peers.