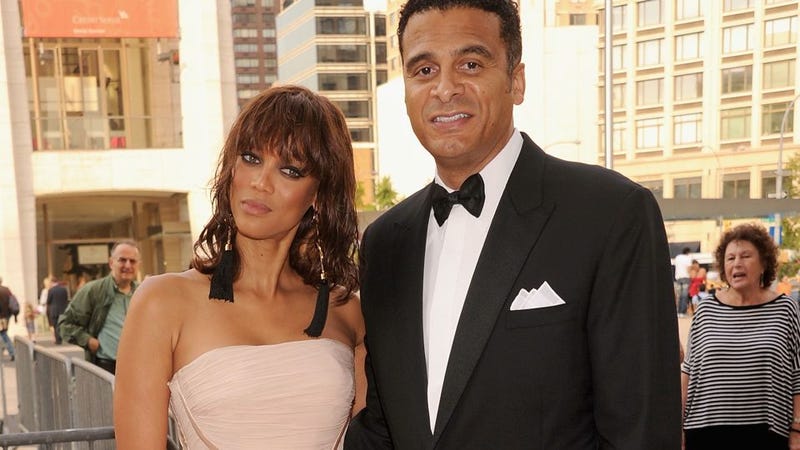 Tyra Banks says it took five years to write her New York Times best-selling sci-fi Young Adult novel, Modelland. Characters like Tookie de la Creme don't name themselves, ladies! (Seriously though: her poor, ignored ghost-writer.) Ty-Ty got the idea while in the back of a car, wrote it down on a piece of paper, and promptly lost the piece of paper until she cleaned out her purse. Once she got serious, it sounds like she really got into the research. "I love Roald Dahl. On my nightstand right now is James and the Giant Peach, which I'm reading for the second time. I just finished Charlie and the Chocolate Factory. I read three Twilights." Now we're picturing Tyra Banks in bed with her banker boyfriend, furiously reading all the YA she missed out on as a kid. She worked on the book while shooting Top Model and initially produced a draft of over 1000 pages. She says the stress made her hair fall out. [WSJ]
---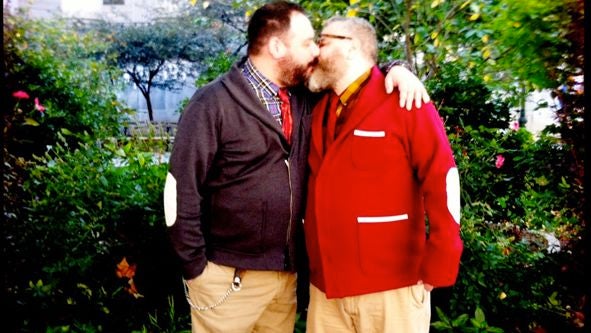 Everybody!
Jeffrey Costello and Robert Tagliapietra
, who together make beautiful clothing under the name
Costello Tagliapietra
, got married yesterday, on their 17th anniversary as a couple. [
DFR
]
None other than
Alan Cumming
sent his regards on the Twitter. [@
AlanCumming
]
---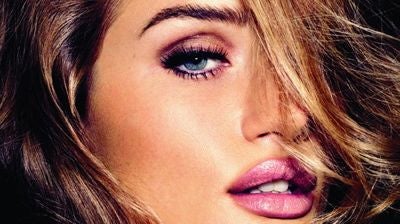 Rosie Huntington-Whiteley
is on the cover of November's German
Vogue
. [
DS
]
---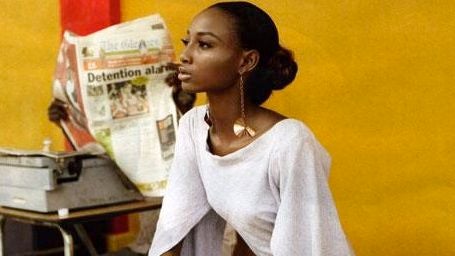 Shena Moulton
is a 17-year-old high school graduate, and a model who has just finished her sixth show season. The Jamaican has been working since she was 13. "Before I was a model, I always wore bright colors and patterns but as a model, you're encouraged to wear more classic stuff. My closet now is all black and gray.
I wish I could dress like Rihanna.
She doesn't care. She dresses how she wants. That's her style.
No one can say, 'Rihanna you must dress like this today, you must dress like that tomorrow.'
In this industry, you always have to look the part. You never know when your agency will call you and say, hey, you have a shoot or hey, you have a casting." [
WWD
]
---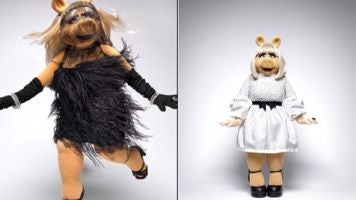 Meanwhile,
Miss Piggy
was featured in a shoot for
InStyle
. [
Fashionista
]
---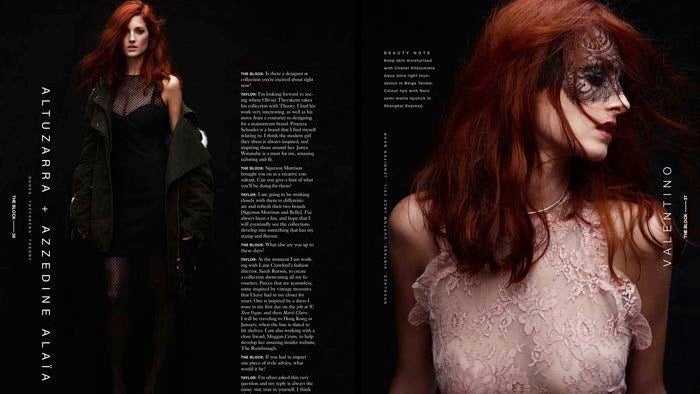 And
Marie Claire
editor and frequent street-style subject
Taylor Tomasi-Hill
makes her modeling debut in a spread for
Block
magazine. [
FGR
]
---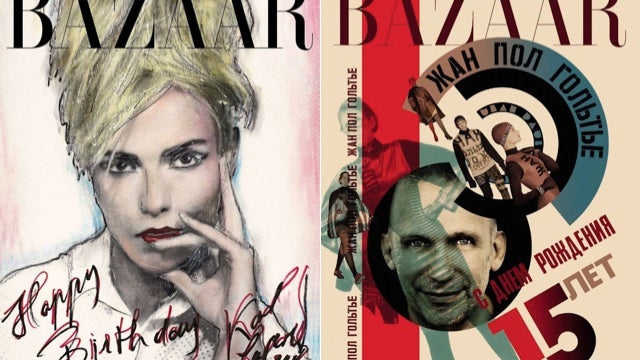 For its 15th anniversary, Russian
Harper's Bazaar
asked 15 designers to do limited-edition covers for the magazine. Among the results is this portrait of
Emma Watson
Natasha Poly by
Karl Lagerfeld
, and this piece of ersatz Soviet kitsch by
Jean Paul Gaultier
. [
TFS
]
---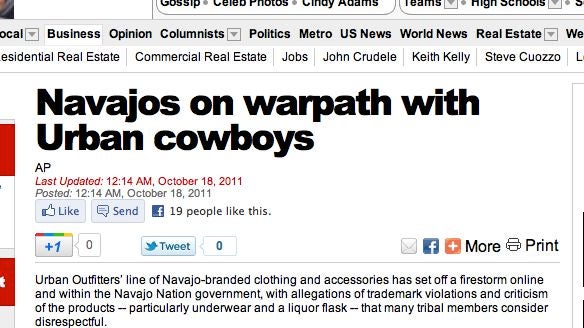 The Associated Press picked up the
Urban Outfitters/Navajo Nation trademark story
(click here for
background
, a history of the
"trend,"
and some
legal perspective
). And the
New York Post
ran the AP's story with this truly stupendous headline. We're just surprised they passed up an opportunity to use "panties" in a hed. [
NYPost
]
---