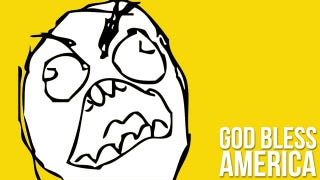 As predicted, the US House of Representatives has passed HR 358, otherwise known as the "Protect Life Act," otherwise known as the bill that would allow hospitals to let women to die rather than perform a life-saving abortion. Every single Republican in the House supported the measure, and 11 Democrats crossed the aisle to join their life-protecting brethren. USA! USA! USA!
While the bill is unlikely to pass the Senate (and even if it did, it would almost certainly be vetoed by President Obama), last night's orgy of meaningless pro-life political grandstanding brought us a debate that is all colors of horrible.
Bill sponsor Joe Pitts (R-PA), who harbors a well known crush on all fetuses, claims that he penned the legislation in order to close a legal loophole, that it just extends regulations that already prohibit federal funds from covering abortions to the Affordable Care Act. The bill's designed, he says, to prohibit any insurance plan that receives federal subsidies. If enacted, insurance plans offered on the new exchanges proposed by the health care reform law would be banned from covering abortion if even one person enrolling in the plan receives federal subsidies. Because many, many people would be receiving federal insurance subsidies under the Affordable Care Act, this bill would effectively ban private insurance from covering abortion for anyone, no matter who is paying their insurance premiums.
In spite of the shit sandwich that is the rest of the proposed law, it gets worse. As we mentioned earlier this week, the the bill contains a provision that would let hospitals that receive federal subsidies refuse to treat women seeking abortions, no matter the circumstances.