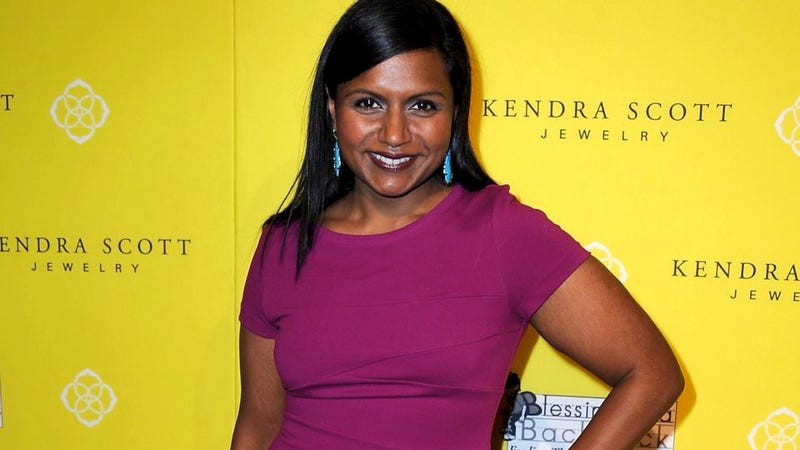 Further evidence that Mindy Kaling is thoroughly and completely awesome: she shops at Loehmann's, you guys. (And she reads this very blog!) Refinery29 interviewed Kaling about her style. She calls her style "a very ethnic/New Money aesthetic" and says she wishes she could be one of those cool girls who wears Helmut Lang leggings and monochromatic, asymmetrical tops and whatnot, but she always ends up drawn to the bright and the colorful. "I am all about statement necklaces over gray T-shirts this fall. I'll so be the woman at the ArcLight wearing the 30lb ethnic African necklace and people don't know if English is my first language." [Refinery29]
---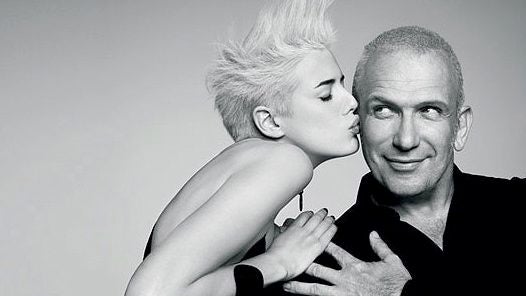 When asked his opinion of various movies about fashion,
Jean Paul Gaultier
— who costumed the new
Almodovar
film — isn't shy. He finds
Prêt-A-Porter
not sarcastic enough. And
The Devil Wears Prada fails because "Anna Wintour is a lot more monstrous than she is described!"
he laughs. You won't be laughing when none of your clothes are ever photographed for
Vogue
again, buddy! Given the opportunity to make amends by the reporter, who asked if he thought Wintour was "a positive figure," Gaultier said only, "She is a figure." [
Independent
]
---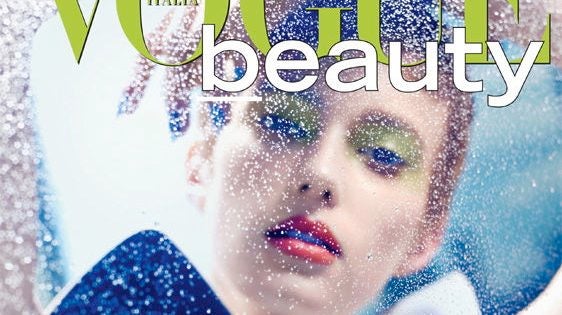 Solve Sundsbo shot the new cover of
Vogue
Italia Beauty. It's wet. [
Models.com
]
---
Crystal Renn, Andrej Pejic, Lea T., Hanne Gaby Odiele, Jeneil Williams, Jenny Shimizu, and Hannelore Knuts
, among others, star in this gender-bending promotional clip for the
Gay Men's Health Crisis
' upcoming AIDS benefit. [
Vimeo
]
---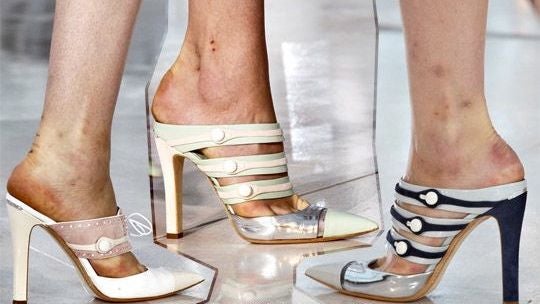 Models
damage their hair and feet for a living, basically. [
Fashionista
]
---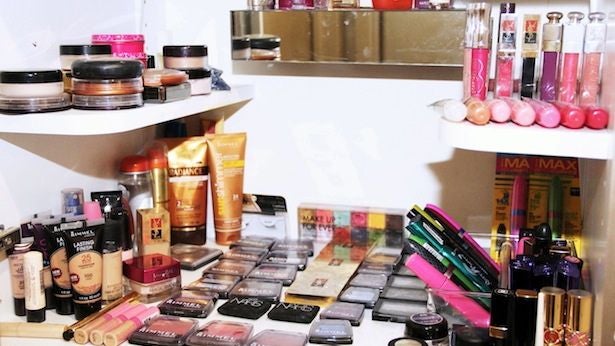 We truly respect
Coco Rocha
's devotion to makeup. Lip glosses arranged in order of color! Shadows laid out with military precision! "I like my makeup," she says. "I like anything and everything, the more the better. That's why I have it all.
It's funny when I see other models that I've worked with on the street and they say, surprised, 'Were you working? Why do you have makeup on?'
almost like, 'Why would a girl ever wear makeup?' And I don't understand, because every other girl does, at least something, but models don't wear anything. I mean, they will not even wear cover-up. I just don't understand because you learn everything…you learn all the tricks of the trade, why not use it on yourself?" [
Into The Gloss
]
---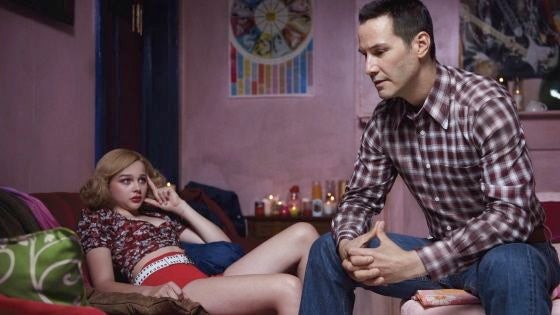 Chloë Moretz may be too young to see
Taxi Driver
— "My mom won't let me watch it," she says — but she apparently isn't too young to re-enact it for a
Harper's Bazaar
spread with Keanu Reeves. [
The Cut
]
---