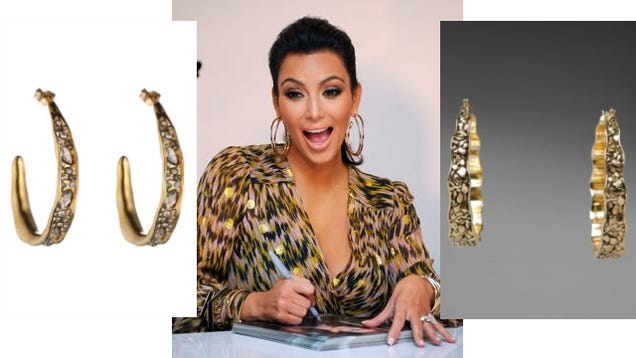 Jewelry designer Alexis Bittar says Kim Kardashian has been knocking off his designs for her jewelry line, and he's no longer going to lend her his pieces to wear. "In the reality TV world, there are so many people coming out with lines to capitalize on their TV shows. They are not designers and they are just stealing," says Bittar. "I passed the Dash pop-up store on Broadway, and I saw that Kim's pieces were very similar to mine, and she definitely has been taking note. The tricky thing is that we have sent pieces to Kim in the past to wear, so now I have told my staff we cannot send anything to her. She was definitely influenced by my designs without a doubt." To this we ask only: but does Alexis Bittar sell a gold hair comb with dangly chain bits that looks like a grown-up version of when you used to play princess by putting your mom's necklaces on your head as a kid? Well, does he? Kardashian's rep calls any similarities between Bittar's work and Kardashian's Belle Noel jewelry line "coincidental," which surely explains the eery likeness between those earrings by Bittar (left) and these ones by Kim Kardashian (right). The Kardashians recently knocked off a well-known Botkier handbag for their Sears line. [NYPost, Styleite, Previously]
---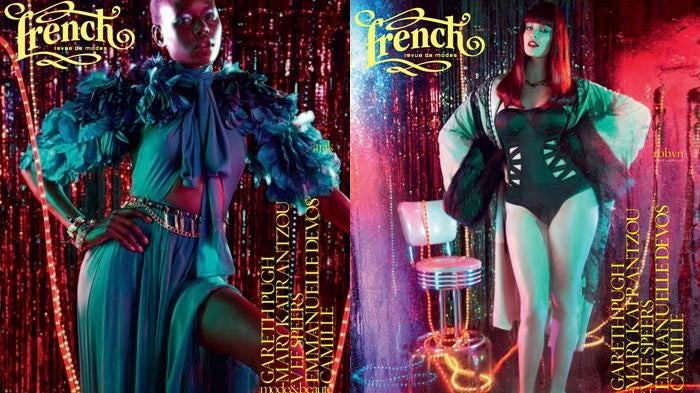 Australian plus-size model
Robyn Lawley
nabbed one of the covers of the new
French Revue des Modes
. Featured on other covers are
Ajak Deng
(also pictured),
Alyssa Miller, Charlotte Free, Hana Jirickova, Lisanne de Jong, Jasmine Tookes, Marloes Horst, Nicole Trunfio, Sabrina Nait, Xiao Wen Ju, and Cris Urena
. [
FGR
]
---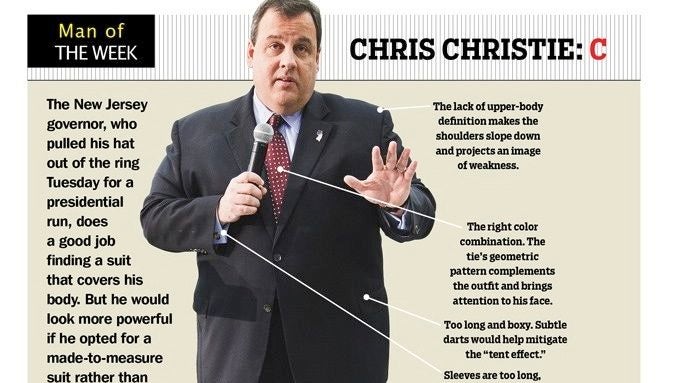 Women's Wear Daily
gives New Jersey governor
Chris Christie
a C at wearing suits. "The lack of upper-body definition makes the shoulders slope down and projects an image of weakness," writes the esteemed fashion trade. That's actually a higher grade than most New Jersey voters
give
Christie at, well, governing; his approval rating is around 50%, and in key policy areas many voters think he merits only a D or an F. [
WWD
]
---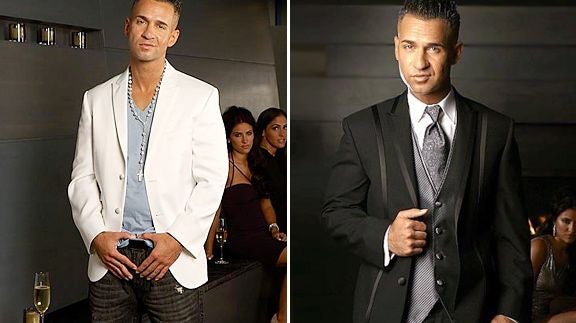 Speaking of men's wear, here's the lookbook for the
tuxedo line the Situation is endorsing
. "They approached me because I'm a trendsetter.
DTF has a new meaning: Down to Formal!
" says the Sitch. [
MTV Style
]
---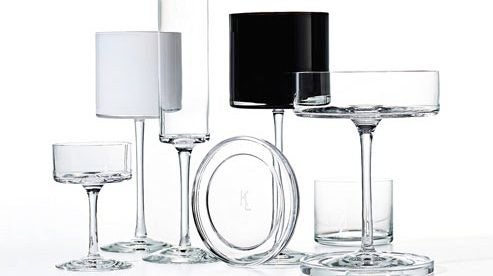 This is
Karl Lagerfeld
's new collection of stemware. He says
Chanel
is fine with him pursuing projects on the side — just this year, he's designed a pen and done ads for Diet Coke and Magnum ice cream. "I can do whatever I want.
Exclusivité is very démodé
," says the Kaiser. Also, he seems to be laboring under the impression that he invented the glass coaster. Shhhh. Let's not tell him. [
AD
]
---