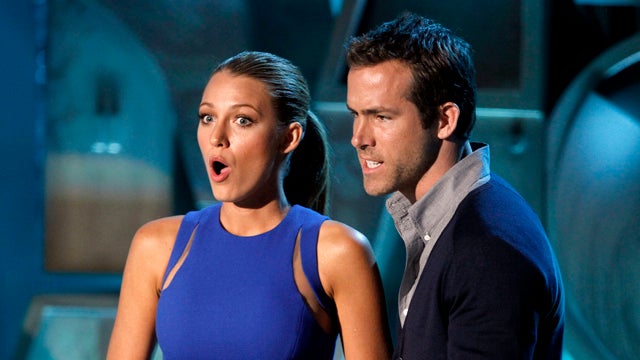 Though we heard
Leonardo DiCaprio
ended his relationship with
Blake Lively
two months
ago, he's now dumped her a second time just to rub it in. If a shared interest in partying on yachts and taking romantic European vacations can't keep a couple together, we don't know what can. Blake's rep confirms that they've "parted ways," but adds that they "remain friends" ... as in, they'll awkwardly greet each other if their efforts to avoid the other's gaze are unsuccessful. [
Just Jared
]
Supposedly
Blake
is now hooking up with
Ryan Reynolds
because she visited him in Boston, where he's filming a movie. Is the
Green Lantern
DVD coming out already? [
Boston Herald
]
---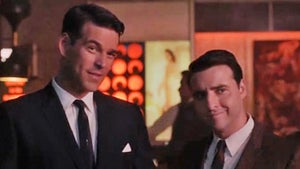 NBC has canceled
The Playboy Club
after just three episodes, as there were more people who wrote columns about its irresponsible retro sexism than actually watched the show. The network also ordered full seasons for
Up All Night
and puzzlingly,
Whitney
. [
LAT
]
---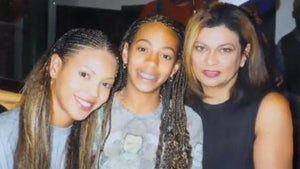 While our childhood photos reveal the very unattractive consequences of trying to dress yourself in the '90s, it seems
Beyonce
and her mom were always adorable. [
Bossip
]
---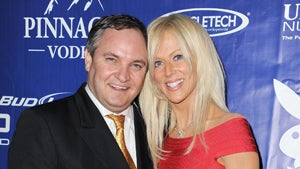 If you're interested in owning 50 hotel bathrobes personally stolen by
Michaele Salahi
, you're in luck!
Tareq Salahi
is auctioning off some of his wife's possessions this weekend. As for the robes, he says, "As soon as we arrived [at the hotels], Michaele would call housekeeping and demand a bath gown saying that there was one missing. So when we checked out we would not be charged for taking it. Looking back I know realize this is indicative of our relationship together, full of deceit, lies ... and bathrobes." [
TMZ
]
---
Though you haven't watched a new episode of The Simpsons in years, it's still on the air ... but perhaps not for long. Fox wants to cut the voice actors' salaries from about $8 million a year to $4 million a year, and if they don't work out a deal soon (or hire sub-par replacement voices), the 23rd season could be the show's last. [NYT]
Now that her TV show has been canceled, Kat Von D wants to transtion to a music career. She's recording an album and says, "I've been passionate about music all my life. I've been playing classical piano since I was six. So I understand the form, but it will be fun to be able to translate a message." [Radar]
Just three months after breaking off their engagment, Kristin Cavallari and Jay Cutler are holding hands again, and possibly K-I-S-S-I-N-G. [TMZ]
Wondering why Johnny Depp keeps making Pirates movies? Allow him to break it down for you: "Basically, if they're going to pay me the stupid money right now, I'm going to take it." [N.Y. Mag]
If you want to know what's in store for Brittany and Santana's relationship and can't wait to watch next week's episode of Glee, read on. [E!]
On her show today, Martha Stewart laughed off the absolutely shocking revelations about her bathroom etiquette in her daughter's book. "How many Google alerts have I gotten in the last couple days?" said Martha, adding that she read the book, "a month and a half ago...It is hilarious [and] enlightening." [Us]