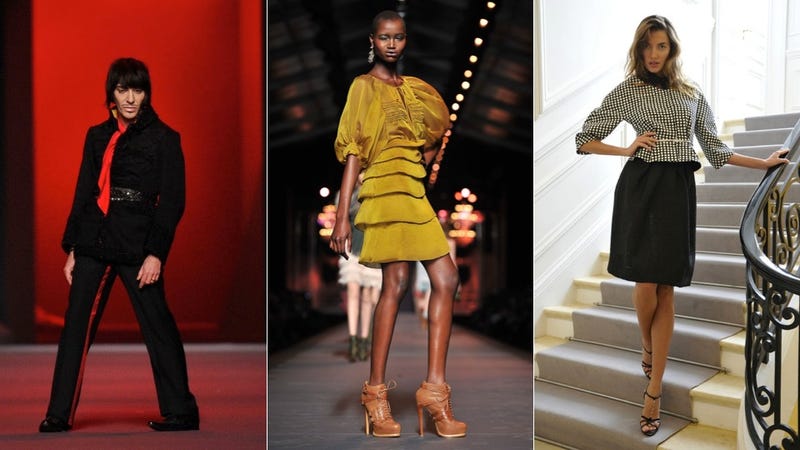 Six months after John Galliano was fired for making racist remarks to a couple of strangers in a bar, Christian Dior still doesn't have a creative director. Galliano's halfway to having his reputation restored — he made Kate Moss's wedding dress, and the editor of Vogue Italia is now telling the press to get some perspective because "he didn't kill anyone!" — and Dior still doesn't have anyone steering the ship. After a dog's breakfast of a couture collection this summer, it will be interesting to see what turns up on the runway this week in Paris. Women's Wear Daily published one hint from the atelier this morning: a '50s-style houndtooth blazer and a black skirt, shown here on the right. Groundbreaking. For purposes of comparison, in the center is something Galliano designed. [WWD]
---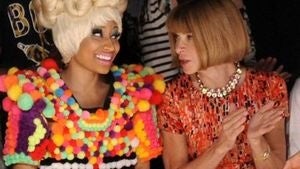 Anna Wintour
is either losing her mind, or reaching that stage of life where some women get all "Fuck it! Release the inner kook!" Remember how at fashion week she was seated next to
Nicki Minaj
at the Carolina Herrera show? And hilarious photos were published to the delight of millions worldwide? The whole thing was her idea. Minaj says Wintour invited her to fashion week personally. After the show, Wintour sent her a photo of them sitting together.
"We match!" wrote Wintour.
Ha. No you don't. But whatever's coming over Nuclear Wintour, we like it. [
NYDN
]
---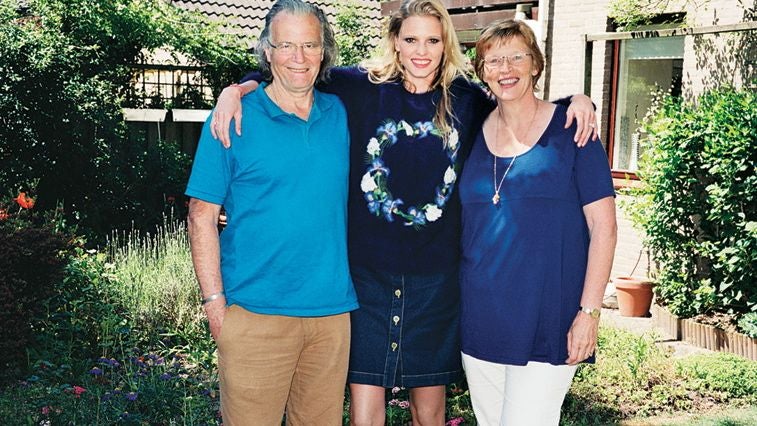 Lara Stone
: now sober, but still awesome.
Lynn Yaeger
went with the supermodel (pictured here with her parents, Michael and Toos) to Mierlo, where she grew up, and Amsterdam. Yaeger reports:
By her own admission, Stone was an inveterate party girl in her early years — so inveterate that she went into rehab and hasn't had a drink in two years. Which does not prevent her from describing with enthusiasm some of the more intoxicating delights of the city. She loves the Amstel river boat rides because you can have a drink aboard; Vondelpark because it contains what she says are "some beautiful bars"; and the beaches at Bloemendaal because you can buy a drink right at the shore.
[T]
---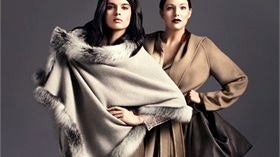 Sometimes when
Crystal Renn
is in a good mood, she goes on a date with herself. "I plan all the things that I might want to do with a guy, and I do it with me." She might go to a movie, followed by a nice dinner out. "And I bring my book," she says. Renn appears with
Kate Dillon
in the new
Marina Rinaldi
campaign. [
Vogue.it
]
---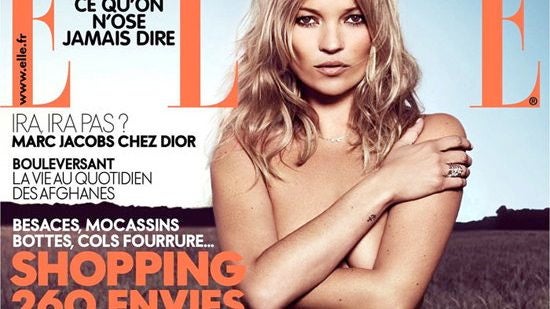 Kate Moss
is topless on the new cover of French
Elle
. [
HuffPo
]
---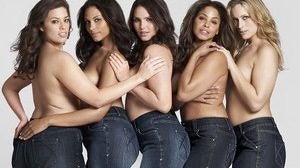 Lane Bryant
has launched a line of redesigned jeans it calls T-3, for
T
ighter
T
ummy
T
echnology. They have elastic in the waistband to prevent gaping, and what sounds like some kind of a built-in girdle in front. Comfy! And the requisite topless-lady ads. [
WWD
]
---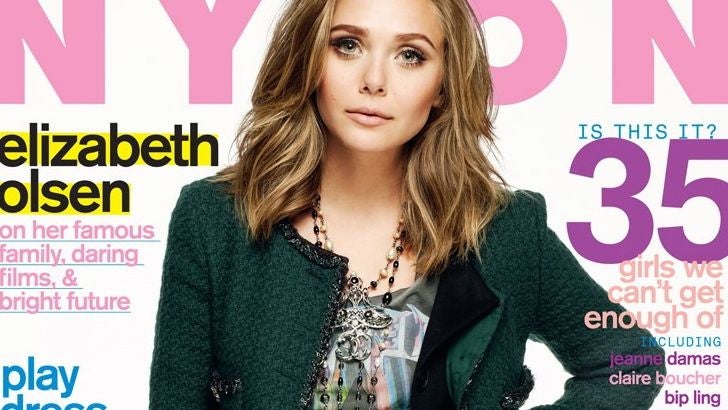 Are you ready for a third Olsen? Younger sister
Elizabeth Olsen
graces the cover of
Nylon
's "It Girl" issue for your browsing pleasure. [
JustJared
]
---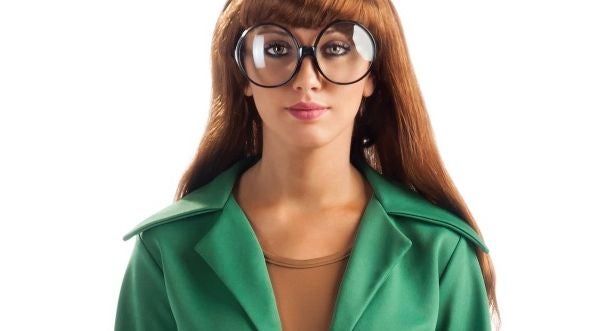 Need. This.
Daria
. Costume. Now. Thanks. [
CostumeExpress
]
---