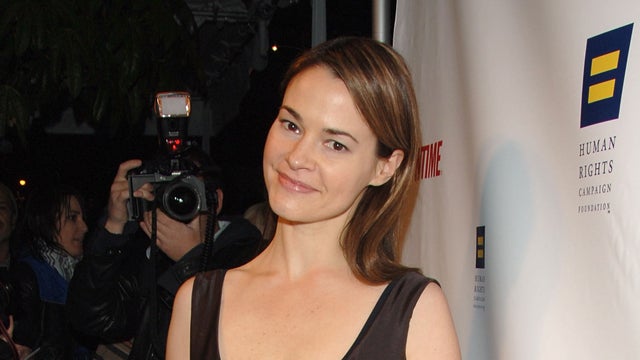 Today a flight attendant booted musican/
L Word
actress
Leisha Hailey
and girlfriend
Nina Garduno
off a flight for kissing. You see, it's been nearly two months since Southwest was accused of discrimination, and they have a horrible reputation to maintain. This afternoon Hailey Tweeted, "Flt. attendant said that it was a 'family' airline and kissing was not ok." She added, "This is an outrage. I demand a public apology by @SouthwestAirand a refund. Hate is not a family value. I will never fly this airline." Southwest responded, "Initial reports indicate that we received several passenger complaints characterizing the behavior as excessive," and the ensuing conversation with the women, "escalated to a level that was better resolved on the ground." Hailey responded, "Since when is showing affection towards someone you love illegal? I want to know what Southwest Airlines considers as 'family.'" She added that she has some of the employees' actions recorded on video. [
@Leisha_Hailey
,
TMZ
]
---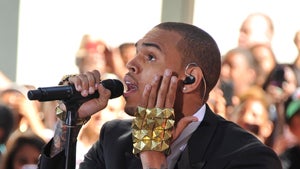 Media Take Out claims
Chris Brown
is going to be a father and has a photo of his girlfriend Karrauche Tran's alleged baby bump. [
MTO
]
Chris
Tweeted, "And so we are clear @Karrueche is not pregnant!!! Lol." Earlier today he told people who don't like his new video to "EAT A DICK!" Aww, so sad he's not going to be a daddy. [
E!
]
For your viewing enjoyment: video of
Chris
falling on his ass. [
TMZ
]
---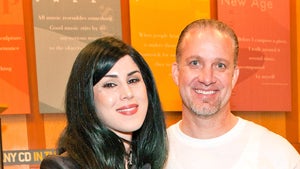 Shocker: The dude whose name is synoymous with "cheater" may have been seeing other women behind ex-fiancee
Kat Von D
's back.
Jesse James
' alleged "other woman" ranted on some website "You can't stay faithful because you hate yourself, therefore you secretly hate everyone else in your life. That's why you treat women like shit. Why don't you finally be a man and tell everyone why Kat dumped you this time?" She concludes, "Oh by the way, thanks for the parting gift you left me.....that's the ONLY REASON why I'm not telling the world exactly who I am but you most certainly know. Dick." [
Radar
]
---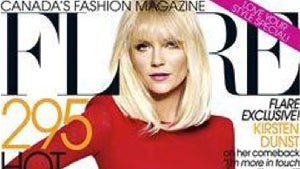 In
Flare
,
Kirsten Dunst
says of being treated for depression at Cirque Lodge Treatment Center, "People are embarrassed to talk about it. I would never put anyone down that was in that kind of space ... I think that most human beings go through some sort of depression in their life ... And if they don't, I think that's weird." [
Us
]
---
The wedding song selected by Bella and Edward/every Twihard from now on is "Flightless Bird, American Mouth" by Iron & Wine. [E!]
Russell Brand and Julianne Hough will star in Diablo Cody's directorial debut. The film, "follows a young conservative religious woman (Hough) who loses her faith after a plane crash, decides to go to Las Vegas to live the life of a sinner, and on her journey finds her way back to her faith. Brand plays her unlikely companion who helps her find herself." [HR]
Playboy Club actor Sean Maher announced today that he's gay and he and his partner of nine years have two young children. He says of pretending to be straight in interviews, "It was so exhausting, and I was so miserable. I didn't really have any life other than work and this facade I was putting on. I just kept going on and on painting this picture of somebody I wasn't. I didn't have time for a personal relationship anyway. And you just don't realize that it's eating away at your soul." [Us]
Ben Stiller and Anna Faris will host upcoming episodes of SNL. [UPI]
James McAvoy may be playing Elton John in the upcoming Rocketman biopic. [ScreenRant]
Carrie Underwood on marriage: "Everyone says the first month is the hardest, or the fourth month or the eighth month ... We're just enjoying it." [People]
Prepare to swoon: While co-hosting the annual Rape Treatment Center benefit brunch Jon Hamm talked about growing up with no male role model and said, "It is an important thing to instill in a younger generation about the impact of rape, the lasting impact of rape ... Children from grade school to high school to college are incredibly susceptible and incredibly malleable, as we all know. To get them early, to teach them about the facts and figures and other realities of rape is key. It is an important issue to me as not only a man, but as an educator, as a human being and as a person on this planet." [E!]