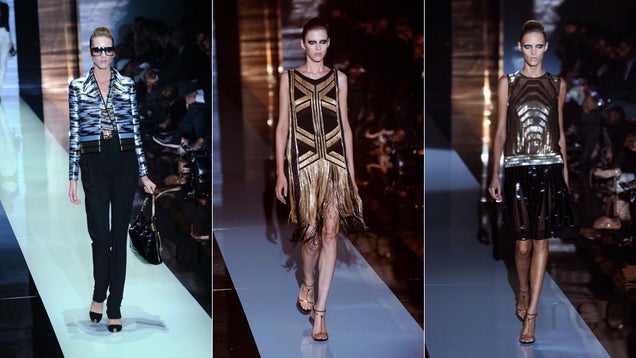 S
So many fashion weeks! Now it's Milan's turn, and things kicked off yesterday with a moody, sparkly presentation for Gucci. Time to channel your inner pissed-off Italian lady who cruises the Mediterranean on her yacht with a scowl on her face and the Charleston in her heart.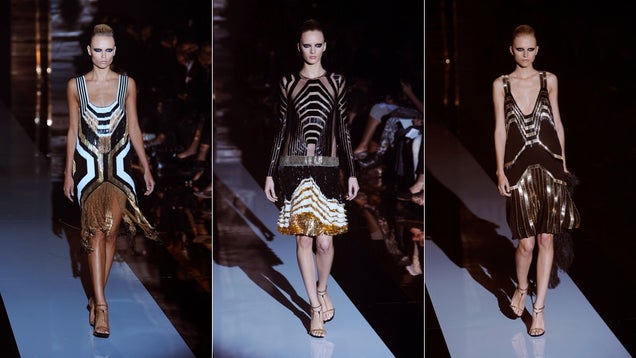 S
The left one and the right one will show up on the red carpet, for sure.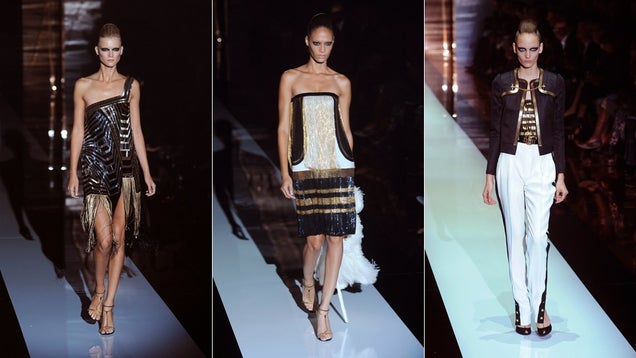 S
The sparkly, drop-waisted dresses are made for dancing… And for ladies who don't have D-cups. The high-waisted, white, pleated pants are perfect for those days when you think, yes, my ass and thighs really ought to look a whole lot bigger.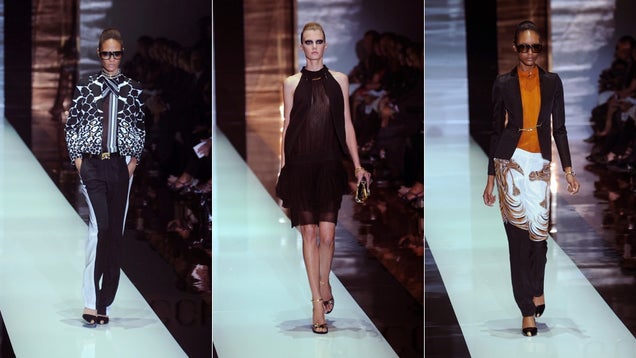 S
This stuff makes being rich look really hard. So many weird patterns! So much frowning!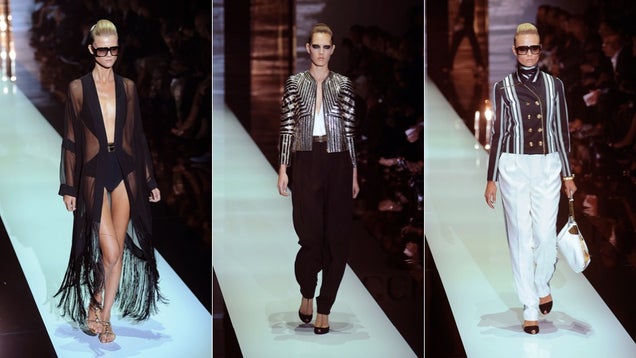 S
The first number on the left is perfect for late-night pizza runs.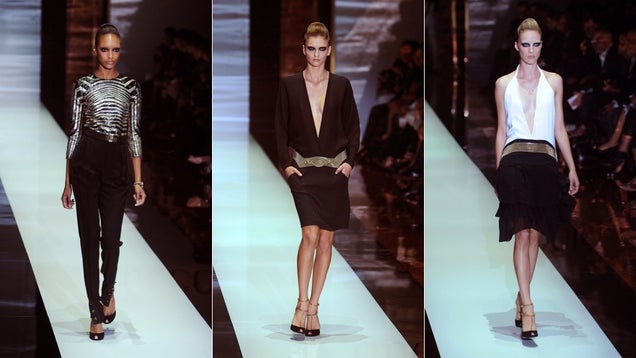 S
Two options for your chest: Cover it up with shimmer, or let it all hang out with a plunging neckline. Up to you.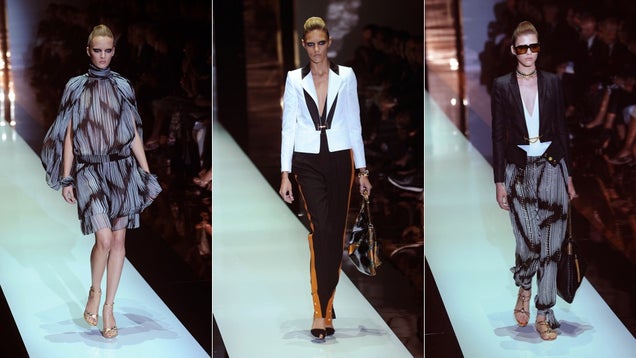 S
Yes. No. No. A restaurant in 1986 called, and wants its jackets back.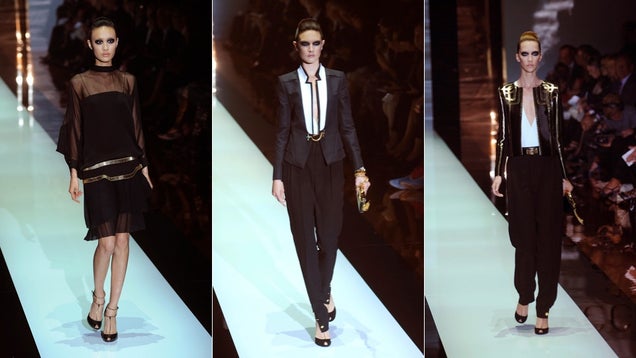 S
Spring in Italy: Dark.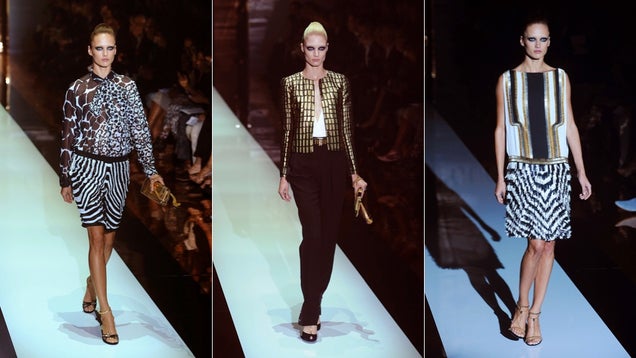 S
Op art makes models mad.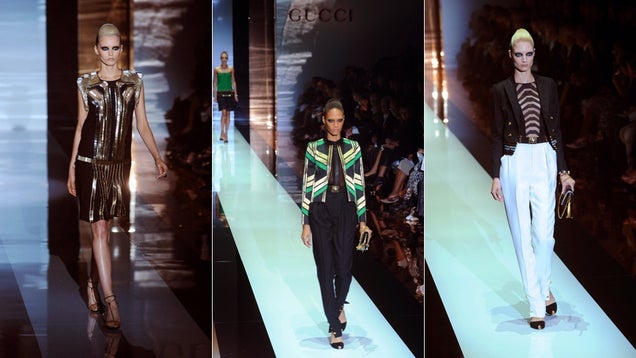 S
More of the same: Geographic, sparkle, "strong" eyes that I read as "pissed that you are alive."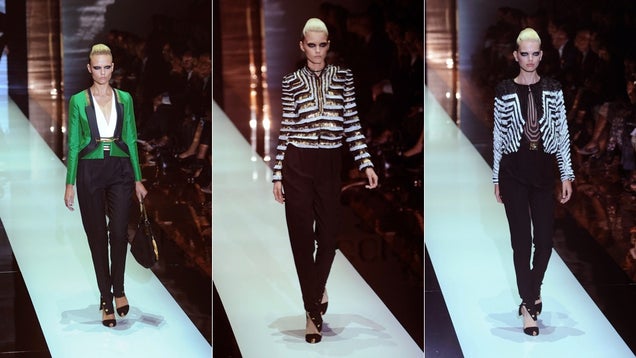 S
Remember when Tom Ford was at Gucci and Gucci was awesome? I do! Sigh.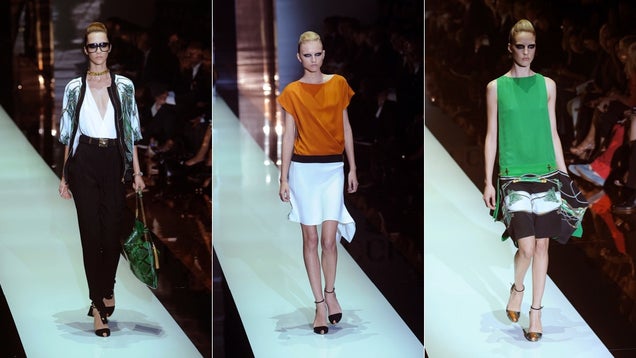 S
Meh.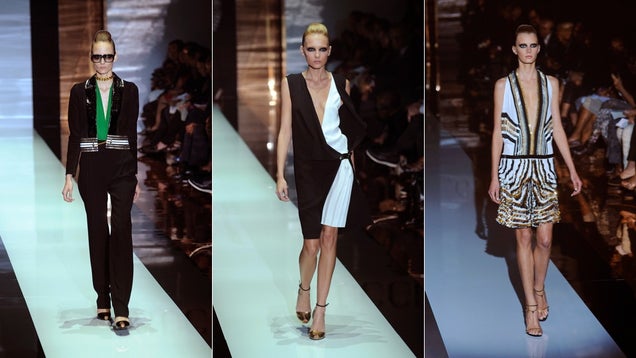 S
The Cruella De Vil dress in the center is actually pretty cool, even if I suspect Halston did one similar in the '70s.
Image via Getty.