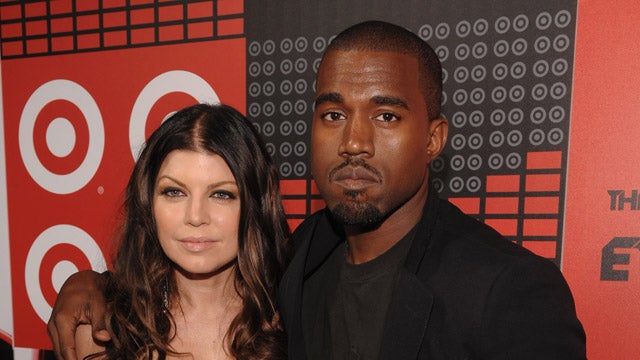 After performing "All Of The Lights," which features vocals by Fergie, a recent concert, Kanye West declared, "Rest in peace to the Black Eyed Peas. You're gonna be missed!" Does this mean America should be on the lookout for another source of repetitive, soulless pop that people only dance to when they're too drunk to care?
Will.i.am suggests that we're only getting a brief reprieve, Tweeting, "maybe @kanyewest was stating the fact we will take a rest for a little bit...but we the @bep will never die...never...impossible" You can watch the moment in this video, which makes us wonder if they issue a seizure warning before Kanye's concerts. [
Boom Box
,
Twitter
]
---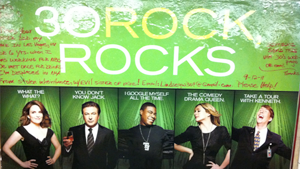 Someone wrote a message for
Tina Fey
on a
30 Rock
poster in a Queens subway station. Lindseyw304's tale of evil sisters and stolen inheritance is compelling, but probaby not true, as Tina Fey doesn't have a sister. [
BWE
]
---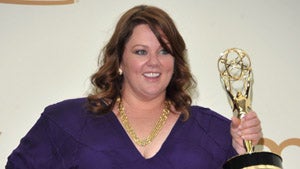 Here's some exciting news:
Melissa McCarthy
sold a sitcom pilot she co-wrote and will co-produce with her husband, Ben Falcone, to CBS. The show is about a woman who "has a spectacular midlife crisis." [
N.Y. Mag
]
BTW, were you aware that
Melissa McCarthy
and
Jenny McCarthy
are related? Jenny Tweeted last night, "Congrats to my cousin melissa mccarthy on her Emmy win!!" [
E!
]
---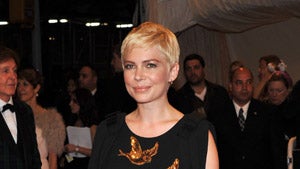 Michelle Williams
tells
Hobo Magazine
, your go-to source for bindle-related news, "I often dream of quitting acting. Walking away and becoming a laundress or a sous chef, or maybe writing other people's love letters for a living. Clearly, I don't like to be in charge. And thinking of quitting is just keeping going in disguise." [
Us
]
---