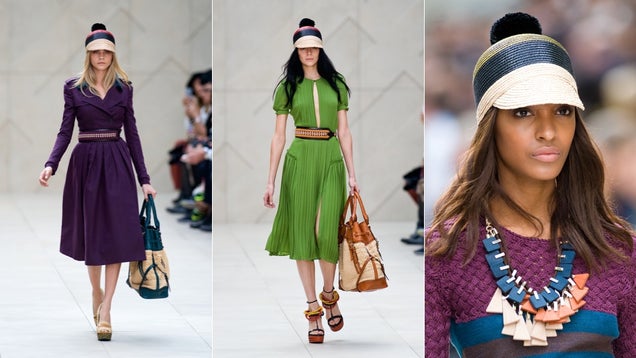 S
The Burberry spring 2012 show — presented in London earlier today — was all about big wedge heels, big bags and deep, vegetable colors. Think eggplant, celery and squash.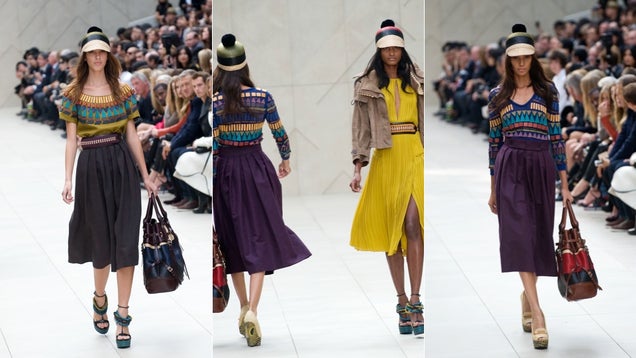 S
There were lots of ladylike dresses and skirts for ladies with ladylike things to do.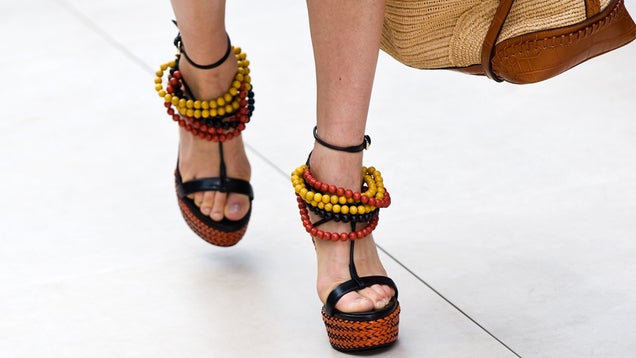 S
The colors of the chunky shoes were positively autumnal.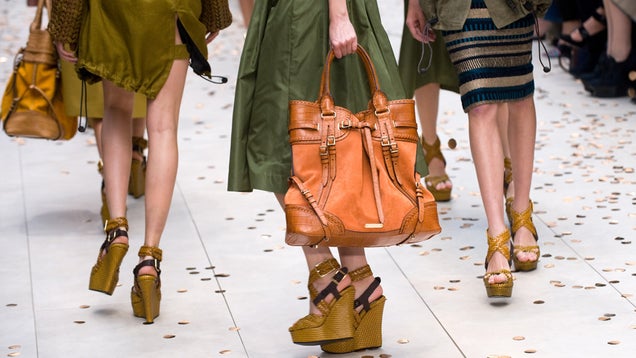 S
Pumpkin bag; mustard wedges.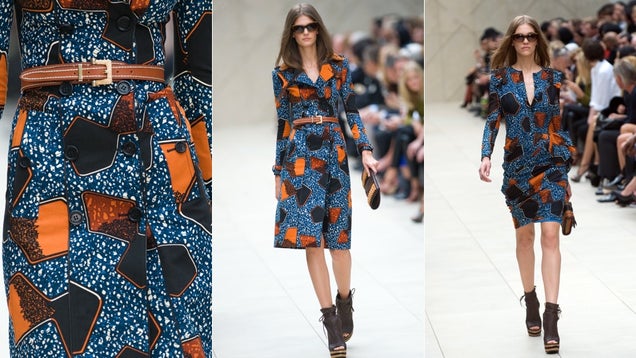 S
I don't "get" this pattern, let's call it "cubic vomit on a starry night."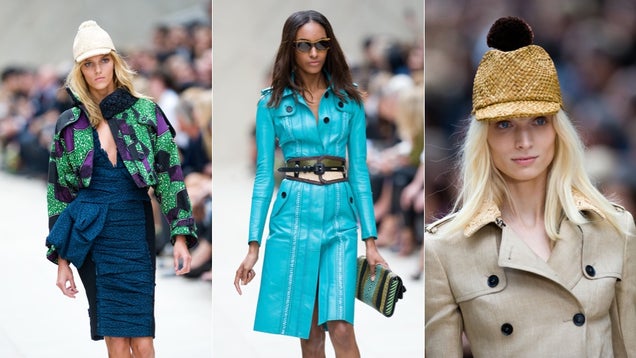 S
Ixnay on the acketjay. The turquoise leather trench will probably make a cameo on Gossip Girl. And of course there was a classic Burberry trench with a twist: Textured collar.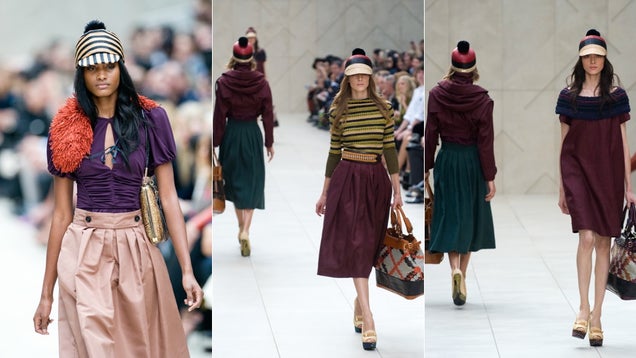 S
Two full skirts, one babydoll dress, one Muppet corpse.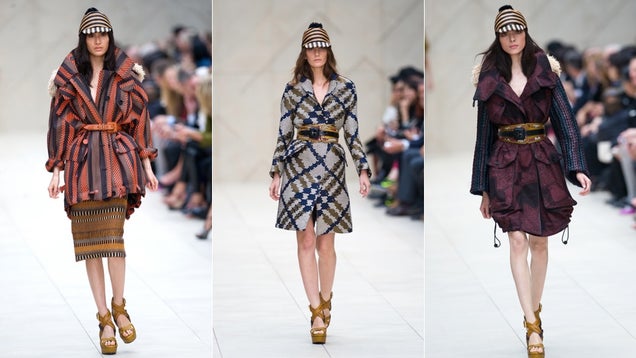 S
Some of the spring coats were… Unique. Trying to be nice. Hideous was the first word that came to mind. I hate this murky color palette and the weird hemlines and the grody patterns.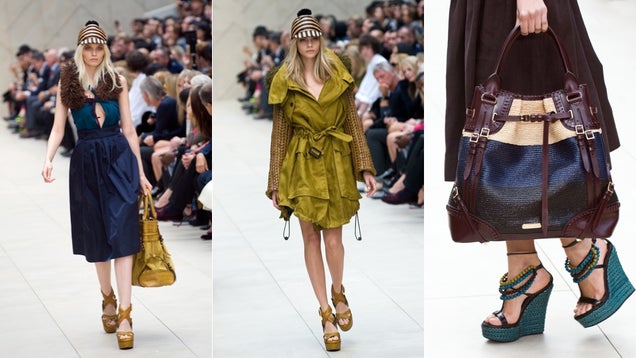 S
But come next April, will we all be wearing anoraks and wedges?
Images via Getty.