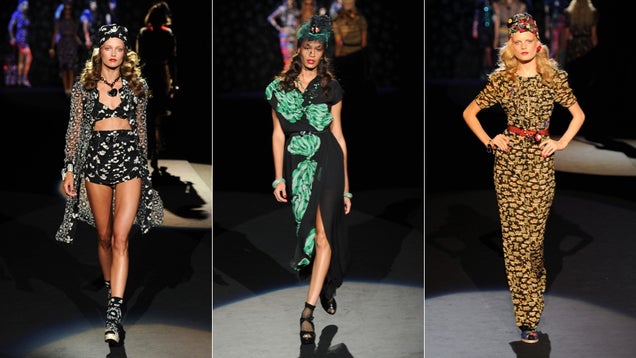 S
For spring 2012, Anna Sui is looking back — at the 1930s and 1940s. Her collection, shown yesterday in New York, featured strong shoulders balanced by nipped-in, belted waists, reminiscent of a film noir femme fatale. But the zany patterns, deep hues and quirky styling gave the presentation a playful twist. In a few shots, models were actually smiling.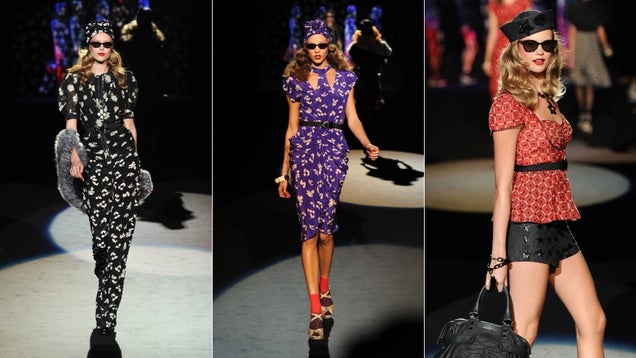 S
Take away the turbans and the ankle socks, and you've still got wearable, flattering pieces that easily go from day to night.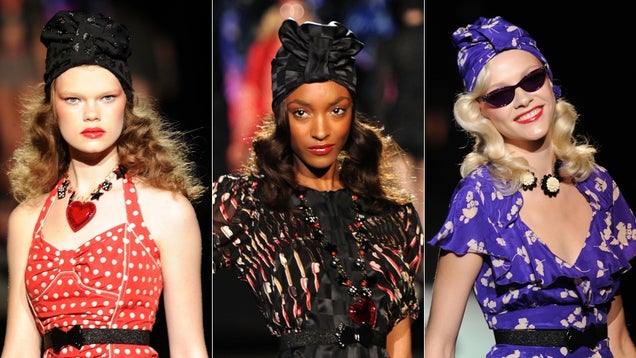 S
Loving the strong red lip and the turbans!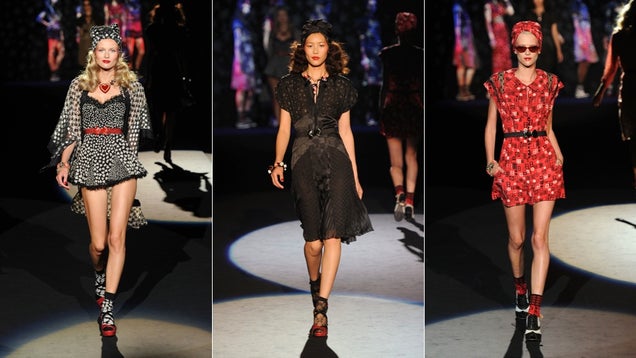 S
Must have the black dress in the middle.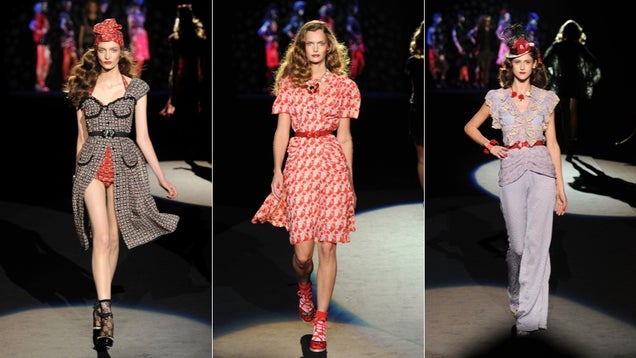 S
The ruffled top and flowing pants on the far right seem made for the silver screen.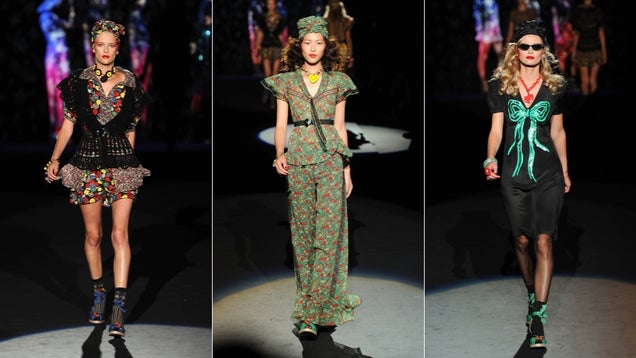 S
Who would wear that floral number in the center? Linda Darnell in Fallen Angel, that's who. "I like the way you talk."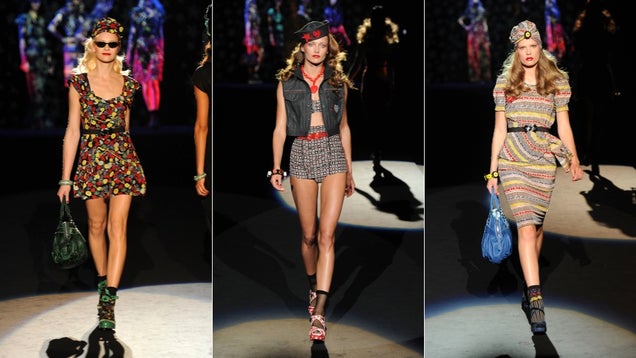 S
Anna Sui's spring looks like parties, picnics and playdates.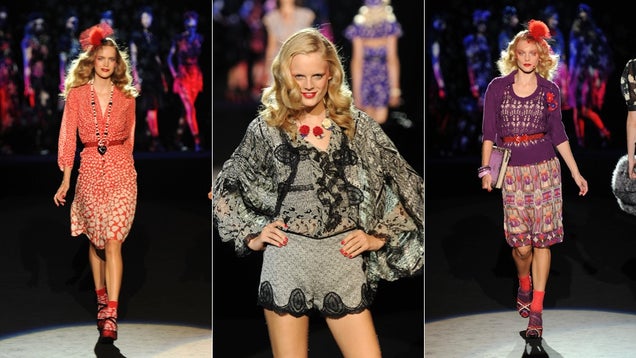 S
All of this needs to get in my closet right now. Especially you, red and white dress.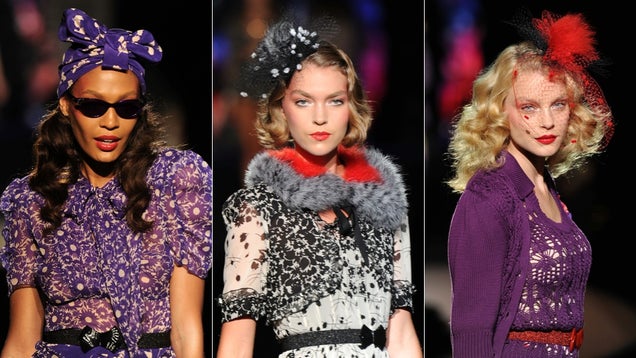 S
Headpieces too.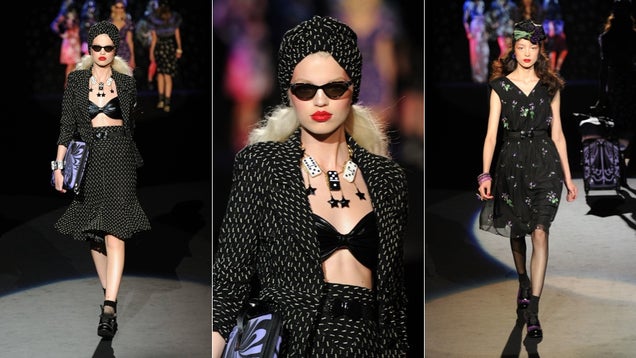 S
Doesn't every piece have a certain cinematic quality?
Images via via Getty.