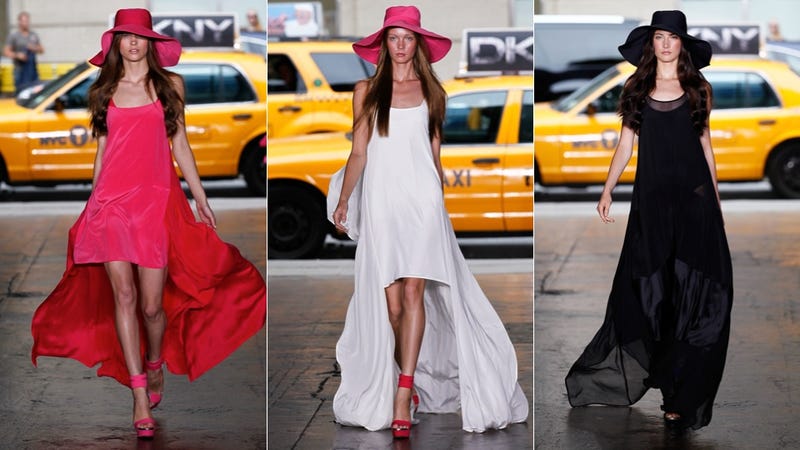 For spring and summer, DKNY showed clothes that looked fresh and sweet, without getting too cutesy. There were plenty of long, unstructured dresses that swished around the models' legs as they made their way around the long runway. For the dog days, they looked like they would be as comfortable as they'd be elegant.

Donna Karan kept her collection's palette limited: her spring offerings are mostly in simple black, white, and beige, with periodic pops of pink.

And then the occasional noisy blue-and-red piece.

The more structured separates and suits were pretty sharp.

And Hailey Clauson, the 16-year-old model at the center of a lawsuit over the alleged mis-use of her photographs by Urban Outfitters, turned up in the cast. She's in the pink.