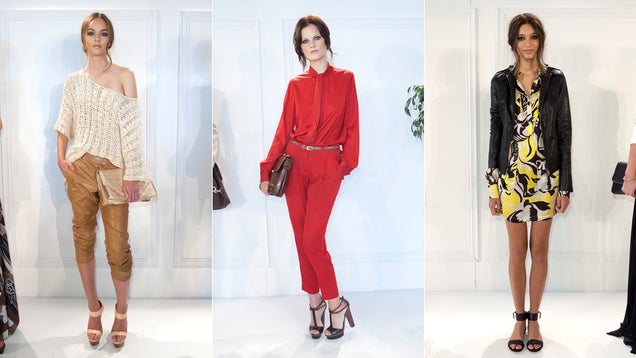 S
Rachel Zoe is not just a stylist. She is a designer, and this is her second collection. It was allegedly inspired by "Brigitte Bardot in the south of France in the late '60s early '70s." But these ensembles — from left to right — seem like Foley + Corinna, Ann Taylor and Banana Republic.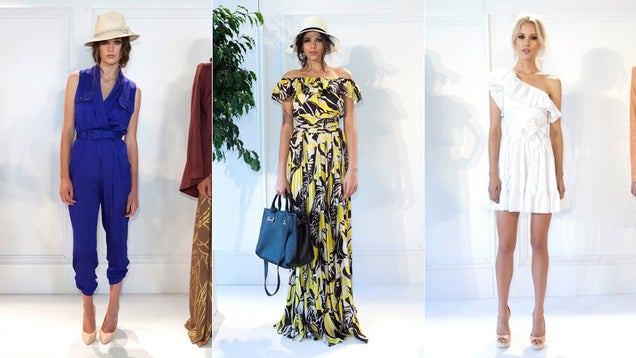 S
Bebe, Banana Republic, ABS.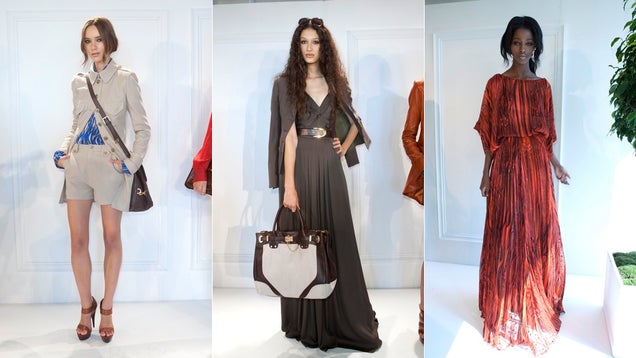 S
The first ensemble is slightly Gap-esque, but the middle one and the one on the right are definitely '70s vintage. Still, do I die? No, I do not. I do not die.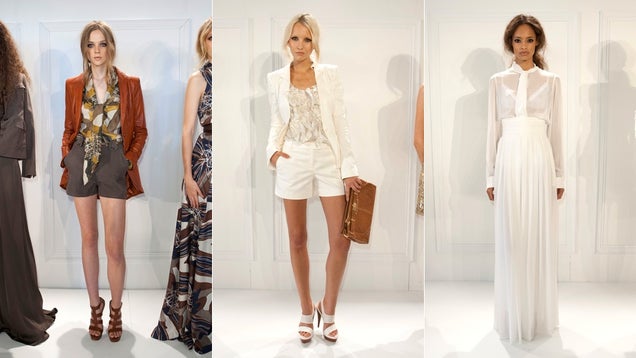 S
The collection features lots of blazers. And one mormon-friendly get-up.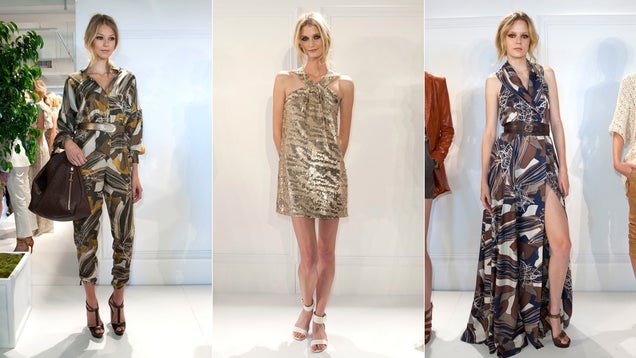 S
Roberto Cavalli does misshapen printed jumpsuits all the time, and we've seen Anna Sui do the tiger sequin mini-dress.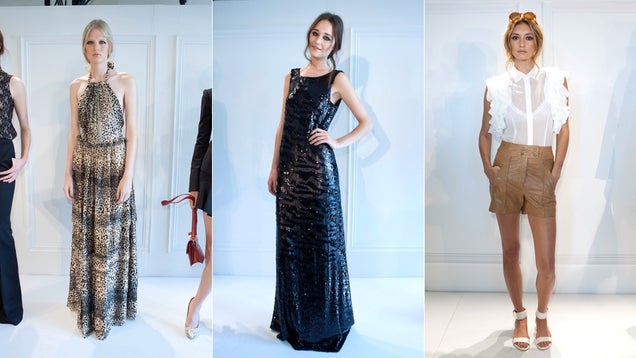 S
It's just hard to find something that feels like something you haven't seen somewhere before.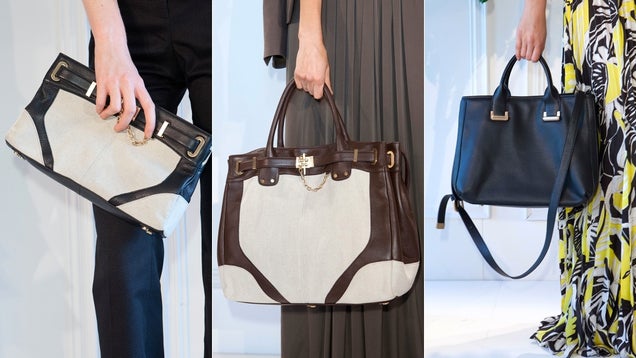 S
Even the bags look kind of like Kellys and Birkins.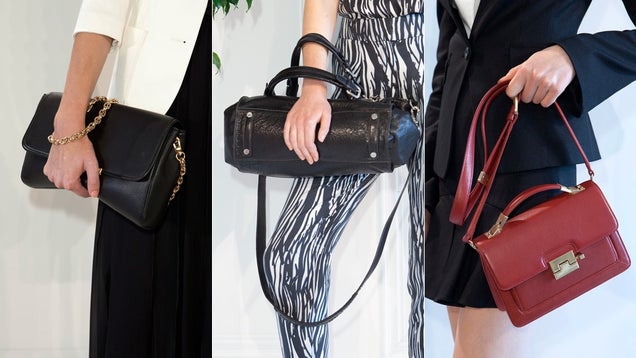 S
More of the same.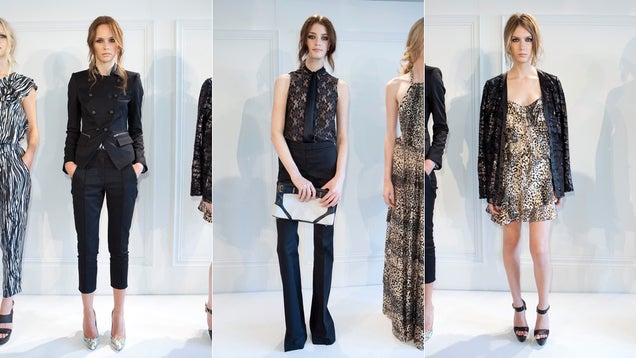 S
The trousers appear to be cut quite well.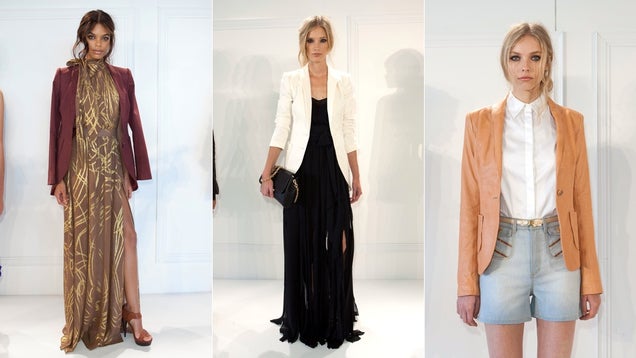 S
More blazers.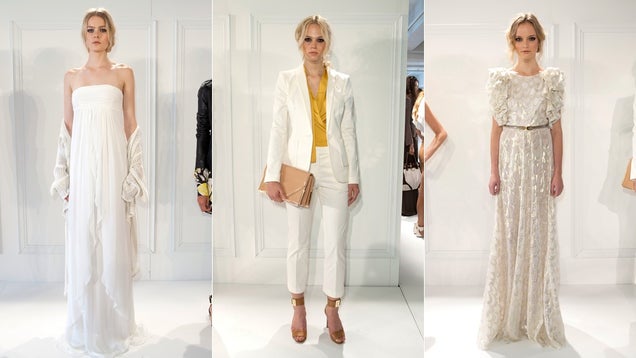 S
The dress on the far right is pretty in a Blair Waldorf way.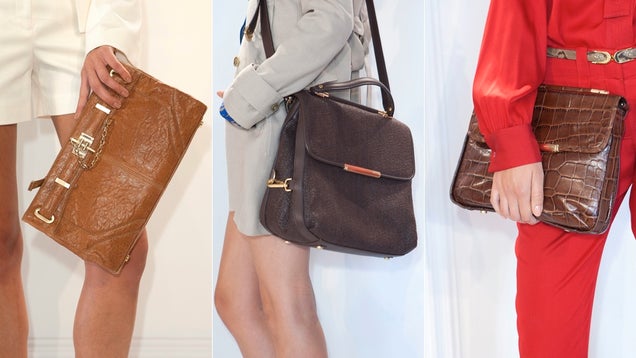 S
And that's it. Thoughts?
Images via Getty.