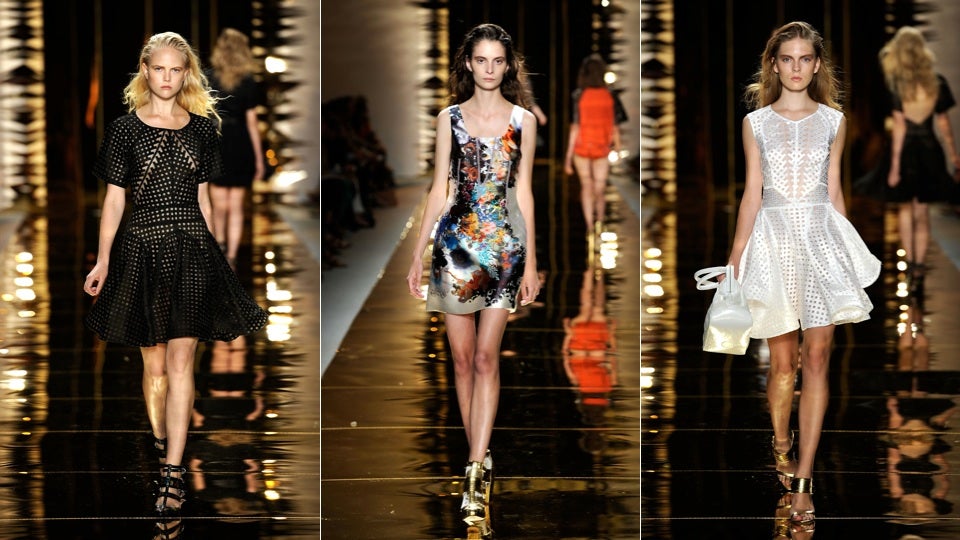 S
There was a whole lot of commotion in the hall on Friday night as I took my seat at Cynthia Rowley. I noticed Alexa Chung and Nigel Barker in the front row, as well as usuals like Leigh Lezark, and then tried to imagine who everyone else was. And then, after the protective plastic covering had already been pulled off the runway, a small figure in white rushed out from backstage to take a seat in the front row. A photographer stepped out to take her picture, breaking one of the Rules Of Fashion Week: never step on the runway after it's been de-plasticated, unless you are a) a model or b) a celebrity or possibly c) a first responder attending to some kind of imminent disaster. The photographer was booted by security, his badge yanked and his camera confiscated. Lindsay, from what little I could see, for whatever it's worth, seemed to enjoy the show. (Perhaps because it wasn't so very long ago that brands were begging Lindsay to stay away from their fashion shows.)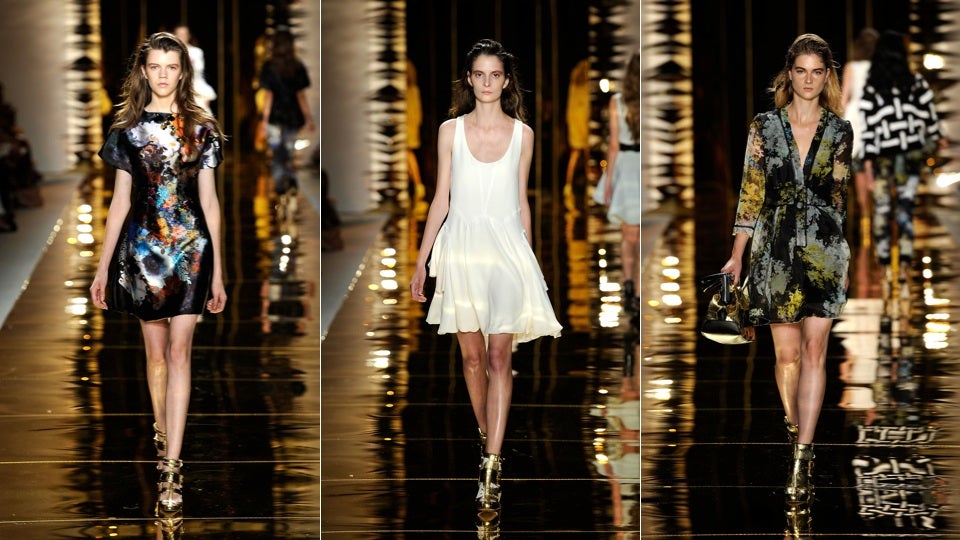 S
Later that night, she turned up at the after-party for the retrospective by the artist Richard Hambleton, which was organized under the auspices of Vladimir Restoin Roitfeld and Andy Valmorbida. The party was at Indochine and I didn't get to talk to Lindsay there, either — she was gone in a pouf of straw-colored extensions and flashbulbs. (Olivier Zahm did personally step on my foot, however.) If I had gotten to talk to her, I probably would have asked her what she thought of Cynthia Rowley's collection.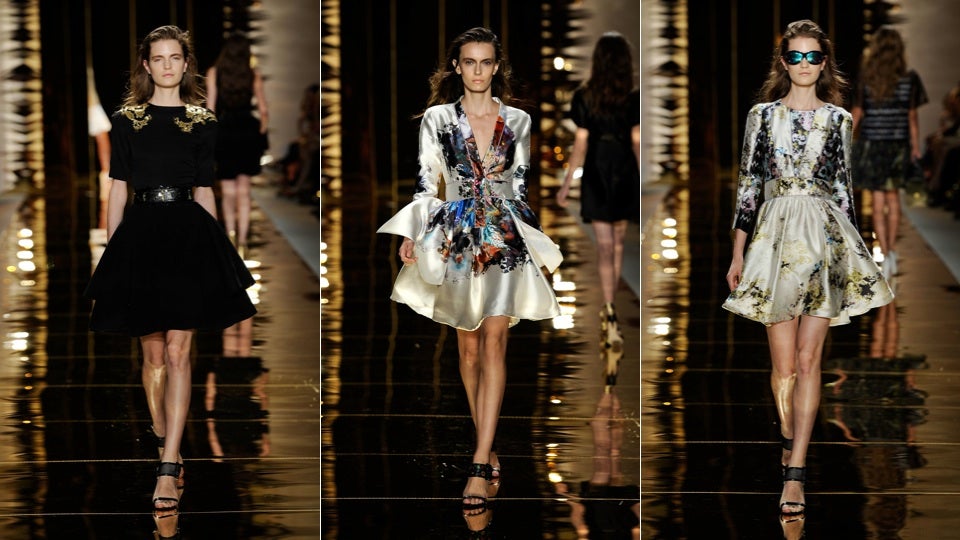 S
Because there was a lot going on. Vibrantly colored filigree-meets-Rorschach prints, black, gold, black and gold, fabric perforated like a lattice, bonded silk crêpe that had a texture almost like neoprene, zig-zag, topstitching. I liked most of it, but if there was supposed to be some kind of unifying idea behind it all, for whatever it's worth, I wasn't quite getting it.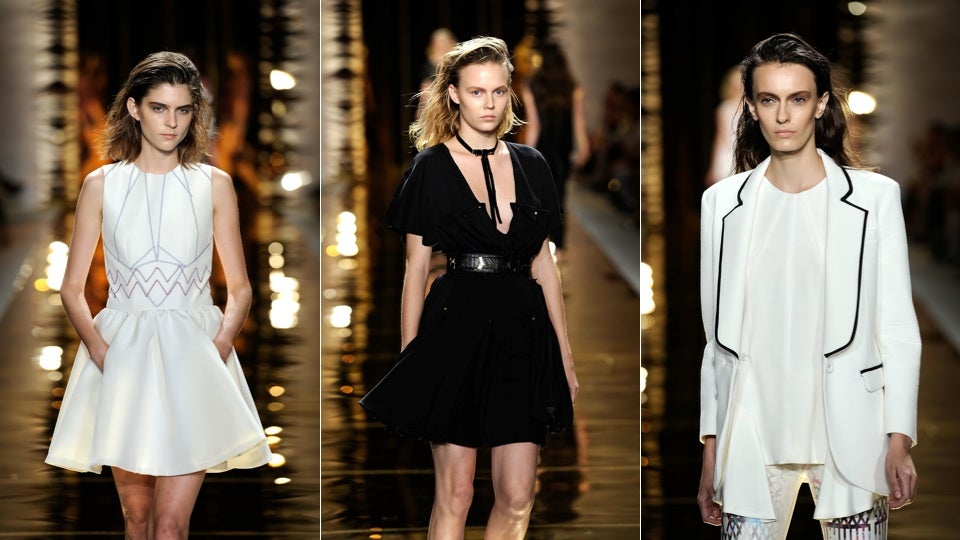 S
But a lot of the individual pieces were fantastic. That bonded white blazer with the long lapels? I wouldn't kick it out of bed for eating crackers. And it was interesting the following day to see Prabal Gurung working along similar lines, prints-wise. The colors were fantastic.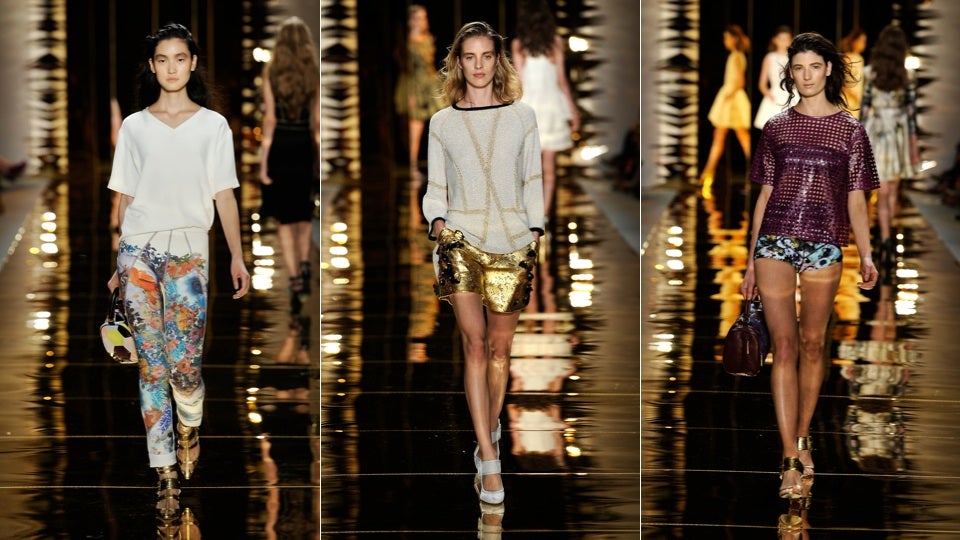 S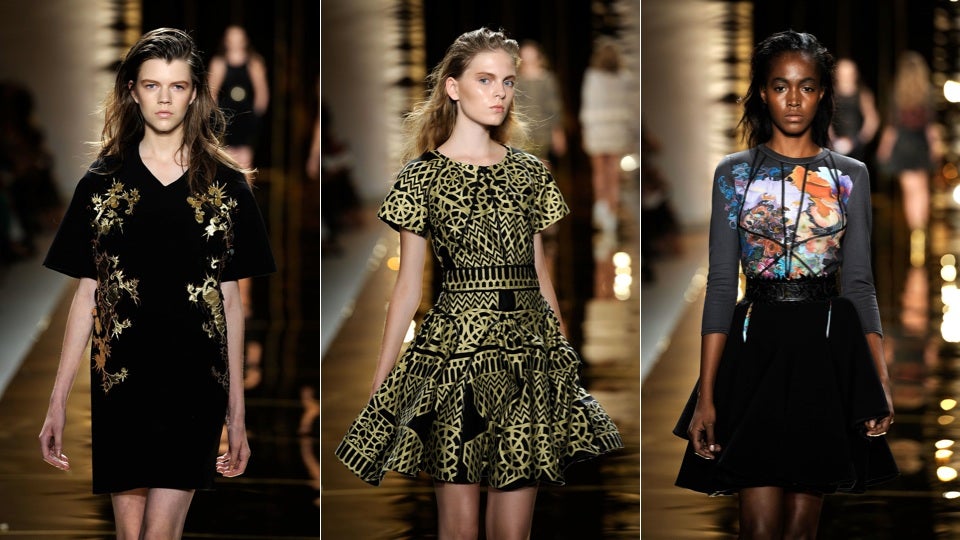 S
Most of the more girlish looks, like the full-skirted silhouette Rowley kept returning to, were very successful. That kicky black and gold dress is gorgeous.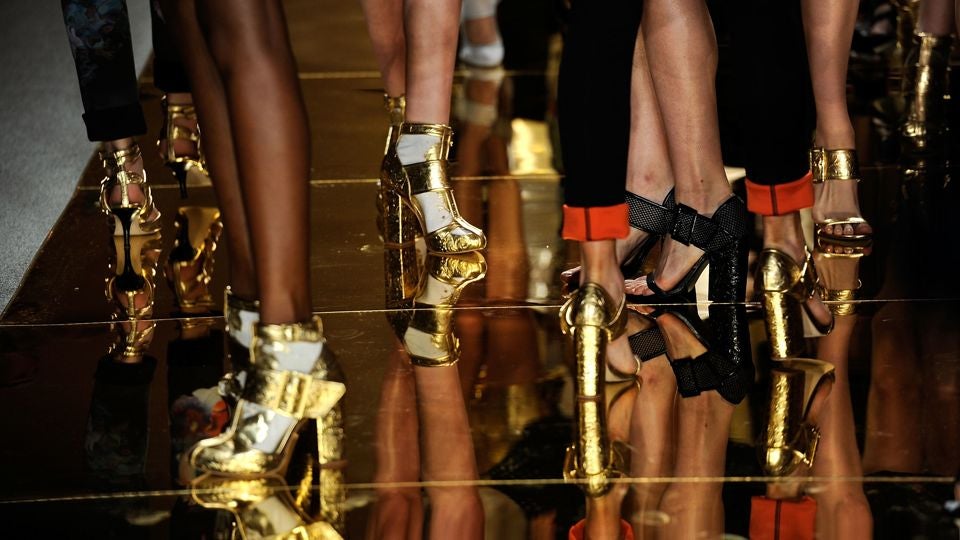 S
And I liked the shoes.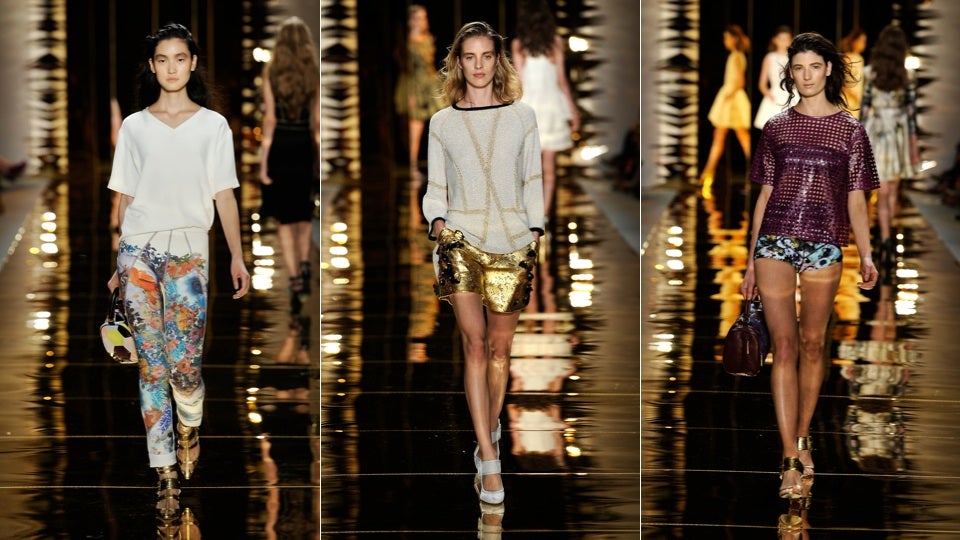 S