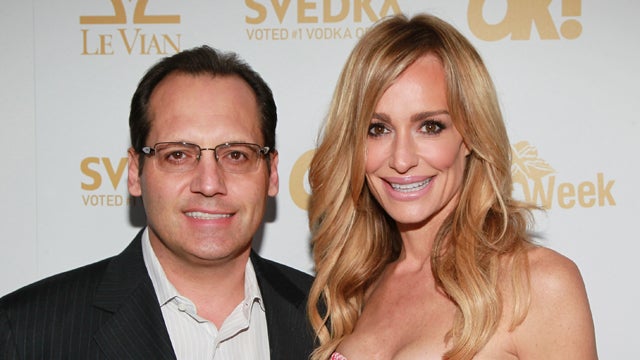 Less than a month after
Russell Armstrong
's suicide,
Real Housewives of Beverly Hills
star
Taylor Armstrong
has inked a deal to write a book about domestic violence. Taylor will write about the alleged abuse she suffered during her marriage to Russell, and the book will include photos of her battered face. She'll also discuss other celebrities who've been in abusive relationships, but sources say her goal isn't just to help people in domestic violence situations. A source claims that she's hoping the photos will boost sales because she's strapped for cash. "Taylor's acting like she's not trying to bank off Russell's suicide, but by including photos of her injuries after he allegedly beat her, that's exactly what she'll be doing," says a insider. "Taylor is hoping to have the book out by the end of November, just in time for the holiday sales," adds the source, whose assessment of the situation seems highly questionable. Who promotes a book on domestic violence as a great holiday gift? [
Radar
]
---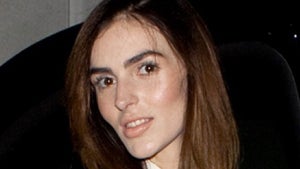 When asked if her sister
Ali Lohan
has had plastic surgery,
Lindsay Lohan
responded tersely, "She has never." The agency director at Next Model Management, which represents Ali, added: "Contrary to recent reports, I can confirm that Aliana Lohan has not had any surgery. As a young girl who is growing up, it's natural for her facial features to change slightly, and we see this with many of the younger models we represent. Aliana is a beautiful 17-year-old girl who is growing into her face and body, as is the norm for someone of her age. We take pastoral care of our models very seriously and encourage the models to maintain a healthy lifestyle and body shape." [
E!
]
---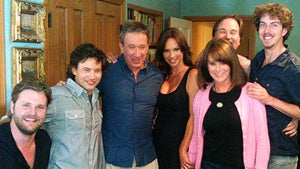 Jonathan Taylor Thomas
Tweeted a photo from a recent
Home Improvement
reunion. Maybe this photo is just fuzzy, but they all look surprisingly unchanged, right? [
People
]
---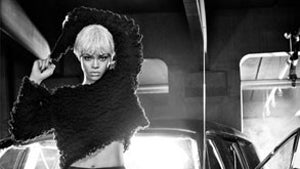 In the latest Armani ad,
Rihanna
is blonde and dressed as
Janet Jackson
from the "Scream" video for some reason. [
E!
]
---