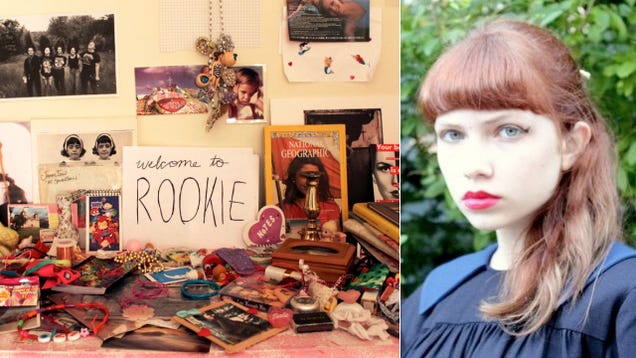 Fashion blogger, high school student, Jezebel contributor, and fashion writer Tavi Gevinson launched her new site, Rookie yesterday, which has already published plenty of interesting stuff, including an editor's letter in which Gevinson lays out her vision for the publication. Gevinson says that experiences like participating in the Chicago SlutWalk motivated her to found a site where teenaged girls could have "someplace online for the discussion to continue." Gevinson also says one of her main goals is to create a site with a minimum of gimmickry. "After being in all these meetings with publishing companies and advertisers and stuff, it's like everyone just wants to trick people into reading their website. If the content is good, people will read it." And she's aware that her audience is often marketed to. "The teenager was kind of invented and started out as just a market. I think it's important to know that as a teenager, especially a teenage girl, so many people want your money, and that's also often dependent on telling you that you need to improve yourself with all these products. It's good to have that awareness — there's some of that to Rookie, but really more in spirit than straight-up preaching media literacy." She didn't end up teaming up with Sassy and XOJane.com founder Jane Pratt and her backers, Say Media, because "I want to have control. I realize there's no way to talk about it without sounding like a dictator but I care a lot about all the work that's gone into the site and I would hate to be in a position where I didn't know exactly what was going to happen to it...There's certain things I don't know about the future, and if we have to go on hiatus I would like to be able to do that and not feel like I'm not doing my job right or something." Which is not to say that she's going to be a timid boss: "Women and girls are taught to ask for things in a way that's kind of especially shy or especially careful. But when we're working on deadlines, it's become easier for me to just, like, straight-up ask for things and say that there's something I would like to be fixed in some article. And everyone's a feminist and understands our crazy schedule." We're not exactly the target demographic, but we'll certainly be watching this space with interest. [MTV Style, The Cut]
---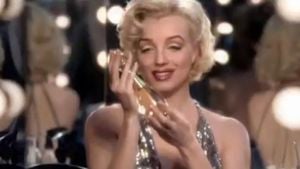 Some things you will see in the latest commercial for
Dior's
J'adore perfume:
Charlize Theron
pretending to be a fashion model,
Grace Kelly
dressing backstage,
Marilyn Monroe
cradling a bottle of fragrance, and
Marlene Dietrich
wearing a tuxedo. Yes, it's a reanimated-zombie-celebrity-endorser-palooza from Dior! What you won't see is
a designer
, or any suggestion that the couture collection Theron and the other stars are wearing actually
came
from someone in particular, that it was thought up and
designed
by a person. For about a half a second, you see a set of older male hands pin something to something. And that's it.
Christian Dior
still doesn't have a creative director since the departure of
John Galliano
in March. [
YouTube
]
---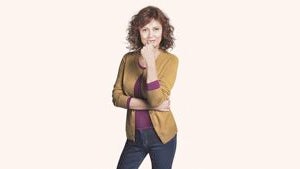 Susan Sarandon is in a Uniqlo ad. Huh. [
WWD
]
---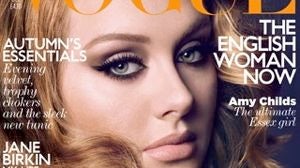 Adele
is on the cover of October's British
Vogue
. [
Vogue UK
]
---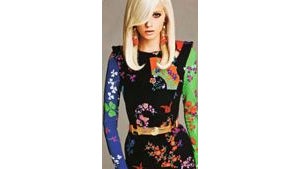 One image from
Versace's
upcoming
H&M
collaboration lookbook leaked online.
Abbey Lee Kershaw
looks...colorful. [
Fashionista
]
---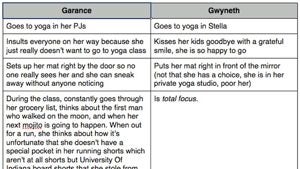 This post from
Garance Doré
about how she — eventually — came to enjoy
exercise
is kind of hilarious and actually gives our bone-idle arse hope that one day we might be able to do yoga in our apartment for more than five minutes without starting to think about what we're doing that night and where did we leave our sunglasses and did our room-mate take the magazine we're reading or did we just drop it behind the radiator somehow and why the cat looking at us like that? The side-by-side
Garance v. Gwyneth
comparison is just the icing on top. [
Garance Doré
]
---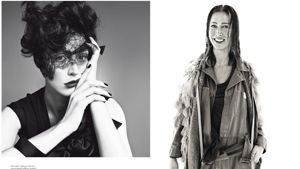 Women's Wear Daily
thinks that a concept
Steven Meisel
explored in his August
Vogue
Italia cover story with Raquel Zimmerman is too close to a story he then did for
W
's September issue. You can see both shoots, which are black-and-white and shot in studio,
here
. Here's
WWD
's idea of the stakes: "The fallout will be worth watching. If it damages
W
's relationship with Meisel, [editor Stefano] Tonchi will lose out on a big-name photographer he's craved for the magazine. If Tonchi doesn't act, it will demonstrate the lengths a fashion magazine editor will go to appease a photographer who holds considerable influence in the industry." [
The Fashion Spot
,
WWD
]
---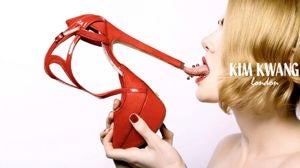 A former
Jimmy Choo
designer named
Kim Kwang
is launching his own line of (painful-seeming) high heels. [
TLF
]
---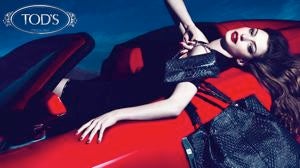 And
Tod's
is adding a "Signature Collection" of handbags made of embossed leather.
Anne Hathaway
does the shilling. A clutch will set you back
$1,165
. [
WWD
]
---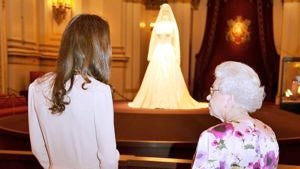 The Met's
Alexander McQueen
show was a raging success — more than 661,000 served, more than
$15 million
raised. And the Buckingham Palace exhibit of
Kate Middleton
's McQueen wedding dress is proving almost as popular. More than 350,000 people have turned up in to see the dress Middleton was wearing when she became a Duchess in the six weeks it's been on display, and over
500,000
are expected by the exhibit's close. [
People
]
---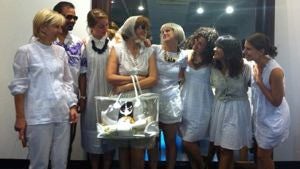 Marc Jacobs
Tweeted a photo of the workers in his sample room, who naturally all had to work through the Labor Day weekend because fashion week starts Thursday. To make things more fun, they dressed up for the holiday all in white. [@
MarcJacobsIntl
]
---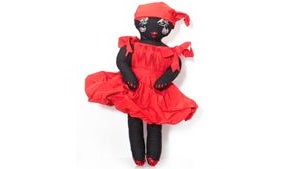 If you want to buy a soft
Lanvin
doll made by HIV-positive Swaziland women, and you have
€250
, you're in luck. A "percentage of sales" goes to a charity that supports the women. [
Vogue UK
]
---