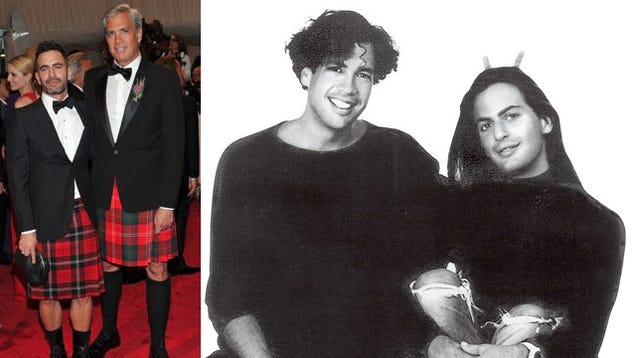 Robert Duffy and Marc Jacobs talked about their enduring business relationship with WSJ. magazine. Duffy said of Jacobs, with whom he's worked since 1984, "I don't know if you've ever known a heroin addict. He would eat cake, a whole wedding cake from a pastry shop. I would be like, 'You're the only fat heroin addict I know.'"
The fact that he so clearly means that affectionately makes it pretty adorable. Duffy also shares his high opinion of Jacobs' talents: "When he's pushed against a wall and he really believes in something, he'll come back fighting. I think it's something he's learned from me. I guess that's how I've seen him change. He's more confident about what he has the right to say. He's definitely learned his craft and become an amazing technician. He could do a couture line." Which could be a veiled reference to a certain LVMH-owned fashion house in Paris that hasn't had a creative director since March. Jacobssays of Duffy, "He literally saved my life. As soon as he realized [my heroin addiction in 1999] he said, 'I'm not going to sit back and watch you kill yourself.' He took the bull by the horns and went to Mr. Arnault [CEO of LVMH] and said, 'Marc needs to get help.' He did a press release. He called Bridget Foley at Women's Wear Daily to do a story. He and I philosophically agreed that it was not about hiding a problem. I've never avoided any kind of discussion about my personal life or rehab. I could probably afford to be that way because I have Robert's support." Jacobs also says their relationship is different than other fashion partnerships. "We've never been lovers, like Bergé and Saint Laurent and Giammetti and Valentino, although people always thought we were. But it's a difficult job, both sides of this job. That's why I say it's not about what I do and what Robert does. The two of us together are Marc Jacobs. The two of us together are Vuitton. I don't think without him or without me we could achieve all that we've achieved." [WSJ.]
In other news, Marc Jacobs postponed his fashion show from Monday to Thursday night of New York fashion week, because during Hurricane Irene and the unprecedented total shutdown of the city's mass transit system, sample room employees couldn't get to work for the weekend. Duffy says that last week's earthquake also cost the company time, because "the building was evacuated and no one came back to work," which is kind of unusual. London fashion week starts Friday morning, so Thursday night is traditionally when editors and buyers are en route to JFK. So maybe now the rest of us fashion writers will get a shot at a Marc Jacobs show invitation? Ha ha, we kid. Sigh. [WWD]
---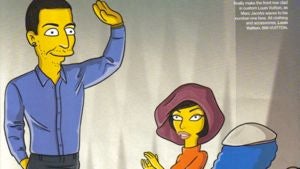 Harper's Bazaar
's Glenda Bailey says of her all-time favorite shoots, the
Simpsons
-inspired spread with various fashion designers is "definitely up there.
Marc Jacobs
liked the cartoon picture of himself so much that he got it tattooed on his arm, which was of course the ultimate compliment." [
The Cut
]
---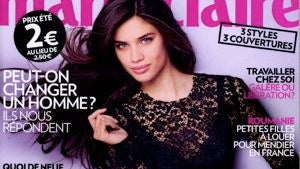 Portuguese model
Sara Sampaio
is gearing up for her first season doing the fashion shows. She says of her job, "The worst is when you read things on the
Internet blogs
, because people don't hold back. Sometimes you read wonderful things, but sometimes it's really awful stuff. Like on
the Fashion Spot
, for example, people always comment on you. They forget that we might read that stuff." [
WWD
]
---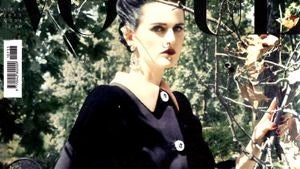 Stella Tennant
, a very large nose ring, and a very small corset star on Steven Meisel's latest
Vogue
Italia cover. [
FGR
]
---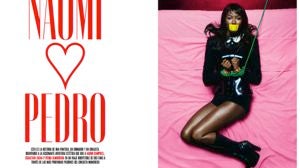 Naomi Campbell
got tied up to pose for a story and a cover of
V
Spain that is notionally about
Pedro Almodovar
. "I'm sure some have wanted to 'tie me up and tie me down' and perhaps others wanted to tape my mouth shut! But this is something I would only permit for this issue dedicated to Pedro as he always does everything 'tongue-in-cheek,'" said Campbell. [V Spain, via
Fashionista
]
---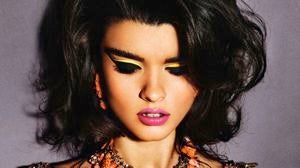 Crystal Renn
nabbed a cover of
Vogue
Japan's Beauty supplement. [
Models.com
]
---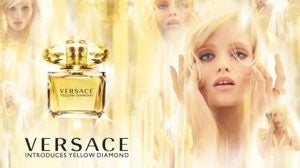 A ghostly
Abbey Lee Kershaw
touches her face in this new Versace perfume ad. [
FGR
]
---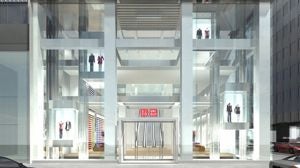 This architects' rendering of the planned
Uniqlo
Fifth Avenue store makes it look like a silver spaceship that flies directly to planet cheap cashmere. [
WWD
]
---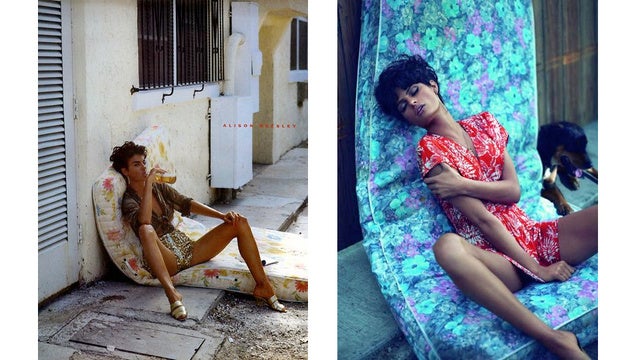 Vogue
's Mark Holgate mentions in passing what the
Internet already knew
in his profile of
Vogue
Paris editor
Emmanuelle Alt
, whom he describes as picking "up a copy of her June/July issue, with
Isabeli Fontana styled to look like Linda Evangelista circa 1991
." [
Vogue
]
---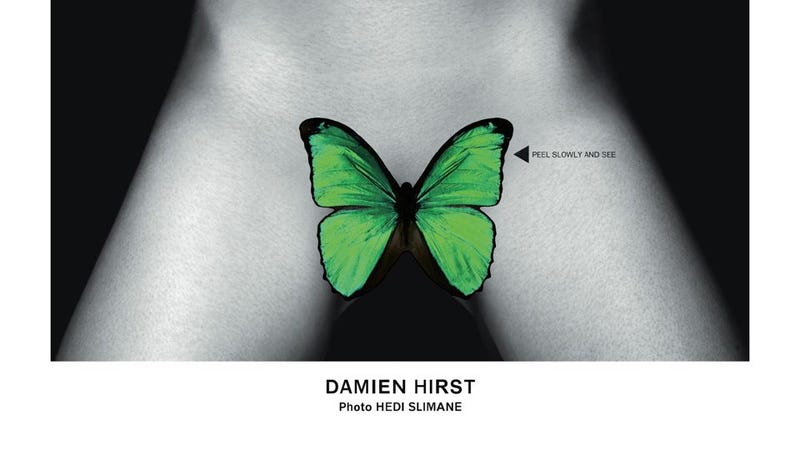 Shauna Taylor
, the 23-year-old London-based illustrator who
got Damien Hirst's butterfly
permanently tattooed on her ladyparts for the cover of
Dasha Zhukova
's
Garage
magazine, says of her decision, "I love it. I would have been stupid not to be part of this project.
I have a piece of art on my vagina.
Not one single person can ever say they gave birth through a Damien Hirst piece of art." The artist did not sign the work, which was carried out by tattoo artist Mo Coppoletta. But Taylor did show the piece to him when it was done, and threw a garden party with her friends to celebrate. [
P6
]
---