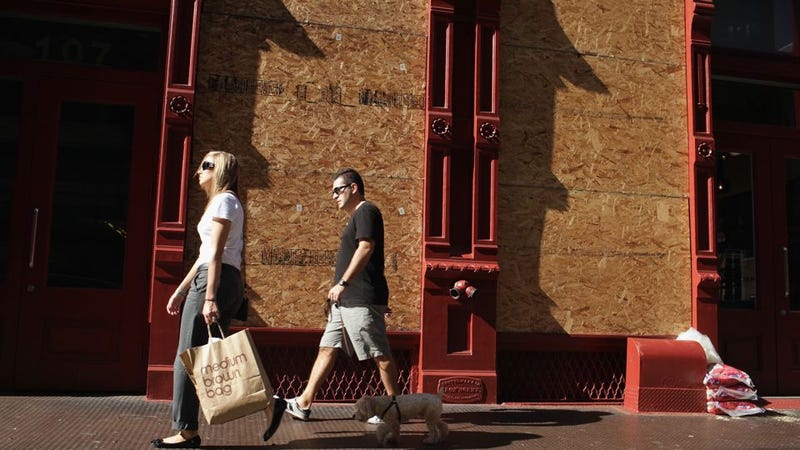 Hurricane Irene, despite blowing over New York City with little damage, took a heavy toll on the city's retailers. Major department stores like Saks Fifth Avenue, Bergdorf Goodman, and Bloomingdale's boarded up their doors in anticipation of the storm. Women's Wear Daily reports: "the hurricane resulted in millions of dollars in lost business at retail in the next-to-last weekend of the critical back-to-school shopping season. Peter Morici, professor at the Smith School of Business at the University of Maryland, estimated about $20 billion in direct damage plus another $20 billion to $25 billion in associated losses." But business might pick up in the coming days. Explains one mall manager, "Believe it or not, a lot of folks that lose power find the mall a safe haven and head over to it." [WWD]
Diane von Furstenberg canceled a fancy party she had planned for this weekend because of the hurricane. The designer called up Mayor Bloomberg himself for advice about the Southampton shindig, and when the mayor said to call the whole thing off, she did. [P6]
---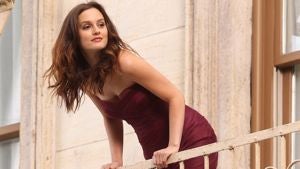 Vera Wang
was
not
happy when
Leighton Meester
missed a party thrown to promote the perfume she's paid a rumored
$3 million
to endorse. Meester, who claimed
Gossip Girl
kept her late, arrived after the party's scheduled end, and after Wang had already left. [
NYDN
]
---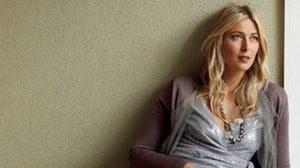 Maria Sharapova
fêted her latest
Cole Haan
collection at a store in Manhattan. "Someone just asked me at this party,
'How is it, being so tall?'
and I just said,
'Well, you know, I can see more...?' What can you say?
" said the player. "But being tall and active, having my feet be comfortable is really important to me. I mean, I live my life in flats. I want them to be stylish and comfortable too." Fittingly, the best-selling item from Sharapova's collection is a
ballet flat
that costs $148. [
WWD
]
---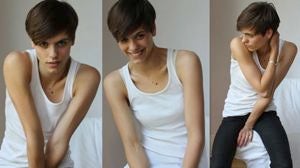 You guys. There's a newbie model who looks like
Justin Bieber
. [
The Vine
]
---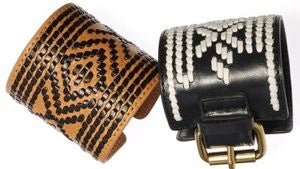 Handbag maker
Rebecca Minkoff
hopes to reach
$60 million
in wholesale revenue this year with a push into jewelry, sunglasses, and scarves. [
WWD
]
---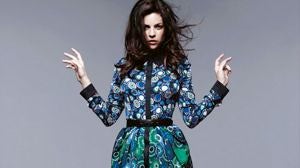 Julia Restoin-Roitfeld
appears in — and doubtless earned crazy megabuxx for — a new campaign for the Korean brand
Hanii Y
. [
Styleite
]
---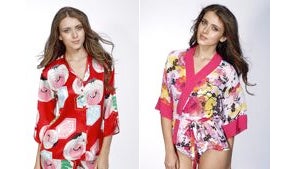 Josie Natori
's
Target
collection includes lingerie and sleepwear in various pan-Asian-inspired prints, and everything's priced at
$9.99-$34.99
. [
WWD
]
A Target in Pittsburgh accidentally put items from the not-yet-released
Missoni
collaboration out on the sales floor. A suitcase was purchased, and in the natural way of things, it is already on eBay. [
Racked
]
---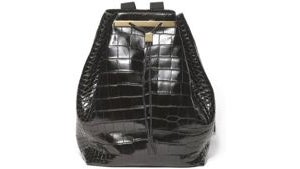 Two Ways Of Looking At A $39,000 Crocodile Skin Backpack
:
What is the mechanism that will inform the new generation of overconsumers have heard about this aspirational opportunity? Gossip sites, and the daily browses thereof. It's ingenuous, actually. And I'm not making the argument that handbags should not cost so much money. I'm not a luxury goods fellow myself, but that doesn't mean no one gets to be. I gave a recent issue of The Robb Report a peruse, and was shocked by the number of full-page ads for wristwatches. It struck me as funny, as a mundane object to spend hundreds of thousands of dollars on. But it's a signifier, denoting that the wearer is truly a successful man. Same goes for handbags. And if these signifiers are popular, whether watches or knapsacks, it's not anybody's business but customer zero.
[The Awl]
Colin T. McDonald, a professional stylist based in New York, is trying to buy one of the Olsen Row backpacks on behalf of a client who is, he said, marrying into "a very prominent and affluent Russian family" in New York. So far, he's stuck on the waiting list.
[NYTimes]
---