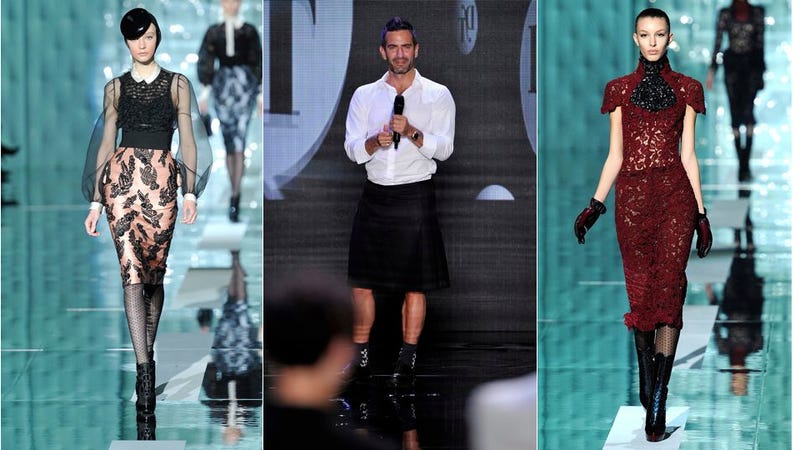 Women's Wear Daily is reporting that Bernard Arnault has at last found a replacement for John Galliano at Christian Dior, the €21 billion luxury brand that is one of the biggest and sparkliest jewels in LVMH's crown. According to "sources," Marc Jacobs is in "talks" to leave Louis Vuitton to take over Dior. Phoebe Philo, who currently designs for Céline, might replace Jacobs at Vuitton in addition to her current work. Galliano was fired this spring after making a series of drunken, racist rants to strangers in a Paris bistro; one of the outbursts was caught on camera, and the disgraced designer faced charges under France's strict hate speech laws. LVMH, Dior's parent company, has taken its time in replacing him — it even let a couture season occur while the house was rudderless. If he were appointed, Marc Jacobs would be the first American (and in fact the first non-European of any nationality) to design for Dior. The Dior job search has been the subject of intense speculation; earlier this year, Fashionista wrote that Givenchy creative director Riccardo Tisci was all but set to take the job. [WWD]
In other Galliano news, the Times of London reported this Sunday that the designer's longtime friend and right-hand man at Dior Steven Robinson, whose 2007 death is said to have contributed to Galliano's downward spiral into drug and alcohol abuse, was not, as had been reported, a heart attack. Instead, Robinson died at 38 of a massive overdose of cocaine. His dealer, a man named Alassane Seck, was charged with involuntary manslaughter, and convicted — but the case was tried in France in private, and the transcripts were permanently sealed. Galliano even testified. Lawyers for Seck say that this was a cover-up, because Seck was a dealer to powerful figures in France's cultural and political elite. (Allegedly, one of his former clients was a godfather to Carla Bruni's son.) [The Fix, Telegraph]
---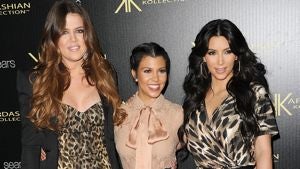 Kim, Khloe and Kourtney Kardashian
will deliver the keynote address at a social media conference organized by
Lucky
magazine. Also present to hand down their wisdom?
Essie Weingarten
of Essie,
Rodger Berman
of Rachel Zoe Inc.,
Diane von Furstenberg
, and
Coco Rocha
. [
WWD
]
---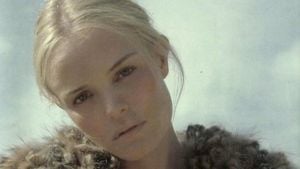 Kate Bosworth
is the new face of
Vanessa Bruno.
In the video, she rides a white horse through a snowy Nordic landscape. Interesting. [
Vimeo
]
---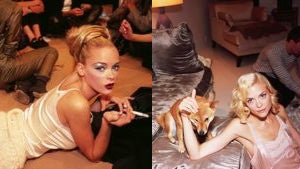 In 1996, a 16-year-old modeling newcomer named
James King
was trailed around her first show season by
Jennifer Egan
— who herself modeled briefly in the 1980s, and who has used the industry in her fiction writing, too. The resulting
New York Times Magazine
cover
story
, entitled
"James is a Girl,"
remains one of the best pieces of journalism ever written about the modeling industry. King is pictured here on the left as the magazine photographed her at 16, and on the right as she is today. This weekend, the
Times
magazine did a feature where it caught up with some of its former subjects, to ask them how they felt about their portrayal in the magazine, and to reflect on the intervening years. This is what King said:
At 16 years old, you think you know everything, and then all of a sudden you realize that you don't know anything at all. That is the best way to explain what I was feeling at that time.

I had grand illusions of what I thought modeling would be, as any young girl would. I was working with these masters in fashion and photography and learning from brilliant, creative people from around the world. But at the same time, I didn't realize the weight of responsibility that I would carry, to have the same expectations put upon you as a minor that an adult would have. I was just a kid; I didn't realize the freedom of youth that I was going be trading in for success. I became very successful, and I didn't know how to handle that.

I felt like some people wanted a piece of me, wanted to take something from me. I felt that they wanted to sexualize me. In hindsight, I can see that and know the truth of it, but at that time I didn't know that's what they were doing. I just thought, Oh, I'm suddenly successful and all my dreams are coming true, but why do I feel so scared? I experimented with drugs; I was young and wanted to ''fit in.'' I quickly realized this wasn't the path for me, and I haven't touched any drug since I was 17.

I'm an actor now on an upcoming show on the CW, ''Hart of Dixie.'' I wish that I would have known how to have a career and be a kid at the same time. I think for the fashion industry that can happen only if they have a union for the young models as they do for the young actors.
[NYTimes]
---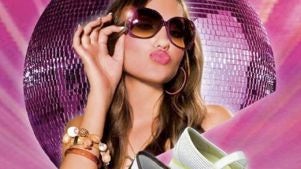 Skechers
is being sued by three models for using their photos improperly. The models allege that they were each paid to shoot ad campaigns that, per the terms of their contracts, were to run for a limited time period and only in certain world markets — which are standard photo usage provisions for a campaign contract. Skechers then
"disregarded these limitations and embarked on a successful worldwide branding campaign that was built around the images of these young models,"
said the models' attorney, David Shraga, who added that the company preyed on the inexperienced, up-and-coming models by taking the chance that the mis-use of the images would go unnoticed because it occurred overseas. Skechers had no comment on the lawsuit, but the company was
sued
on similar grounds by a fashion photographer in 2010. Richard Reinsdorf claimed that ads he'd done for Skechers in 2006 like the one pictured here had been re-used by the company in breach of his contract, without compensation. Reinsdorf's case is ongoing; he seeks
$250 million
in damages. The three models are after a comparatively modest
$10 million
. [
LATimes
]
---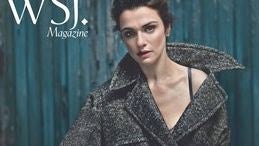 Rachel Weisz
made the cover of September's
WSJ.
magazine. [
WWD
]
---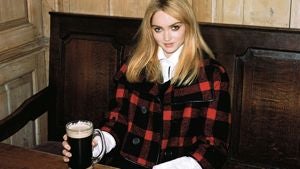 Competitor
T
magazine interviewed models
Kinga Rajzak
and
Lily Cole
, who graduated from University College London and Cambridge, respectively, this spring. Rajzak earned a B.A. with honors in sociology and politics, and Cole earned an M.A. with a double first in art history. Cole says of campus life, "
The Kills
came to play on campus once, which was fun, as I'm friends with
Jamie Hince
. It was my first year, and he didn't wager high stakes on me seeing it through three years. I suppose I won that bet." [
T
]
---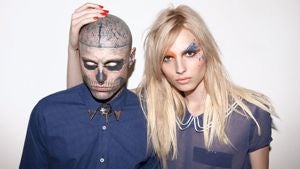 Rick "Zombie Boy" Genest
and
Andrej Pejic
: united at last. [
Made In Brazil
]
---