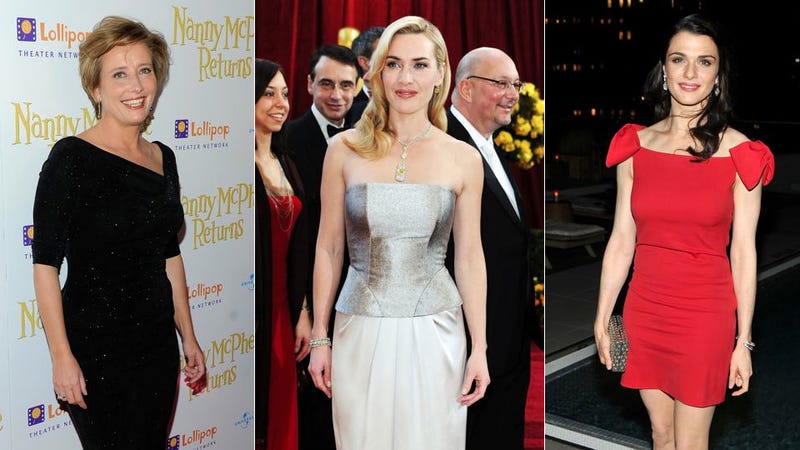 Kate Winslet, Rachel Weisz and Emma Thompson are now the members of a very special club. The three actors co-founded the British Anti-Cosmetic Surgery League, an organization mainly dedicated to them not getting any plastic surgery (that goal achieved, we imagine the AGM is mainly taken up by drinking, drawing Sharpie moustaches on overly-Photoshopped luxury ads, and shining each other's Oscars). "I will never give in," says Winslet, who has in the past vociferously protested magazines' Photoshopping of her pictures and the use of Photoshop to create impossible images of women in general. "It goes against my morals, the way that my parents brought me up and what I consider to be natural beauty." [Telegraph]
---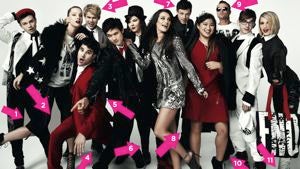 Styleite mounts a convincing argument that
Vogue
's
Glee
photo in the September issue is a total hackjob of a Photoshop-constructed amalgam of disparate portraits. [
Styleite
]
---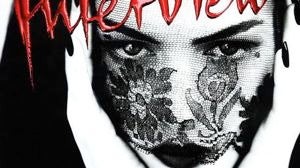 Anne Hathaway
, with a piece of lace wrapped around her face, was shot by
Karl Lagerfeld
for the cover of
Interview
. [
Fashin
]
---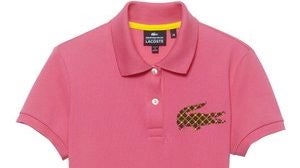 Jonathan Adler
designed a capsule collection of
Lacoste
polo shirts for the holidays. He supersized the crocodiles and had them done in needlepoint designs. "I spent many years throwing pots in my studio in a clay-spattered Lacoste. I always loved the sportif vibe and — hello! — the gorgeous colors have inspired my work," said Adler. This shirt costs
$250
. [
WWD
]
---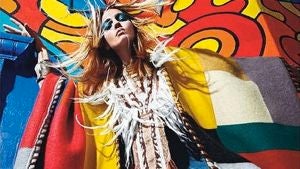 The September issue of
W
is the first full issue completed under new fashion editor
Edward Enninful
's watch, boy is it colorful. Enninful styled
Kristen Stewart
for the cover — in which she looked almost unrecognizably friendly — and inside there are spreads from
Steven Klein with Amber Valletta
, Mario Sorrenti with
Freja Beha Erichsen and Sasha Pivovarova
, and Mert Alas and Marcus Piggott with
Lara Stone, Joan Smalls, and Tao Okamoto
. [
Fashionologie
]
---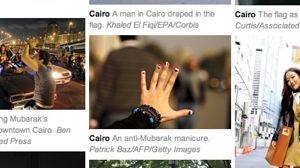 Here's a photo story about
what people wore to the revolution
in Egypt. And to the protests in London. And to the aftermath of the earthquake in Japan. [
NYTimes
]
---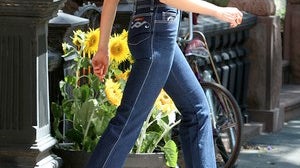 Today in comebacks:
Jordache
, the denim brand that hasn't really entered your consciousness since 1996, hired noted fashion photographer
Nigel Barker
to direct
30 Rock
star
Katrina Bowden
in a TV commercial. All we want to know is, will they be selling these jeans? Although they do suspiciously little for Bowden's arse, they are basically the not-super-low-waisted, tight-in-the-thigh-but-not-"skinny" jeans we have been seeking for
years
. [
WWD
]
---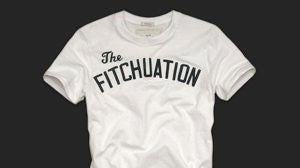 Abercrombie & Fitch
wrote a public letter to
Mike "The Situation" Sorrentino
and the producers of
Jersey Shore
offering Sorrentino and the rest of the cast "substantial payment" to
not
wear its clothes. "We are deeply
concerned that Mr. Sorrentino's association with our brand could cause significant damage to our image
," writes the company. "We understand that the show is for entertainment purposes, but believe this association is contrary to the aspirational nature of our brand, and may be distressing to many of our fans." But last year, Abercrombie capitalized on
Jersey Shore
's popularity by selling a t-shirt emblazoned with the phrase
"The Fitchuation."
(It is
still for sale
on the chain's website.) Sorrentino
said
at the time, "Abercrombie & Fitch, their most popular shirt, they told me, is 'Fitchuation.' I mean, where did they get that from?
Obviously from myself
." Which is it, Abercrombie? Do you hate the Situation or do you love the Situation? [
WSJ
]
Abercrombie & Fitch is still turning itself around after a disastrous run during the first part of the recession, when sales nose-dived and profits evaporated. This quarter, they made a healthy
$32 million
, and net sales grew 22.5% over the same period last year. Buoying the numbers were international sales, which increased by a whopping 74%, to $232 million. [
WWD
]
---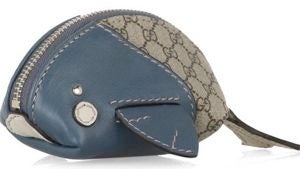 Some months ago — never mind how long precisely — having little or no purse for its money, and nothing particular to interest it among the purses on shore,
Gucci
thought it would make a little
coin-purse in the shape of a whale
, and see the who would pay
$250
for it. [
Racked
]
---