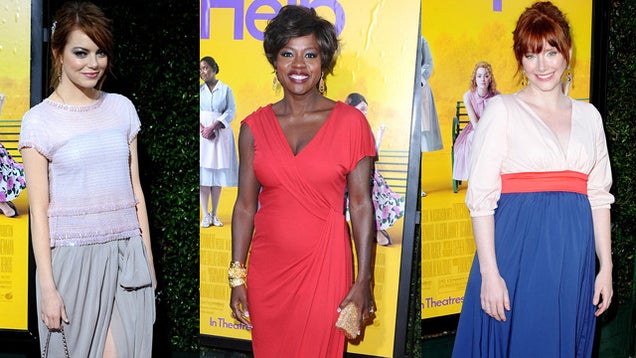 Most of the women who showed up for last night's premiere of The Help were a mess.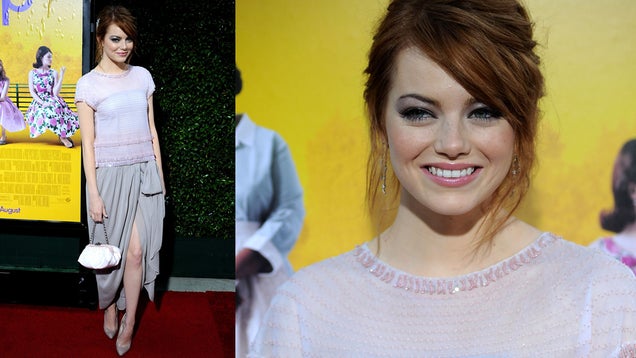 S
It must be hard for Emma Stone to pull all these red carpet dresses out of her ass considering that she starred in basically every movie this summer. So maybe she ran out of things that aren't shapeless drapes? Her makeup looks pretty, though.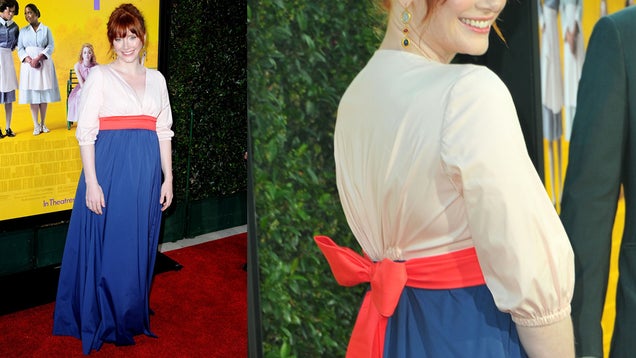 S
Look, I'm in my ninth month of pregnancy, so I empathize with Bryce Dallas Howard. I really do. It's hard to not look like a large round area. But there
has
to be a peasant dress out there that doesn't make one actually look like a peasant. Or where's her tray of beer steins she needs to serve?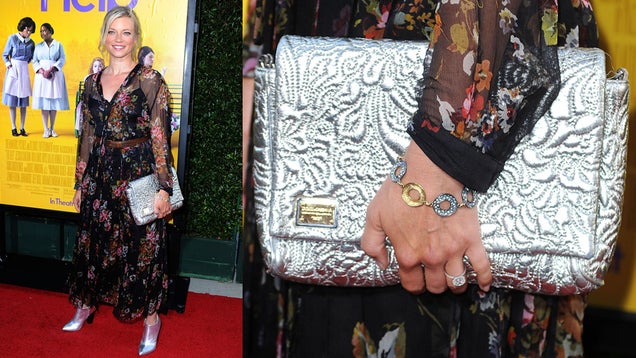 S
But no one looked worse than Amy Smart, with her floral dress horribly mismatched with her silver shooties and quilted handbag. And a brown leather belt? The only thing that she could do that could possibly make this worse is stand around like she's about to insert a tampon—which is exactly what she did.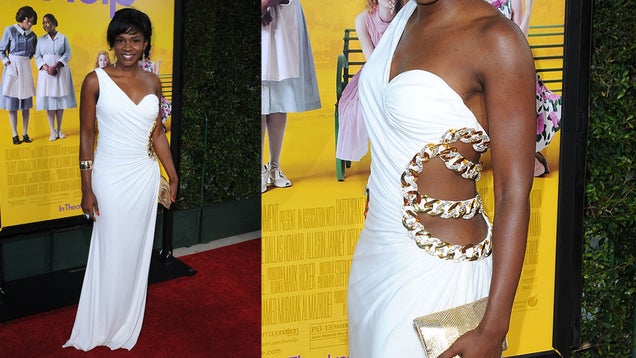 S
It's time to give up entirely on dresses with cutouts. Particularly when they highlight stretchmarks, like in this instance with Edwina Findley. And whatever, stretchmarks happen, they're a part of life. They just shouldn't be a part of your outfit.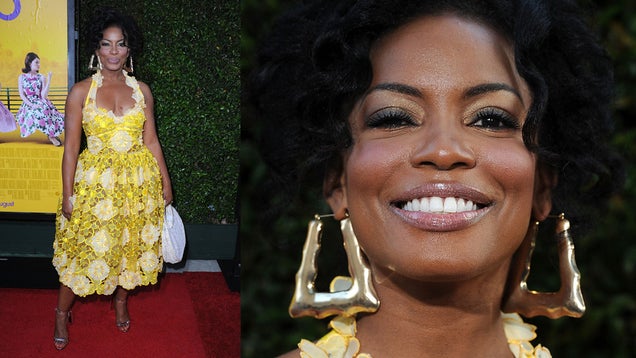 S
I super hate Aunjanue Ellis' granny handbag, but I've always loved the pairing of a vintage-y dress with doorknockers ever since I saw
Amy Winehouse do it on Jools Holland
.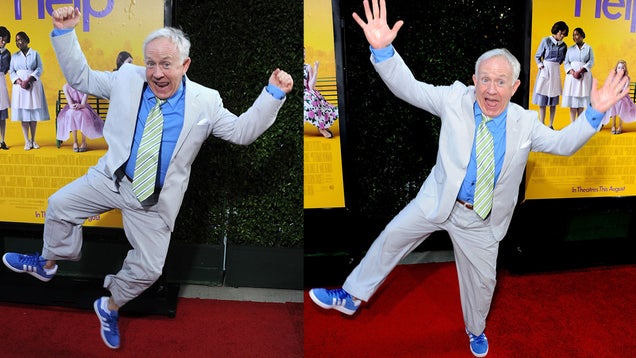 S
If you catch Leslie Jordan, he'll be forced to grant you three wishes. But you have to be really quick, because he has those sneakers on.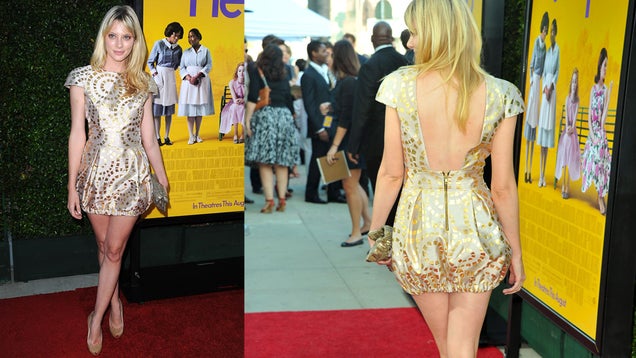 S
The cut of April Bowlby's is the kind of thing that works miracles on butts.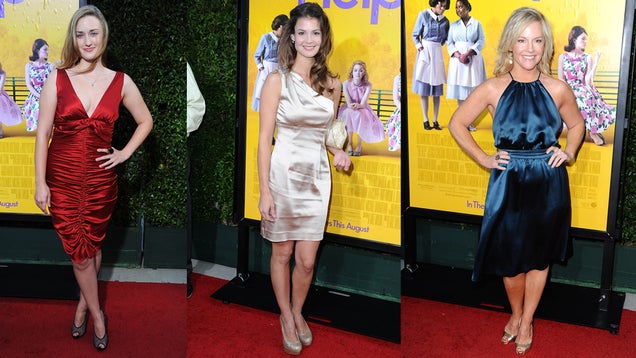 S
Shiny fabric is really hard to pull off for photos because it gets wrinkled so easily. Unless you have it ruched, in which case, you look like a desperate divorcee at the local bar. (From left to right: Ashley Johnson, Tiffany Brouwer, Rachael Harris.)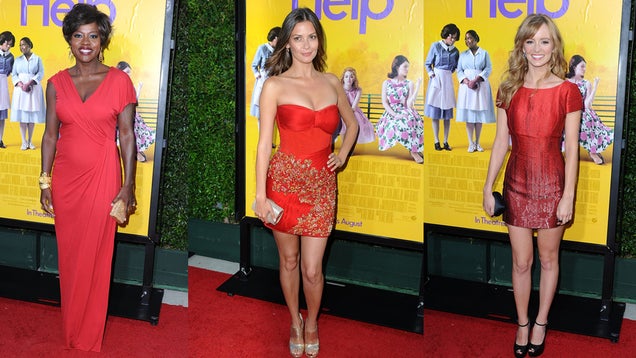 S
Ladies in red: Viola Davis looked nice enough, if a little plain. I could tell that Olga Fonda was Russian just by the embellishments on her dress. And Ahna O'Reill is little bit sixth day of your period mixed with discharge, but other than that, she's darling.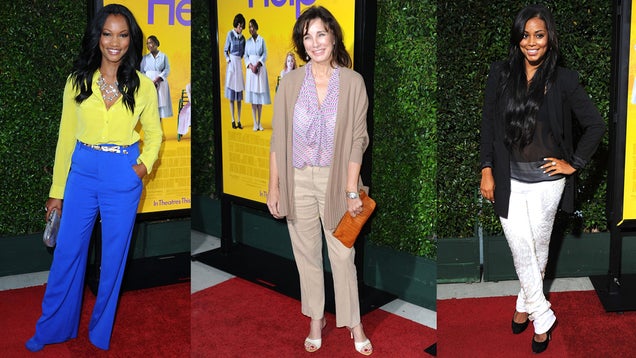 S
I love Garcelle Beauvais' (left) bright slacks and blouse, but I'm not digging Lauren London's (right) textured pants. And thanks, Anne Archer, for leaving your PTA meeting early to grace us with your presence.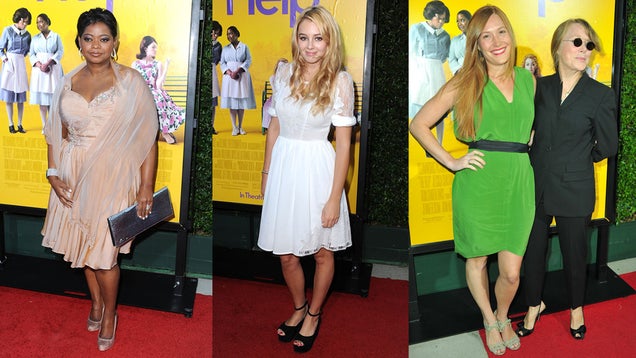 S
Octavia Spencer just needs to lose the shawl and the fabric of Keeley Hazell's dress looks costume-store cheap and scratchy. And yeah, yeah, yeah, Schuyler Fisk is adorable. But, OK, what the fuck is going on with Sissy Spacek? She definitely seems like something from the future, but something
not
good,
very
scary, and minion of a corrupt government. Like one of those goons from
Dark City
, who goes up to people and waves their fingers in their faces and says, "Sleep now."