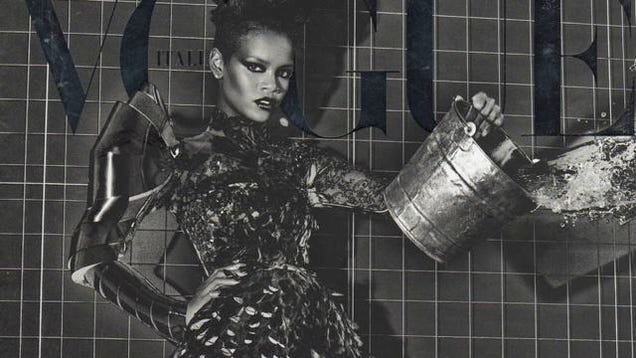 Vogue Italia has named Rihanna its Woman of the Year. The mag calls the singer "currently the undisputed best contender to the role of queen of pop. You might wonder — wasn't that supposed to be Lady Gaga's title?" Yes, we were wondering exactly that! What about Gaga, Vogue Italia? "In terms of popularity and fame, as of now Rihanna has stolen Lady Gaga's Facebook fan-collector crown outsmarting the blond rival by a staggering one hundred-thousand fans." Outsmarted. Staggering. "Per aspera ad astra," says Vogue Italia, which then mentions Chris Brown's domestic violence and Robyn Rihanna Fenty's crack-smoking dad. Also, sticks and stones may break Rihanna's bones, but chains and whips excite her. [Vogue.it]
---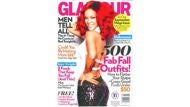 Meanwhile, The first ladymag September issue is here, and it's
Glamour
. It prominently features
Rihanna
's sequined ass. [
ONTD
]
---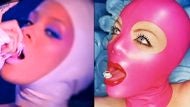 And in yet more news of
Rihanna
,
David LaChapelle
's copyright infringement lawsuit against her has a date for its first hearing: August 10 in New York City. The photographer alleges that Rihanna's video for "S&M"
plagiarizes its "composition, total concept, feel, tone, mood, theme, colours, props, settings, decors, wardrobe and lighting"
directly from some of his most famous photographs. LaChapelle says he's a fan of Rihanna, and the suit is "not personal, it's strictly business.
Musicians commonly pay to sample music
or use someone's beats and there should be no difference when sampling an artist's visuals." [
Telegraph
]
---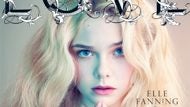 Elle Fanning
is crying on the new cover of
LOVE
. [
Models.com
]
---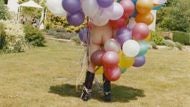 Have we mentioned that
Marc Jacobs
' fall ads are genius? On the women's side,
Helena Bonham Carter
drew spots all over her skin and pulled faces at
Juergen Teller
's camera; on the men's side, artist
Cerith Wyn Evans
cavorts pantslessly, and in one memorable shot, ties a bunch of balloons to his penis. This is fucking hilarious. [
Marc Jacobs
]
---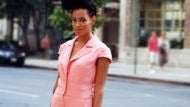 Solange Knowles
looks better in 100 degree city heat than any human being has a right to look. [
Fashionista
]
---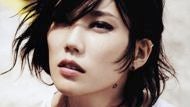 Tao Okamoto
is styled to look like
Freja Beha Erichsen
for the new
Vogue
China Beauty supplement. The cover story is called "Handsome Girl." [
Models.com
]
---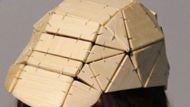 "Wood is such a beautiful, clean and versatile material," says the designer of a collection of
wooden hats
. [
Vogue UK
]
---